South Coast region
What to do in this region
Camping and accommodation
NSW's South Coast tempts you with crystal-clear waters and national parks teeming with wildlife, waterfalls and walks. Discover uncrowded white sandy beaches, age-old rainforest, and breathtaking scenery. Answer the call of South Coast NSW.
Park:
Beowa National Park, formerly Ben Boyd National Park, spans 47km of rocky coastline and sheltered inlets. Located near the whale watching town of Eden on the far South Coast of NSW, its crystal clear waters are perfect for snorkelling and swimming.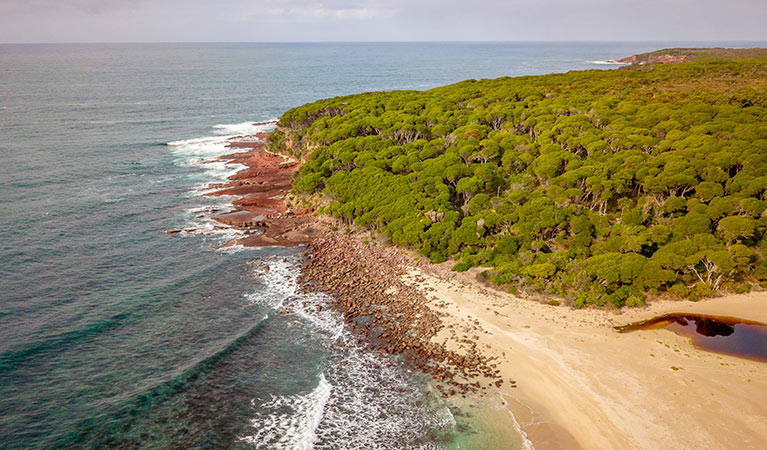 Visitor centres
Nearby towns
Batemans Bay
Batemans Bay is a bustling coastal town with majestic seascapes. It's located on the estuary of the Clyde River.
Nowra
Nowra is a historic city and the commercial heart of the Shoalhaven. It's on the Shoalhaven River close to beaches and national parks.
Wollongong
There are plenty of opportunities for adventure activities in and around Wollongong ranging from surfing and swimming to sailing, hang gliding, paragliding, cycling and abseiling. Wollongong is the only place in NSW where you can skydive onto the beach.