Dorrigo National Park
Learn more
Learn more about why this park is special
Dorrigo National Park is a special place. Here are just some of the reasons why:
World Heritage rainforests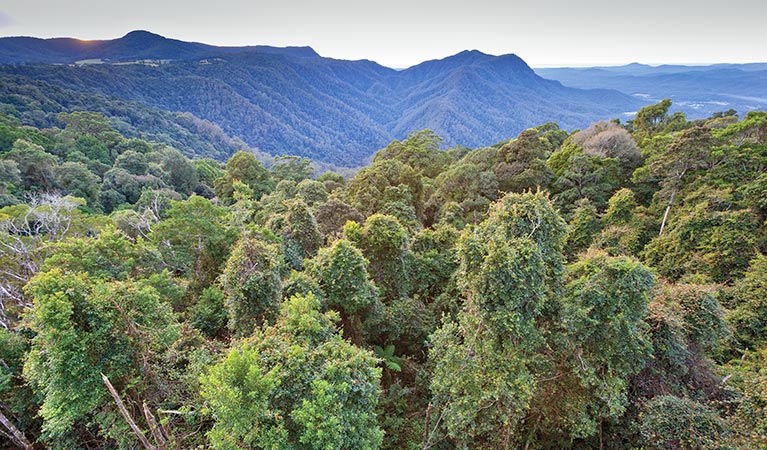 The rainforests in Dorrigo National Park are part of the Gondwana Rainforests of Australia World Heritage Area; the most extensive strip of diverse rainforest anywhere on earth. The World Heritage Area is a direct window into the past and the future, providing a link to the ancient pre-human world and a stunning and irreplaceable record of life on our planet. You can explore the rainforest on one of the many walking tracks, like the Lyrebird Link that leaves from the Rainforest Centre.
Rich Aboriginal heritage
Dorrigo National Park aims to manage Aboriginal sites, many of which are associated with natural features in the landscape. Involving local Aboriginal custodians in managing their traditional homelands, and continuing their connection to country, is a priority in Dorrigo National Park.
Dramatic waterfalls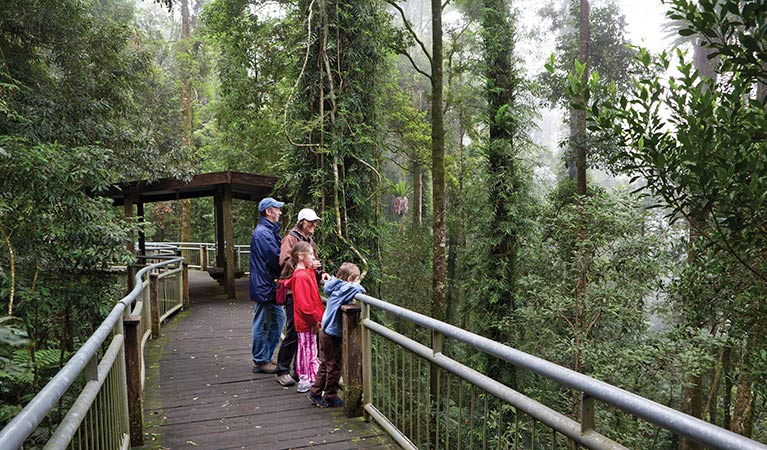 The area is renowned for its dramatic waterfalls; so much that part of the park was first reserved in 1901 to protect the Sherrard and Newell Falls along the Waterfall Way. Today, there are a number of great rainforest walks in the park, try the Crystal Shower Falls walk for a journey behind the falls, or the longer Casuarina Falls circuit that offers views of Dorrigo Mountain and Rosewood River Valley.
Volunteer at Dorrigo Rainforest Centre

Join a fun and passionate team of people when you become a volunteer at Dorrigo Rainforest Centre shop. Help show off Dorrigo National Park to visitors from around world. Explain the park's activities...
A wide range of animals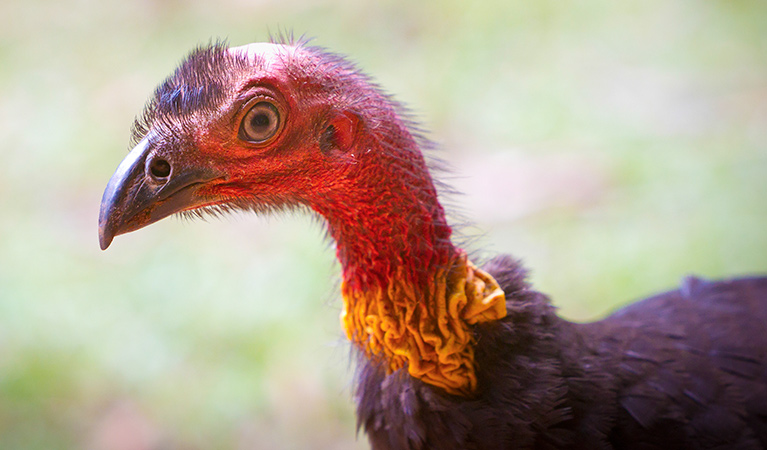 Dorrigo National Park plays home to many different animals, including 30 types of mammals, more than 128 kinds of birds and 44 species of amphibians and reptiles. The dense forest is the ideal hiding place for reptiles, so you'll need to be very quiet and patient in order to catch a glimpse. Look for the southern angle-headed dragon clinging to the trunks of trees along the Wonga walk and the red-necked pademelon on the lawn by the Rainforest Centre.
Plants and animals you may see
Animals
Plants
Coachwood

(Ceratopetalum apetalum)

Coachwood trees are Australian native plants that grow in warm temperate rainforests along coastal NSW. Also known as scented satinwood, the mottled grey bark of the coachwood has horizontal markings and a delicate fragrance.
Look out for...
Menura novaehollandiae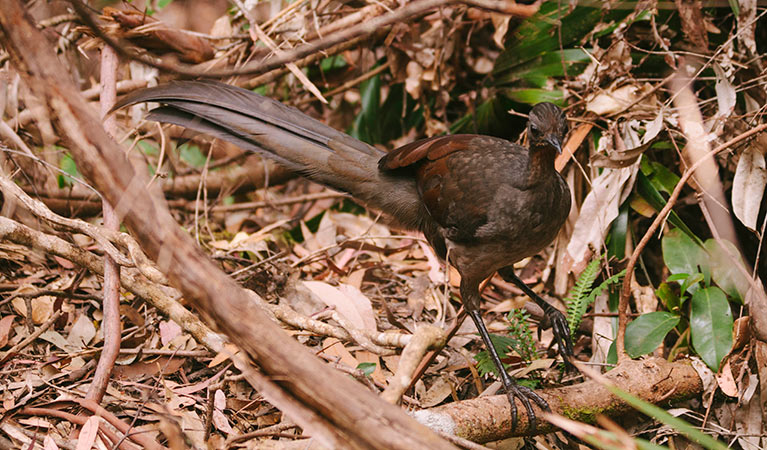 With a complex mimicking call and an elaborate courtship dance to match, the superb lyrebird is one of the most spectacular Australian animals. A bird watching must-see, the superb lyrebird can be found in rainforests and wet woodlands across eastern NSW and Victoria.
Environments in this park
Education resources (1)
Naturescapes e‑newsletter