Minyon Falls guided rainforest tour
Nightcap National Park
Learn more
Learn more about why this park is special
Minyon Falls guided rainforest tour is in Nightcap National Park. Here are just some of the reasons why this park is special:
Aboriginal heritage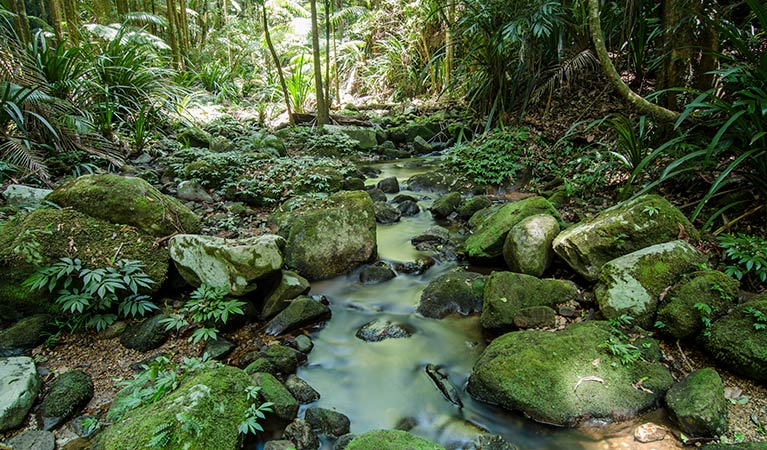 Nightcap National Park is the traditional land of the Bundjalung People, in particular the Widjabul People who have inhabited the area for thousands of years. The park contains many ancient sites of cultural significance, including ceremonial and sacred sites that are still used by local Aboriginal people today. The creeks, plants, animals and landscape of the park feature in the stories, teachings and practices of Aboriginal people that continue to be passed on today.
Ancient rainforest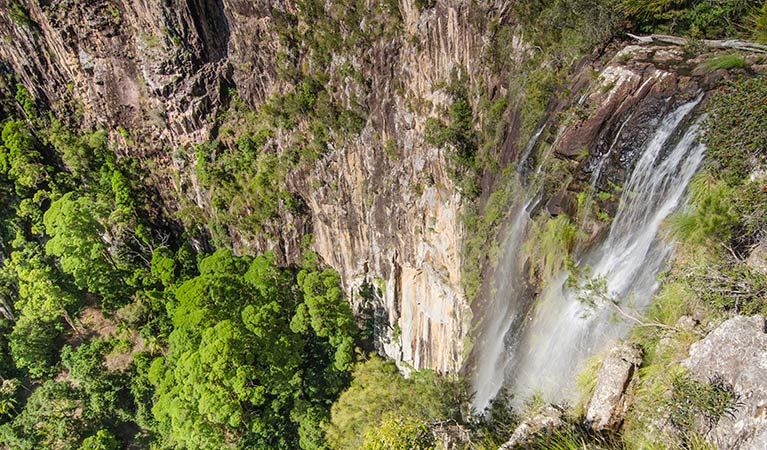 Nightcap National Park's rainforests are part of the Gondwana Rainforests of Australia World Heritage Area, the largest area of subtropical rainforest in the world. They are a living link to the environment of ancient Australia and give us insight into the environment of the ancient supercontinent of Gondwana.
This lush and diverse conservation area protects a number of vulnerable and threatened species such as the rufous scrub bird, red goshawk, sooty and masked owls and regent bowerbirds. It is also home to the recently discovered nightcap oak, which can grow up to 40m high.
Ground-breaking protests at Terania Creek in the late 1970's paved the way for the park's creation and international recognition as a Gondwana Rainforest World Heritage site in 1986.
Minyon Falls guided rainforest tour

Journey through ancient rainforest to Minyon Falls on a 5-hour tour with Wild Byron. You'll see the stunning creeks, waterfalls and wildlife of Nightcap National Park.

Minyon Falls walking tours

Join Earthbound Tours for a guided walk to Minyon Falls, located in Nightcap National Park, near Byron Bay. You'll walk through ancient rainforest for an up-close look at these spectacular falls.
Frogs galore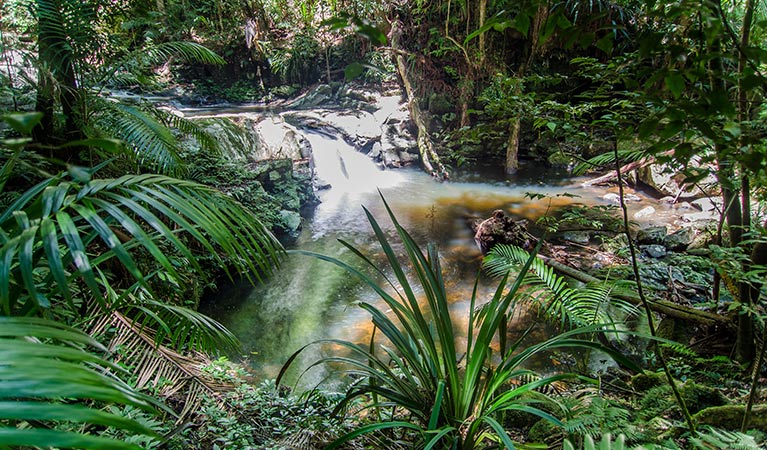 The rainforest creeks in Nightcap National Park are home to a number of threatened frogs, including Fleay's barred frog and the pouched frog. You might see Fleay's barred frogs hiding under leaf litter near streams or foraging for food on the rainforest floor, but you're more likely to hear their chorus, a distinctive 'arrrrrrk'. This rare frog feeds mainly on insects and invertebrates, so crickets, moths and beetles make a good meal. Keep your eyes open for this pale brown frog around Terania creek at the base of Protesters Falls.
History buffs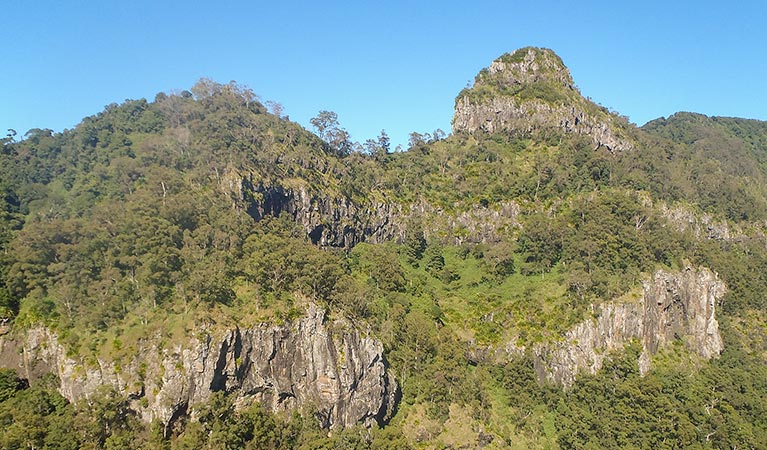 Nightcap National Park contains a number of sites of historical interest, including a flying fox on the Googarna track. The flying fox was used to lower logs 500m down to the Kunghur mill during the 1940s and 1950s. The historic Nightcap track provided the first bridle track and telegraph line between the Richmond and Tweed valleys in the 1870s, and today you can explore this track on foot, camping overnight in the bush.
Plants and animals protected in this park
Animals
Plants
Coachwood

(Ceratopetalum apetalum)

Coachwood trees are Australian native plants that grow in warm temperate rainforests along coastal NSW. Also known as scented satinwood, the mottled grey bark of the coachwood has horizontal markings and a delicate fragrance.

The blueberry ash is a rainforest shrub which produces blue olive-shaped berries and spectacular bell-shaped flowers, which often appear on the plant together. It is a tall slender shrub or small tree found in rainforest, tall eucalypt forest and coastal bushland in eastern NSW, south-east Queensland and Victoria.
Look out for...
Menura alberti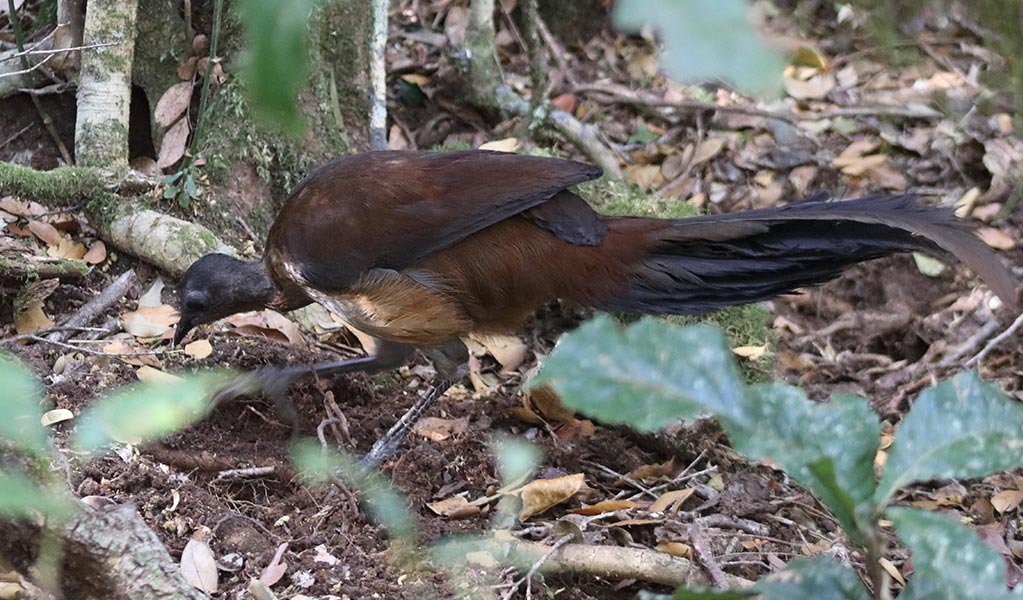 The Albert's lyrebird is much rarer than the superb lyrebird. Distinguished by its richer brown plumage and less elaborate tail feathers, it's protected as a threatened species in NSW.
Environments in this park
Education resources (1)
Naturescapes e‑newsletter