Tunks Hill picnic area
Lane Cove National Park
Learn more
Learn more about why this park is special
Tunks Hill picnic area is in Lane Cove National Park. Here are just some of the reasons why this park is special:
Native plants and animals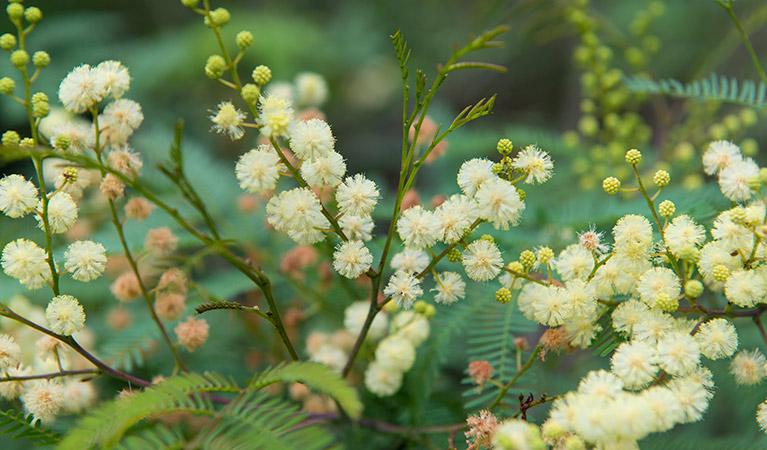 The landscape of Lane Cove National Park is remarkable given that it sits within a large urban environment. You'll see eucalypt forests, casuarina woodland and saltwater wetlands, each of which is home to a range of different plants, animals and birds. Echidnas are mainly nocturnal, but sometimes venture out during the day when the weather is mild you'll have to be quick and quiet to catch a glimpse though, the slightest noise will have them curling up into a ball for protection and camouflage. If you're walking along the river and you think you've spied something that looks a little unusual, it could very well be an eastern water dragon - look for its distinctive black stripes and crest of enlarged spiny scales along its body.
Sydney's backyard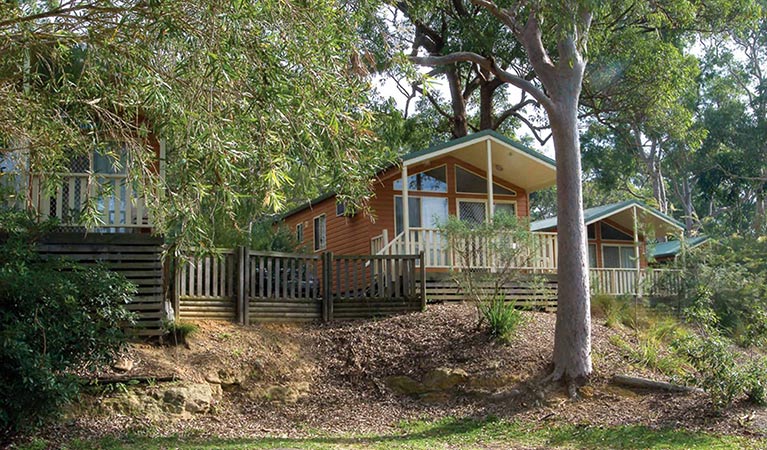 Lane Cove National Park sits on the doorstep of Australia's largest city, offering a wealth of opportunities for Sydneysiders and visitors to experience nature and spend time with family and friends. With opportunities for bushwalking and biking, kayaking and boating, picnicking and playing, you're guaranteed to want to visit again and again and it's so close that you can. Did you know you can even go camping at Lane Cove National Park? For bush camping in an urban environment, head to Lane Cove River Tourist Park on the south western side of the park.
Carter Creek picnic area

Book Carter Creek picnic area for your next celebration. There are shaded picnic tables and gas barbecues. Plus it's right by the river.

Pennant Hills West Pymble fire trail

Ride the Pennant Hills to West Pymble fire trail for scenic views of Sydney and bushland. There's plenty of variety with technical parts and steep sections.
Connection to Country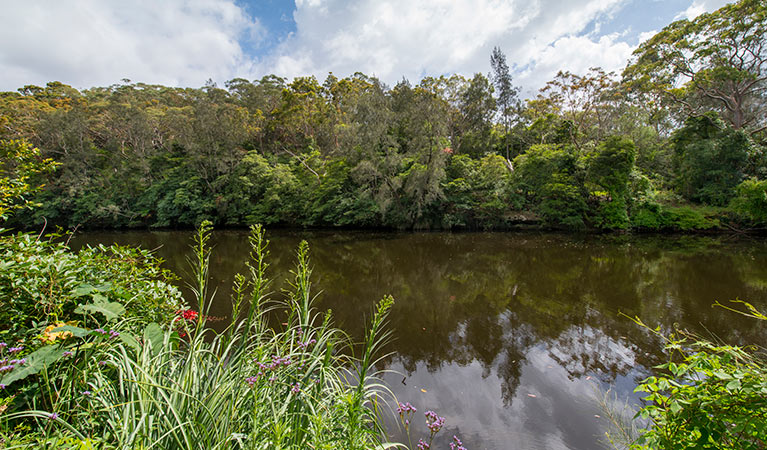 Lane Cove National Park is part of the traditional lands of Aboriginal people whose Country extended from around Newcastle to Sydney Harbour. They lived primary by the water; fishing and hunting in the waters and hinterlands and harvesting food from surrounding bushland. The park protects a number of ancient Aboriginal sites today, some of which you may notice while exploring the park.
Plants and animals protected in this park
Look out for...
Alectura lathami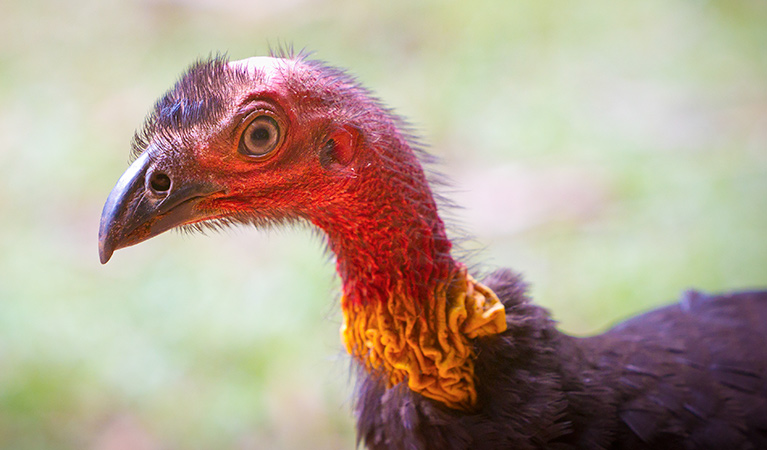 The Australian brush turkey, also known as bush or scrub turkey, can be found in rainforests along eastern NSW. With a striking red head, blue-black plumage and booming call, these distinctive Australian birds are easy to spot while bird watching in several NSW national parks.
Environments in this park
Education resources (1)
School excursions (1)
Naturescapes e‑newsletter