Lyrebird Cottage
Yarrangobilly area in Kosciuszko National Park
Learn more
Learn more about why this area is special
Lyrebird Cottage is in Yarrangobilly area. Here are just some of the reasons why this park is special:
Unique landscapes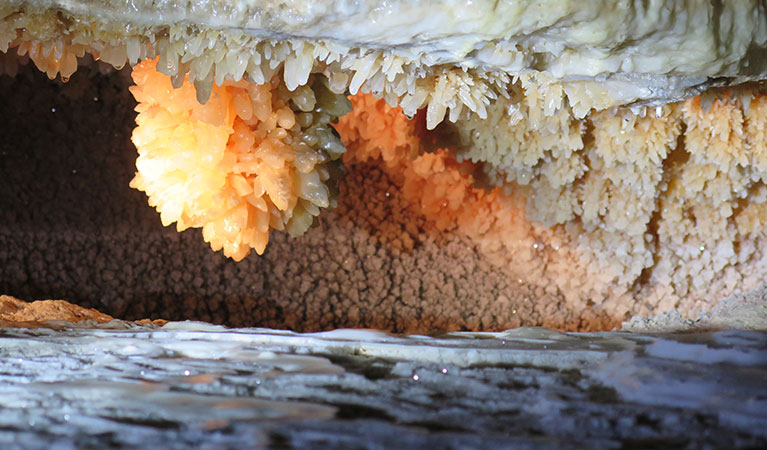 Yarrangobilly's karst landscapes were created from a belt of limestone laid down about 440 million years ago. Almost all cave formations can be seen here, from stalactites and stalagmites, hollow straws and delicate helictites, to shawls, cave coral, and massive flowstones. Karst environments are nature's time capsules, preserving evidence of climate change, floods, droughts, fires, animal and human activity. Over the years, Yarrangobilly's caves have hosted researchers from universities, nuclear science organisations and the Snowy Hydro. You can now visit Harrie Wood Cave, which was closed from 2006-2016, to learn how stalagmites have growth rings, and find out about about climate change monitoring.
Explore above and below ground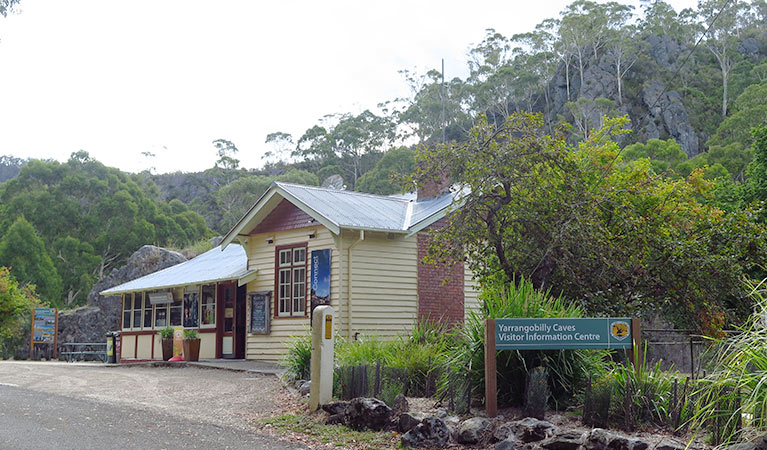 No visit to Yarrangobilly is complete without a visit to its marvellous caves, so stop by the Yarrangobilly Caves Visitor Centre to get your tickets and tour times. The largest, South Glory Cave, allows you to explore at your own pace on a self-guided tour. Jersey and Jillabenan Caves offer guided tours that run 3 or 4 times daily - Jillabenan even boasts wheelchair-access. The visitor centre can also help with tours of other caves, meetings, weddings, custom tours for groups or students from 10 to 100 people. With caves, tours, walks, and the natural mineral waters of the thermal pool to tempt you, you'll need to stay a few days. Book your own lovingly restored wing or a great-value room at Caves House. Enjoy the creature comforts of Lyrebird Cottage, or set up camp at Yarrangobilly Village campground, just off the Snowy Mountains Highway.
Yarrangobilly Caves thermal pool walk

Take the short Yarrangobilly Caves thermal pool walk and enjoy a swim in the spring-fed natural pool. It's easily combined with a picnic, bushwalk or cave tour in the Yarrangobilly area of Kosciuszko ...

Yarrangobilly Caves Visitor Centre

Yarrangobilly Caves Visitor Centre is your one stop destination for information on cave tours and tickets, and top tips on where to stay and what to do in the Yarrangobilly and northern areas of Kosci...
A wonderland for wildlife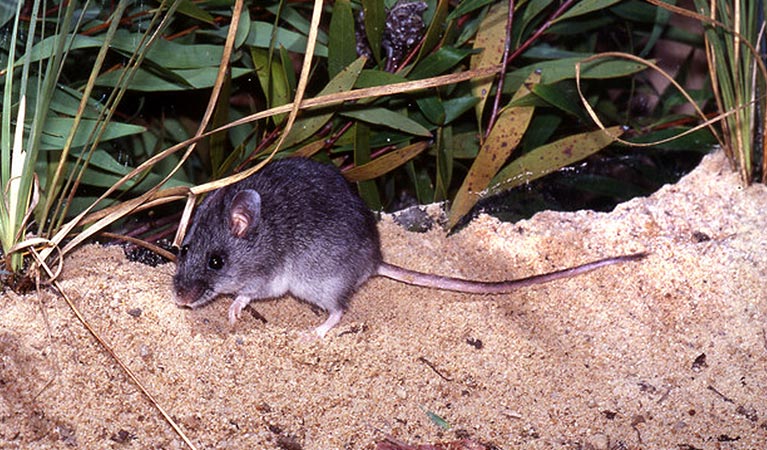 Karst environments are complex ecosystems containing highly specialised plants, animals and micro-organisms. The dense shrubs around Yarrangobilly River provide protection for the endangered smoky mouse, as well as being great for bird watching. At night you might be lucky to see a possum or sugar glider, forest bats, tawny frogmouth owl or even an endangered sooty owl. Don't be put off if you see algae or even springtime tadpoles in the thermal pool. Algae and weed provide a breeding site for eastern banjo frogs, aka pobblebonks, because of their banjo-like 'plonk' or 'bonk', meaning the water is clean and healthy. School students can learn more about Kosciuszko National Park's ecosystems and important biodiversity on a school excursion.
Discover Aboriginal culture
Yarrangobilly is the perfect place to experience the rich Aboriginal culture of the Wolgalu People. Join a NPWS Aboriginal ranger to see the tools and techniques of the Traditional Owners of this unique landscape. Take part in hands-on activities like string making, or learn how to start a fire without matches. Wolgalu culture tours run on select dates during school holidays, and start from the picnic area near Yarrangobilly Caves Visitor Centre (bookings essential).
Plants and animals protected in this park
Animals
Plants
Billy buttons are attractive Australian native plants that are widespread throughout eastern NSW in dry forest, grassland and alpine regions such as Kosciuszko National Park. The golden-yellow globe-shaped flowers are also known as woollyheads. Related to the daisy, billy buttons are an erect herb growing to a height of 50cm.
Look out for...
Malurus cyaneus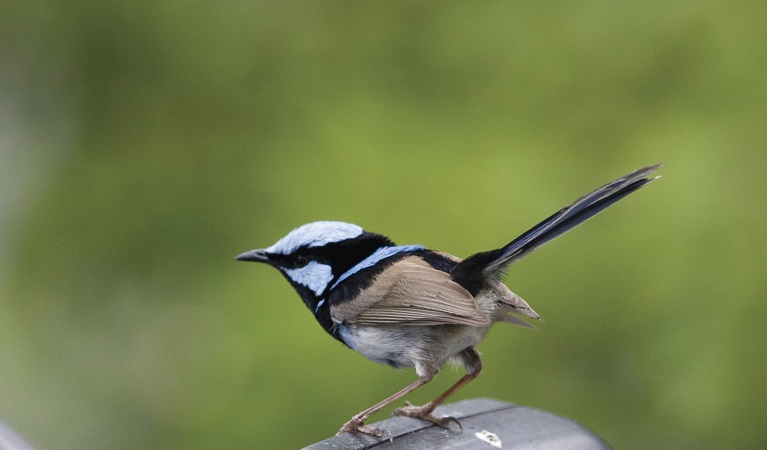 The striking blue and black plumage of the adult male superb fairy wren makes for colourful bird watching across south-eastern Australia. The sociable superb fairy wrens, or blue wrens, are Australian birds living in groups consisting of a dominant male, mouse-brown female 'jenny wrens' and several tawny-brown juveniles.
Environments in this area
Naturescapes e‑newsletter