Antarctic Beech picnic area
Border Ranges National Park
Learn more
Learn more about why this park is special
Antarctic Beech picnic area is in Border Ranges National Park. Here are just some of the reasons why this park is special:
Aboriginal heritage
The dramatic landscapes of the Border Ranges National Park echo the historical ties connecting the region's Aboriginal people to Country. The Githabul People trace their identity and spirituality to this Country and it is central to their Dreaming. The park protects many ancient sites and continues to be a place of great significance today.
Abundant wildlife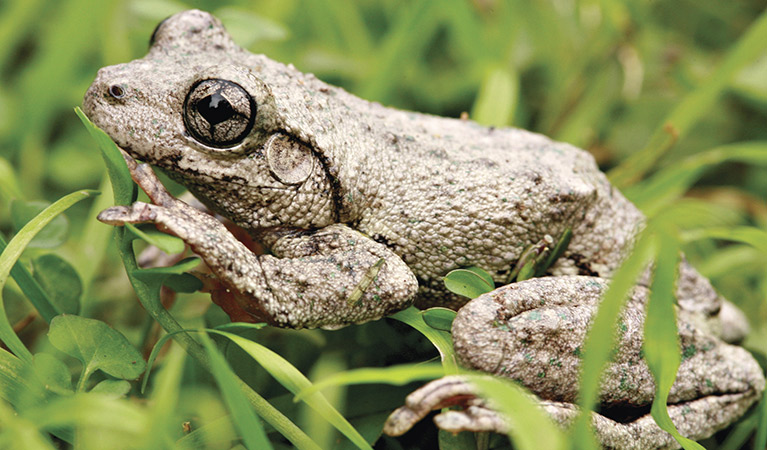 Being part of the Gondwana Rainforests of Australia World Heritage Area, makes this park a truly special place to visit. This region has the highest concentration of marsupial, bird, snake and frog species in Australia, so you're bound to come across a cute creature or two during your visit. While you're in the heart of this remarkable rainforest make sure you listen out for the call of the Alberts lyrebird, and while you're picnicking, keep your eye out for the rare, local fauna that thrive in this lush, protected wilderness.
Border Loop walk

Walk the short and easy Border Loop walk through World Heritage-listed rainforest. Enjoy spectacular views from the lookout and finish with a picnic at the end.

Border Ranges 360 experiences

Discover some of the rare and remarkable animals, plants and habitats that make Border Ranges National Park special, with our interactive 360-degree experiences.
Picture perfect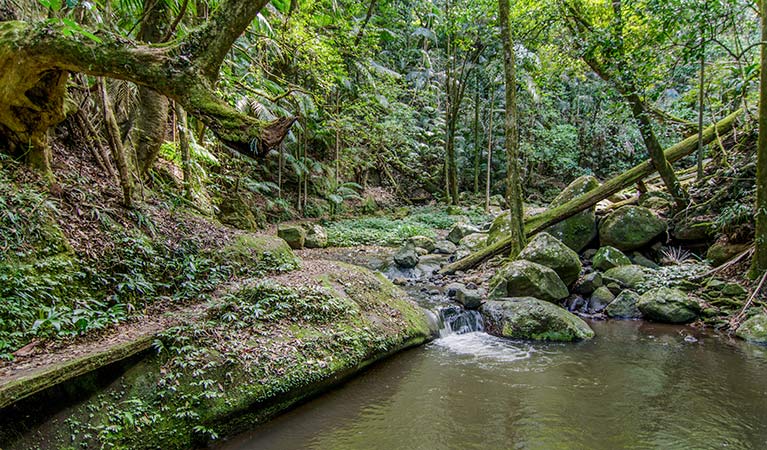 A landscape photographer's dream, you'll be spoilt for choice in trying to capture the sheer scale and beauty of this epic rainforest from the many lookouts dotted throughout the park. Be sure to carry your camera up to the Pinnacle lookout at sunrise for a breathtaking birds-eye view of the crater escarpment all the way down to the NSW coastline. Don't forget to change your camera setting to panoramic for the perfect mantelpiece shot.
World Heritage wonder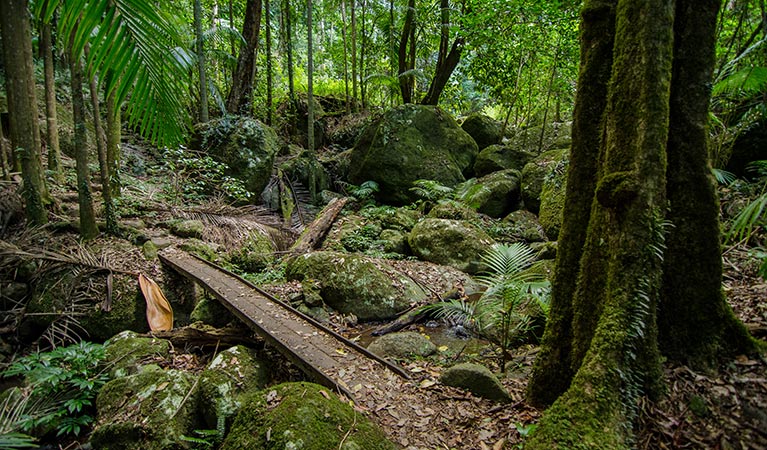 The rainforests of the Border Ranges National Park are part of the Gondwana Rainforests of Australia World Heritage Area. World Heritage Areas are irreplaceable sources of life and inspiration - places of such value that the international community has agreed they must be conserved for all time. You can explore this World Heritage-listed rainforest on one of the many walking tracks, like the short Pinnacle walk that provides spectacular views of Wollumbin and the Tweed Valley 1km below.
Plants and animals protected in this park
Animals
Plants
An iconic part of the Australian landscape, the grass tree is widespread across eastern NSW. These Australian native plants have a thick fire-blackened trunk and long spiked leaves. They are found in heath and open forests across eastern NSW. The grass tree grows 1-5m in height and produces striking white-flowered spikes which grow up to 1m long.
Look out for...
Dasyornis brachypterus
The endangered eastern bristlebird is a shy, ground-dwelling songbird. Less than 2,500 birds are left in the wild, restricted to 3 isolated areas in eastern NSW and southern Queensland.
Environments in this park
Education resources (1)
Naturescapes e‑newsletter