Mountain Maid gold mine
Copeland Tops State Conservation Area
Learn more
Learn more about why this park is special
Mountain Maid gold mine is in Copeland Tops State Conservation Area. Here are just some of the reasons why this park is special:
From little things big things grow
From the delicate epiphytes, only one cell in width, to the gnarled sprawling branches of the ancient grey myrtles, each plant has its place within the ecosystem of the rare dry rainforest. The tract within Copeland Tops is the largest accessible section in the district of Gloucester. Take a walk through the green corridors overhung by strangler figs, shatterwood and grey myrtle. On the ground between mossy rocks and on the sides of trees grow birds nest ferns, staghorns, elkhorns and orchids. The rare stuttering frog is commonly heard around these parts, its call emitting from a preferred habitat of stream-side leaf litter. Its repetitive song is often joined by the screech of glossy black-cockatoos, the "wollack-wa-hoo" of the wompoo fruit-dove and the unpredictable calls of lyrebirds. At night, the masked, powerful and sooty owls come out to hunt and hoot.
Land of plenty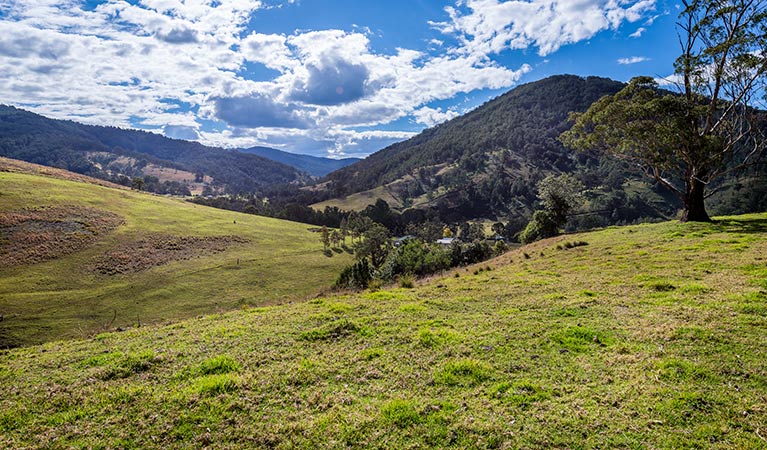 This is the traditional lands of the Worimi and Biripi people who live in the area and previously moved around in response to the seasonal availability of food. Such a broad ecosystem would have provided many resources for medicinal, ceremonial and cultural purposes. It is very likely that people travelling from the coast to Barrington Tops area would have passed through Copeland Tops. Their history will forever be an integral part of this landscape.
Striking it rich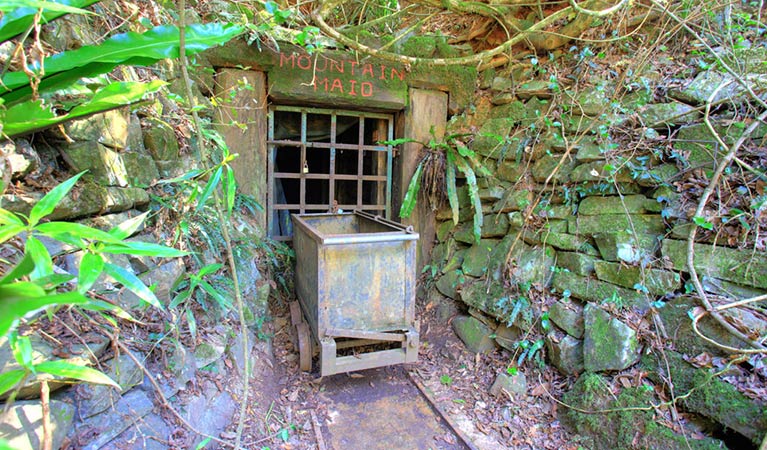 It was the red cedar cutters who, battling to log 'red gold' in this unforgiving terrain from the early 1800s, first discovered gold here in 1875. The area soon became known as Copeland and over the next 60 years more than 50 gold mines were dug in the area. According to the records, over 1800kg of the valuable metal were extracted during that time. Many relics of this mining heritage remain in the form of historic sites and derelict equipment. However, the bushland and rainforest now dominate once again.
Education resources (1)
School excursions (3)
Naturescapes e‑newsletter