Jenolan Karst Conservation Reserve
Learn more
Learn more about why this park is special
Jenolan Karst Conservation Reserve is a special place. Here are just some of the reasons why:
Historic tourism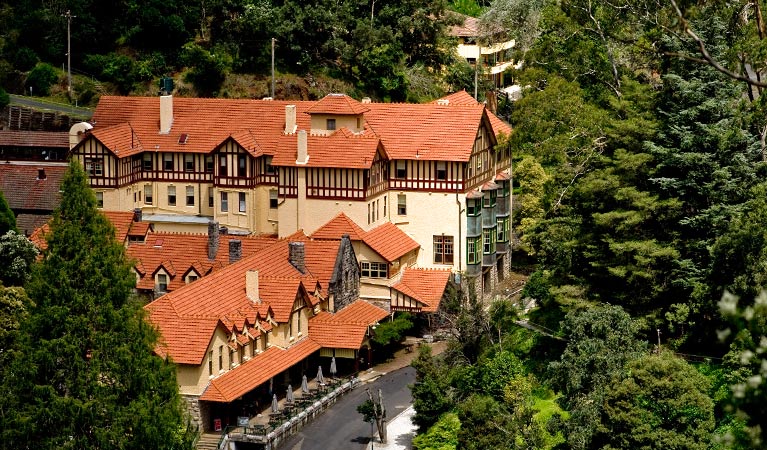 Jenolan Caves is one of Australia's first tourist attractions; with land having first been set aside for public recreation and enjoyment in 1866. In the years following this, a number of buildings were constructed, the most notable being Caves House; an excellent example of early Victorian architecture and comfortable heritage accommodation. Innovations in engineering and cave lighting are evident - particularly in Chifley Cave. There are more than 300 caves within the Reserve, all containing a range of geological features and formations, like stalactites and stalagmites, plus rarer helictites and stromatolites The best way to find out about the caves is on a guided or self-guided tour. There are eleven caves to choose from.
Jenolan River walking track

Jenolan River walking track and Blue Lake are closed after being damaged by fire and floods between 2020 and 2022. The track will re-open after infrastructure upgrades allow for a safe walking experie...

McKeown's Valley walking track

McKeown's Valley walking track, also known as Healing Waters walk, is a short and easy return walk at Jenolan Caves offering fantastic karst landscapes and wildlife spotting in the Blue Mountains.
Greater Blue Mountains Area World Heritage Property
It is truly amazing to think that a city the size of Sydney has a large World Heritage Area on its doorstep. The World Heritage listing recognises the geographic, botanic and cultural values of the area. The forests of the Greater Blue Mountains Area World Heritage Property have been described as a natural laboratory for the evolution of eucalypts; and more than 90 different eucalypt species occur here, some 13 per cent of all eucalypt species in the world. They grow in a great variety of communities, from tall closed forests, through open forests and woodlands, to the stunted mallee shrublands on the plateaus.
Binomil
The beautiful and mysterious Jenolan Caves holds special significance to the Gundungurra people who knew it as 'Binoomea' meaning 'dark places'. According to Gundungurra Elder, Old Jimmy Lynch, Aboriginal people knew the caves, carrying sick people as far as the subterranean water which they believed to have great curative powers. The Dreamtime myth of Gurrangatch relates to the forming of Wombeyan and Jenolan Caves. The caves are said to have been formed during a contest between Gurrangatch, a mythical being that was part fish and part reptile, and Mirragan, a legendary tiger cat.
Plants and animals protected in this park
Look out for...
Dasyurus maculatus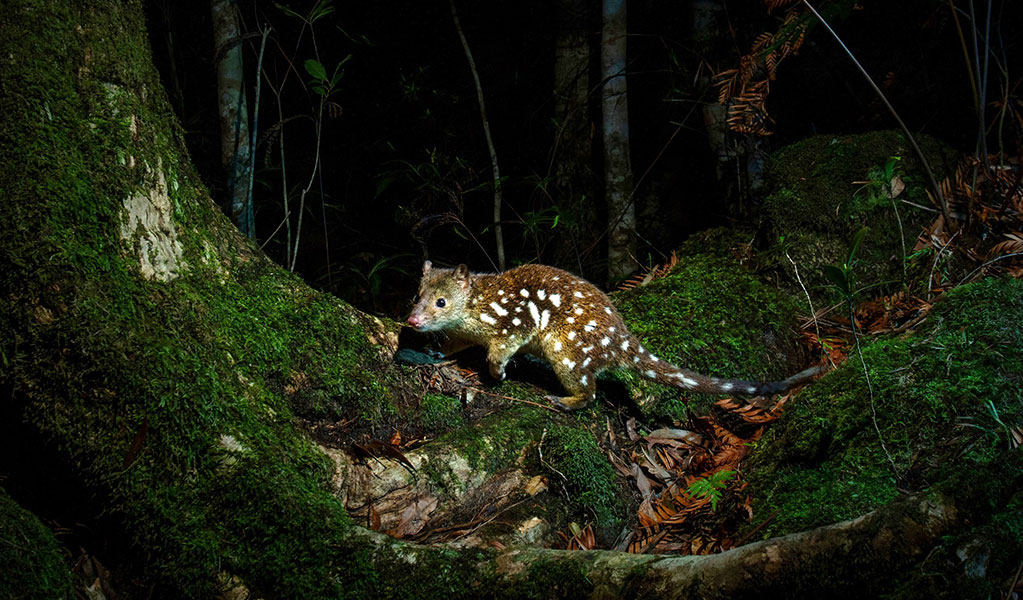 The spotted-tailed quoll is the largest remaining carnivorous marsupial on the Australian mainland. It's protected as a vulnerable species in NSW.
Environments in this park
Education resources (1)
Naturescapes e‑newsletter