Mitchell Park picnic area
Cattai National Park
Learn more
Learn more about why this park is special
Mitchell Park picnic area is in Cattai National Park. Here are just some of the reasons why this park is special:
A birder's bounty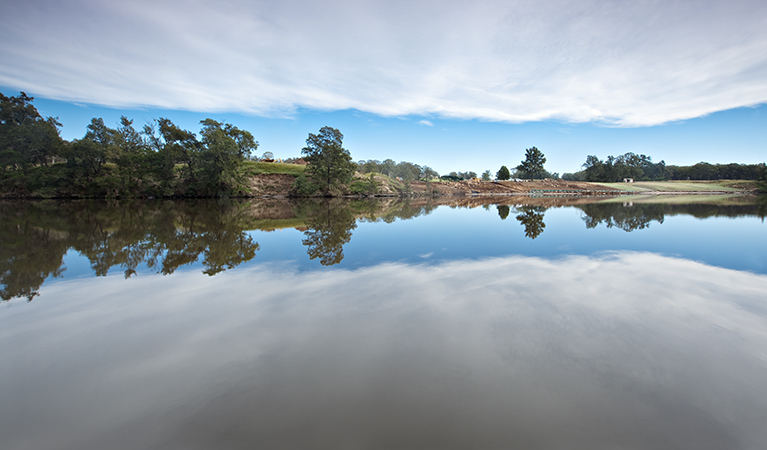 The park's riverside location, close to Longneck Lagoon, makes it popular with birdwatchers. Spot vulnerable black bitterns, powerful owls or rufous night herons. Visit the park's major wetland areas to observe several bird species otherwise scarce within Sydney.
Mitchell Park walking tracks

Mitchell Park walking tracks offer several linked walks through remnant rainforest, diverse woodland and wetlands, in Cattai National Park, near Windsor.
Aboriginal culture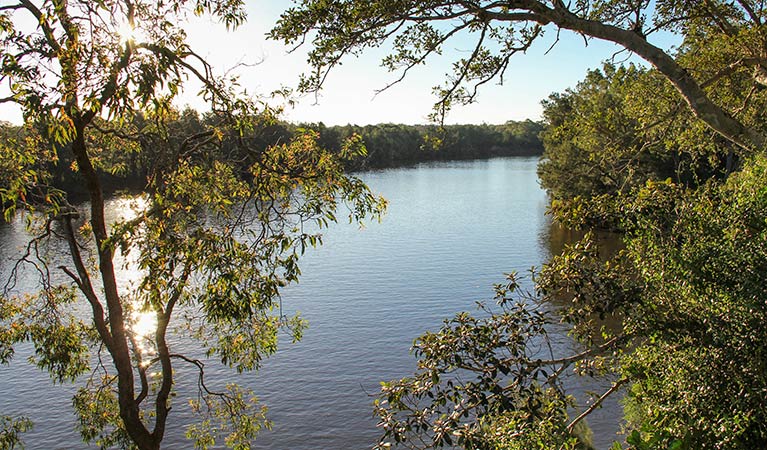 Cattai National Park is the traditional Country of the Darug people. The park's landscape, including the river provided a rich source of food, medicine, shelter and tools for the Aboriginal people who travelled through the area. The park protects a number of ancient Aboriginal sites that are evidence of the Darug people's ancient connection to the land, you may find axe grinding grooves on rocks as well as rock engravings and art.
An important landscape
Cattai National Park lies within the Cumberland Plain, an important land system near Sydney that has been impacted by agricultural processes and urban development. Mitchell Park is significant because it contains much of its original vegetation, including paper bark, red gum, stringy bark, grey gum and cabbage gums. The best way to see the changing vegetation is along the Mitchell Park track, you'll notice that each part of the walk is named to describe the type of vegetation along that part of the walk.
Colonial history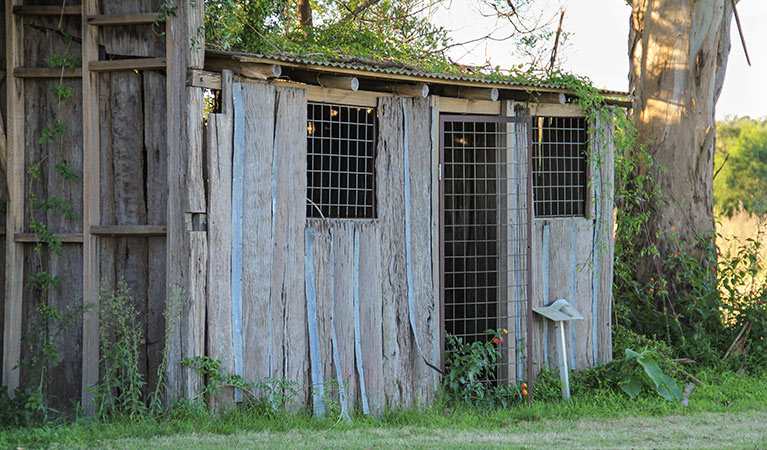 Cattai National Park is significant because it includes a parcel of land granted to First Fleet assistant surgeon Thomas Arndell. Cattai Farm and the surrounding area was home to seven generations of Arndell's, with the land remaining with descendents of Thomas Arndell for about 180 years. Today, several historic sites invite observation and journeying into the past; Arndell's 1821 homestead, convict-built walls and roads, grain silos and ruins of a windmill believed to be Australia's oldest industrial building.
Plants and animals you may see
Look out for...
Dacelo novaeguineae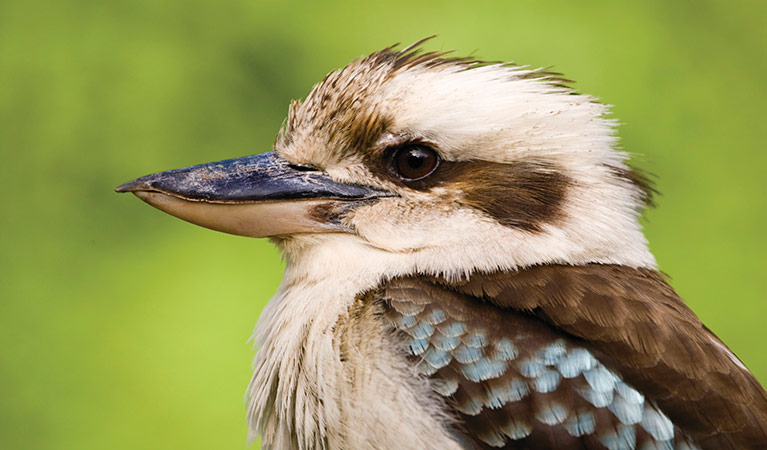 Of the 2 species of kookaburra found in Australia, the laughing kookaburra is the best-known and the largest of the native kingfishers. With its distinctive riotous call, the laughing kookaburra is commonly heard in open woodlands and forests throughout NSW national parks, making these ideal spots for bird watching.
Environments in this park
Education resources (1)
Naturescapes e‑newsletter