Hurleys camp
Warrumbungle National Park
Learn more
Learn more about why this park is special
Hurleys camp is in Warrumbungle National Park. Here are just some of the reasons why this park is special:
Aboriginal dreamtime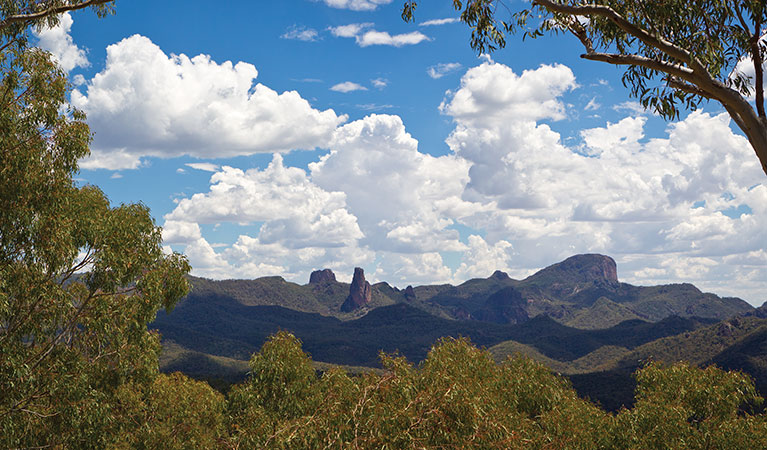 Warrumbungle is a Gamilaroi (also written Gamilaraay) word meaning crooked mountain, and for many thousands of years it has been a spiritual place for the custodians of this land, the Gamilaroi, the Wiradjuri and the Weilwan. The landscape, plants and animals of the park are a constant reminder of its sacred significance to Aboriginal people today. Take an Aboriginal Discovery guided tour to find out more about the Aboriginal cultural heritage.
Diversity of wildlife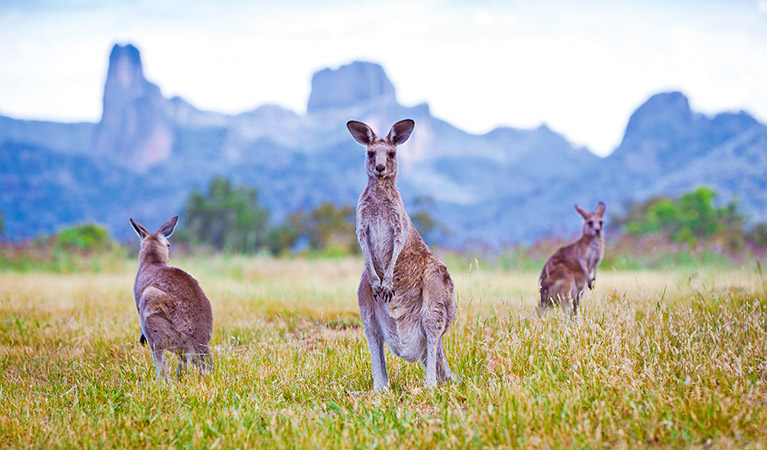 Warrumbungle National Park has a rich diversity of landforms and microclimates, and provides a habitat for hundreds of plant and animal species in the area. Flourishing with vibrant Warrumbungle Range wattle, geebung and broad-leaf hop-bush, there's an abundance of rich birdlife in the area, including species such as emus, wedge-tailed eagles and boobook owls - just a few of over 190 bird species recorded in the park. If you're lucky, you may also spot wildlife such as the ringtail possum, greater glider and brush-tailed rock wallaby. Be sure to also keep an eye out for blue-tongue lizards and lace monitors rustling through the bush.
Landscape and geology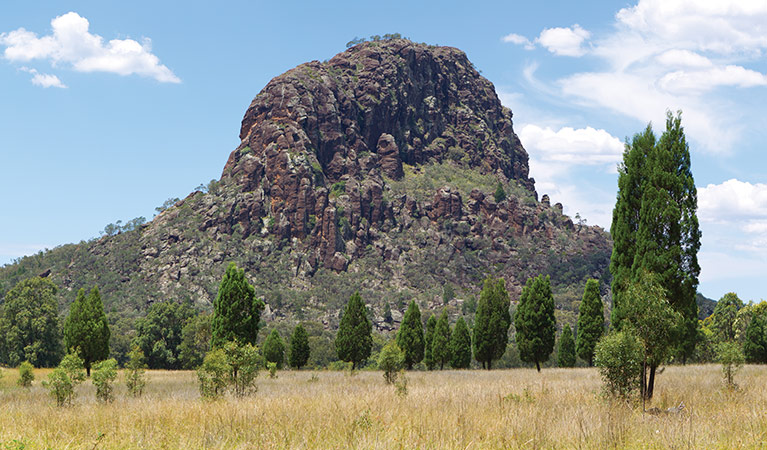 The landscape of Warrumbungle National Park has been shaped by thousands of years of volcanic activity; spend some time looking at Crater Bluff and Belougery Spire and imagine the vents of magma that once erupted to create these formations. Old lava flows created at Mount Exmouth and Siding Spring Mountain, just outside the boundary of the park and Belougery Split Rock and Bluff Mountain are great examples of volcanic action. The most iconic feature in the park, The Breadknife, is a volcanic dyke which stands a massive 90m tall.
Wish upon a star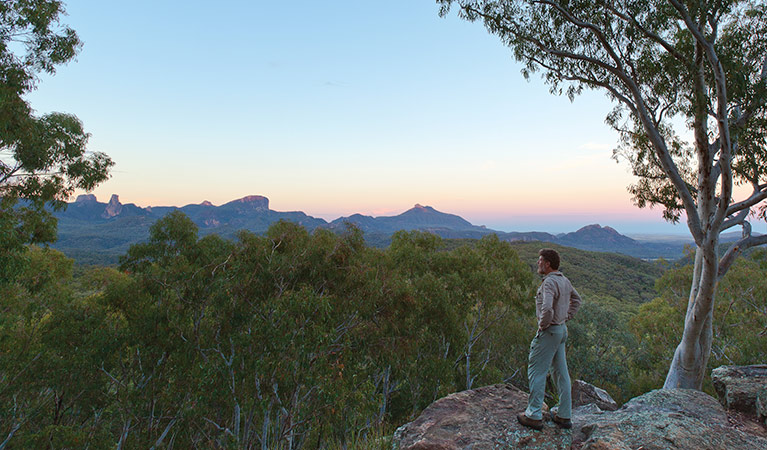 Warrumbungle National Park is Australia's only Dark Sky Park. Nearby Coonabarabran is known as the 'Astronomy Capital of Australia'. Stargaze from your campsite, or if you want to see right up to the heavens, visit the Siding Springs Observatory. The dramatic mix of volcanic spires and domes, plateaus, forested ridges and tall volcanic dykes are bound to make even the youngest of photographers look good, so whatever you do ‐ don't forget your camera.
Canyon picnic area

Canyon picnic area is a fully accessible, family friendly picnic area in Warrumbungle National Park. Not far from the visitor centre, it features barbecues and tables.

Warrumbungle Visitor Centre

Visitor information is available at the Warrumbungle Visitor Centre, which is now back in its original location. Get great suggestions and tips for walking and camping in Warrumbungle National Park.

Whitegum lookout

Whitegum lookout in Warrumbungle National Park features spectacular views of the landscape and picnic tables. It is wheelchair accessible and an easy walk for children.
Plants and animals you may see
Look out for...
Malurus cyaneus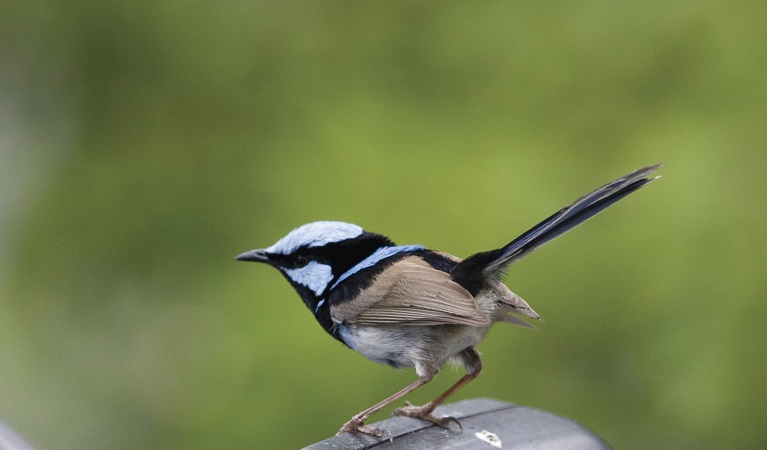 The striking blue and black plumage of the adult male superb fairy wren makes for colourful bird watching across south-eastern Australia. The sociable superb fairy wrens, or blue wrens, are Australian birds living in groups consisting of a dominant male, mouse-brown female 'jenny wrens' and several tawny-brown juveniles.
Environments in this park
Education resources (1)
Naturescapes e‑newsletter