Four Bull Hut
Washpool National Park
Learn more
Learn more about why this park is special
Four Bull Hut is in Washpool National Park. Here are just some of the reasons why this park is special:
An important legacy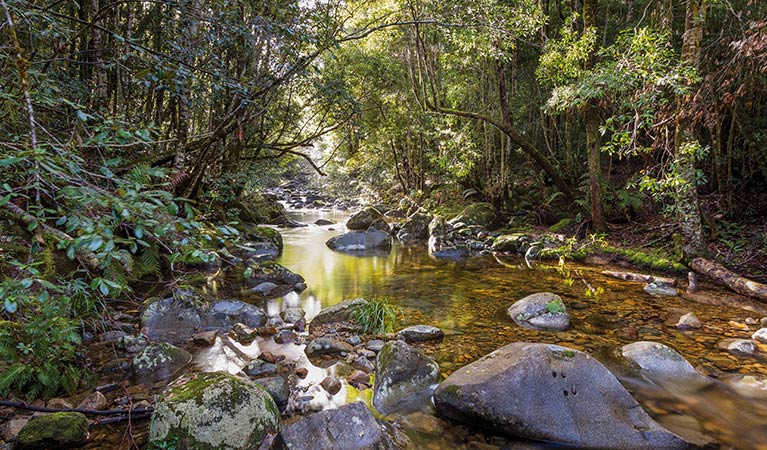 Washpool National Park is part of the Gondwana Rainforests of Australia World Heritage Area, which includes forty parks and reserves stretching along the Great Escarpment from Barrington Tops in NSW to south east Queensland. The area has a long history of selective logging, dating back to the 1800s when the valuable red cedar trees drew timber cutters with bullocks, axes and crosscut saws. With the development of machinery, the increasing pressure to exploit these forests met strong protest action from conservation groups. Ultimately, the park was created in 1983 after a study found the area contained significant plant and animal populations that either weren't found anywhere else in the state or were not well protected in reserves.
Cultural connections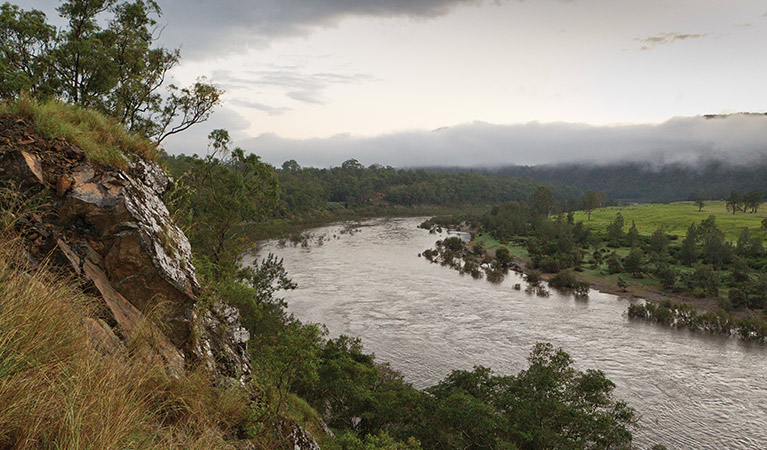 The Bundjalung, Ngarrabul and Gumbaingirri people have a long connection with the lands here; the area was once used as a route between the coast and the tablelands, and as a place to gather a range of resources, such as rainforest fruits.
Rare residents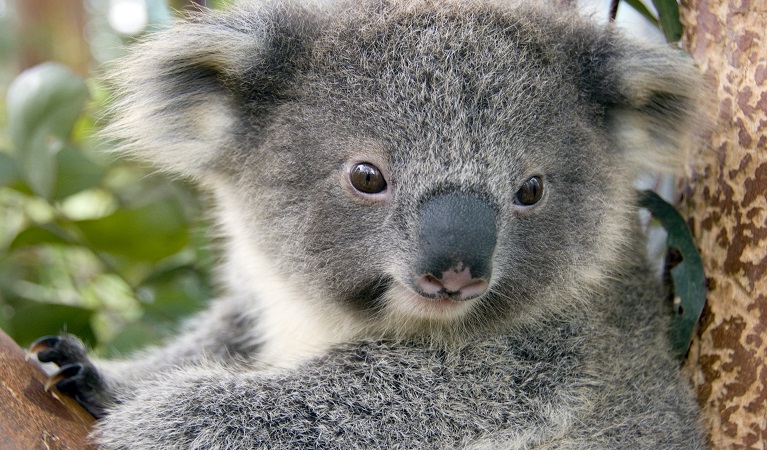 A huge range of threatened and endangered species enjoy the sanctuary of Washpool's diverse habitats. It's a refuge for mammals including koalas, spotted-tailed quolls, parma wallabies and long-nosed potoroos. Washpool and Gibraltar Range National Park are also brimming with birdlife. Look out for the rare rufous scrub bird in the rainforest undergrowth and, if you're extra vigilant, the even rarer powerful owl, which inhabits the hollows of trees in tall open forest. One of the most intriguing of the Washpool's residents is the pouched frog, a rainforest-dependent species whose male rears young tadpoles in pouches on his flanks.
Walker's wonderland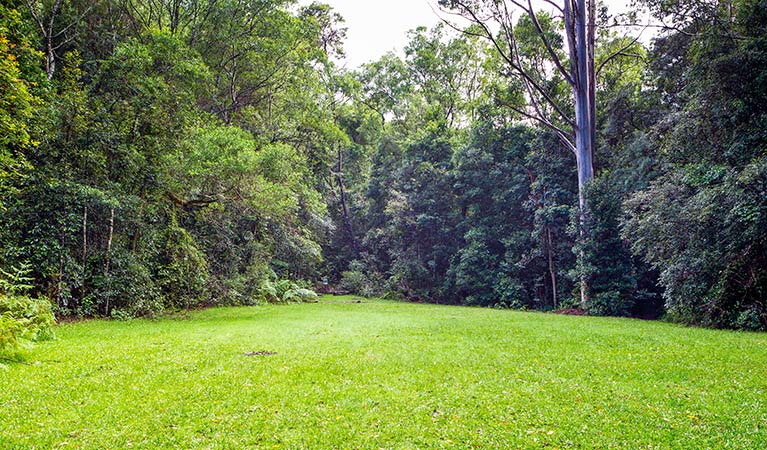 Lush rainforest, tinkling streams, dramatic gorges and an impressive plateau environment at just over the edge of the Great Escarpment make Washpool a singularly spectacular walking destination. Stretch your legs on an expansive network of graded walking tracks, including the popular World Heritage walk (which links Gibraltar Range and Washpool National Parks) and part of National trail. Nature strolls and the half-day Washpool walk commence from the creekside Coombadjha campground and take you on a meander through the lost world of the surrounding rainforest.
Coachwood picnic area

Enjoy a picnic surrounded by rainforest at Coachwood picnic area in Washpool National Park. It's also the starting point for the Coombadjha nature stroll, a short walk.

Granite picnic area

Enjoy a picnic at Granite picnic area in Washpool National Park. Stretch your legs on an easy walk to Granite lookout for views over the World Heritage-listed landscape.
Plants and animals you may see
Animals
Plants
Black sheoak

(Allocasuarina littoralis)

The black sheoak is one of a number of casuarina species found across the east coast of Australia and nearby tablelands. Growing to a height of 5-15m, these hardy Australian native plants can survive in poor or sandy soils. The barrel-shaped cone of the black sheoak grows to 10-30mm long.
Look out for...
Pseudocheirus peregrinus
Commonly found in forests, woodlands and leafy gardens across eastern NSW, the Australian ringtail possum is a tree-dwelling marsupial. With a powerful tail perfectly adapted to grasp objects, it forages in trees for eucalypt leaves, flowers and fruit.
Environments in this park
Education resources (1)
Naturescapes e‑newsletter