Tumut Visitor Centre
Tumut area in Kosciuszko National Park
Learn more
Learn more about why this area is special
Tumut Visitor Centre is in Tumut area. Here are just some of the reasons why this park is special:
Explore by water, wheels or walking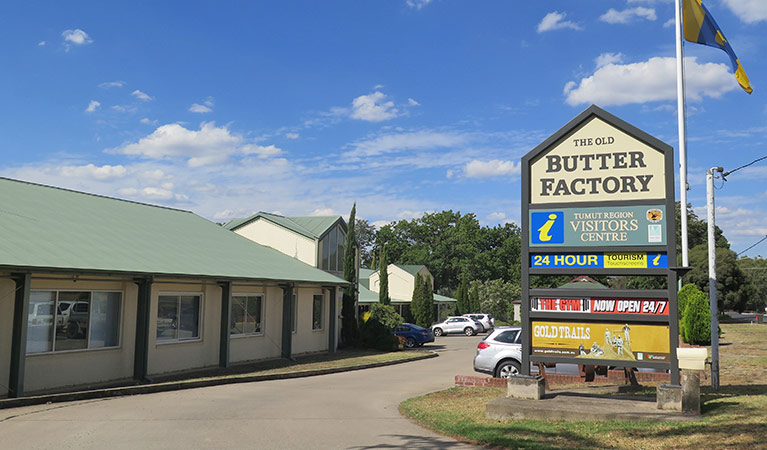 If you need some inspiration, stop by the Tumut Visitor Centre, for tips on top experiences, where to stay, and spot a corroboree frog in the display. Learn more about Kosciuszko National Park's plants, animals and landscapes on an Aboriginal ranger-led tour (contact the visitor centre). Boat ramps on Blowering Reservoir, Talbingo Dam wall, and at O'Hares campground provide easy access for boating and paddling. There are also plenty of scenic drives, walking tracks and bike trails to tempt you away from the water. If you're well-prepared, explore the remote Goobarragandra Wilderness or hike part of the 425km Hume and Hovell walking track.
Tumut Visitor Centre

Tumut Visitor Centre, on Snowy Mountains Highway, is the ideal starting point for a visit to northern Kosciuszko National Park, offering information, booking services, and souvenirs.
World-class wilderness
In recognition of Kosciuszko's unique value as a conservation area, it's been named a UNESCO Biosphere Reserve. More than half of the park, over 350,000ha, has been declared wilderness, including the Bogong Peaks and Goobarragandra wilderness areas. Black Perry lookout is an excellent place to get a sense of the expansive wilderness areas in Kosciuszko's north.
Snowy Mountains history
Head south on Lobs Hole Ravine trail, you'll soon find the short Jounama heritage walk to the ruins of several old graziers homes from the early 1900s. Further along you can explore relics from the area's copper mining past, which saw Ravine grow into a village complete with school, butcher, police station and blacksmiths.
Tumut area's more recent history can be seen at Blowering Reservoir, and just outside the park at Talbingo. The Snowy Hydro Scheme is recognised as one of the civil engineering wonders of the modern world. Its vast network of dams and power stations includes Blowering, Jounama and Talbingo reservoirs, and Tumut 3 Power Station, at Talbingo.
Unique landscapes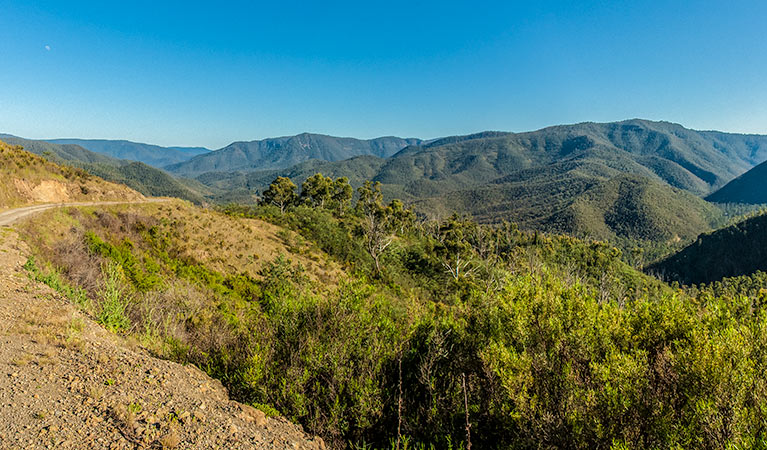 The change in scenery is noticeable as you drive along Snowy Mountains Highway. The road climbs over 1000m from the Tumut River Valley, through woodland of mountain gum and narrow-leaf peppermint, to the treeless plains surrounding Kiandra. Detour off the highway to Lobs Hole Ravine trail (4WD recommended), to see evidence of Australia's last Ice Age. Basalt block streams and boulder fields, formed by ice between the rocks repeatedly freezing and thawing, can be seen near Wallaces Creek lookout, in the Selwyn area.
Plants and animals you may see
Look out for...
Trichosurus vulpecula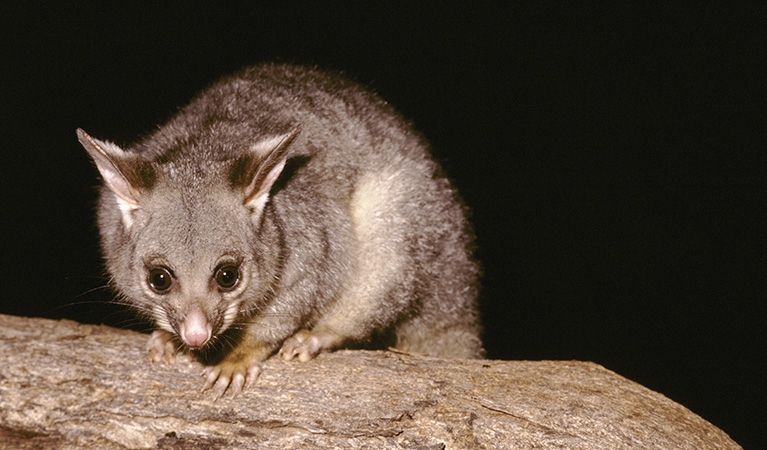 One of the most widespread of Australian tree-dwelling marsupials, the common brushtail possum is found across most of NSW in woodlands, rainforests and urban areas. With strong claws, a prehensile tail and opposable digits, these native Australian animals are well-adapted for life amongst the trees.
Environments in this area
School excursions (4)
Naturescapes e‑newsletter