Dasyurus picnic area
Monga National Park
Learn more
Learn more about why this park is special
Dasyurus picnic area is in Monga National Park. Here are just some of the reasons why this park is special:
A glimpse of trading history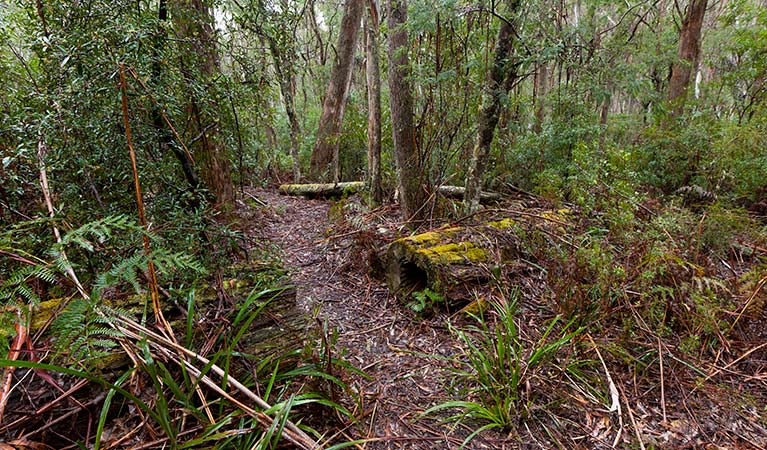 Monga National Park is significant for its natural wonders and its historic heritage. Corn Trail walking track, which is today enjoyed by bushwalkers and horse riders, was the first trade route between the Buckenbowra Valley farmlands near the coast and the early European settlements on the tablelands near Braidwood. Further settlement came to the area in the 1840s, with the establishment of the timber trade and gold mining. The sawmill at Monga provided timber for Braidwood and the establishment of Canberra in the 1900s, with logging continuing in the area until 1987.
Corn Trail walking track

Corn Trail walking track is a historic trail for hikers and horse riders to traverse a wide variety of landscapes and follow in the footsteps of the past.
Aboriginal culture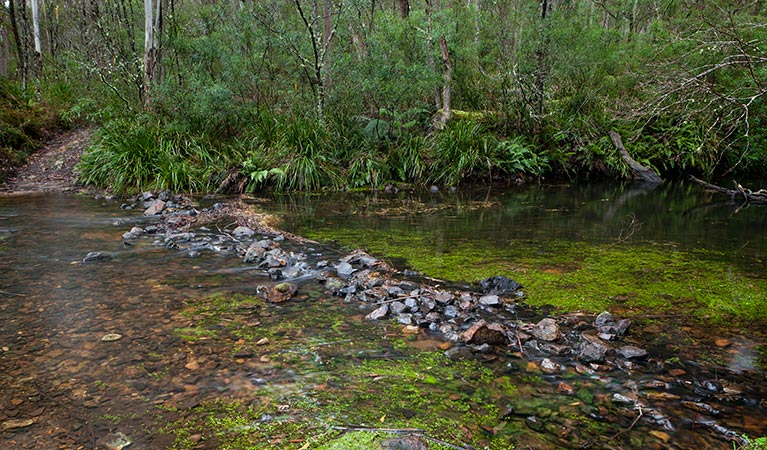 For over 14,000 years, the Yuin and Walbunja people have lived around the valleys of Clyde, Deua and Buckenbowra rivers. Walkers and horse riders can walk in their footsteps on Corn Trail walking track, which was one of the trails used by Aboriginal people to travel between the coast and the tablelands. There are many Aboriginal cultural sites in the park where stone artefacts, fire beacons and old campsites have been found.
Unique plantlife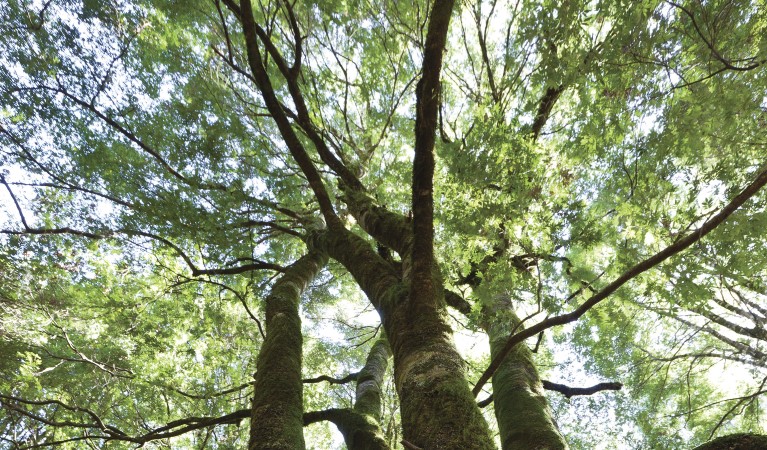 Many of the plants you'll find in the cool, temperate rainforests of Monga are millions of years in the making. Related to the plants from the super continent Gondwana, they present a unique window to the past. The plumwood trees and soft tree ferns you see in the park are closely related to pollen fossils found in Antarctica. Some plumwood trees here have widths of up to 4m and are thought to be thousands of years old. Wander along the banks of Mongarlowe River and you'll also see the distinctive bright red flowers of the Monga waratah.
Dasyurus picnic area

Dasyurus picnic area is a tranquil spot to stop on your drive to the coast from Canberra or a great day trip from Batemans Bay or Braidwood.

Mongarlowe River picnic area

Under the shade of eucalypt forest, this sheltered picnic site is an ideal place to start exploring Monga's rich habitats with easy strolls, swimming, and birdwatching.
Education resources (1)
Naturescapes e‑newsletter