Abercrombie Caves campground
Abercrombie Karst Conservation Reserve
Learn more
Learn more about why this park is special
Abercrombie Caves campground is in Abercrombie Karst Conservation Reserve. Here are just some of the reasons why this park is special:
Bushrangers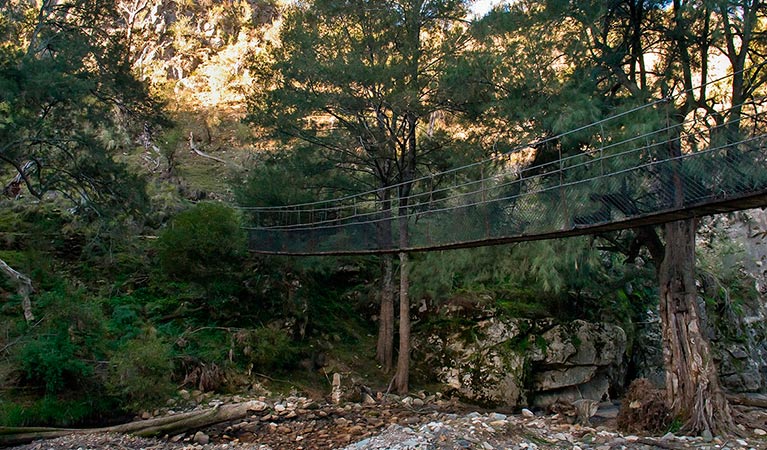 In 1830 armed settlers, mounted police, and an army regiment fought it out with the Ribbon Gang near the caves. Ralph Entwistle, a convict servant, led a rebellion of convicts at Bathurst. His gang became known as 'The Ribbon Gang' because many of its members were said to have worn white ribbons in their hats.
Mount Gray walking track

Mount Gray walking track, near Abercrombie Caves, is a bushwalk to the relics of a historic mining site. It continues on to the magnificent waterfalls and scenic views at Grove Creek Falls.
Caves of time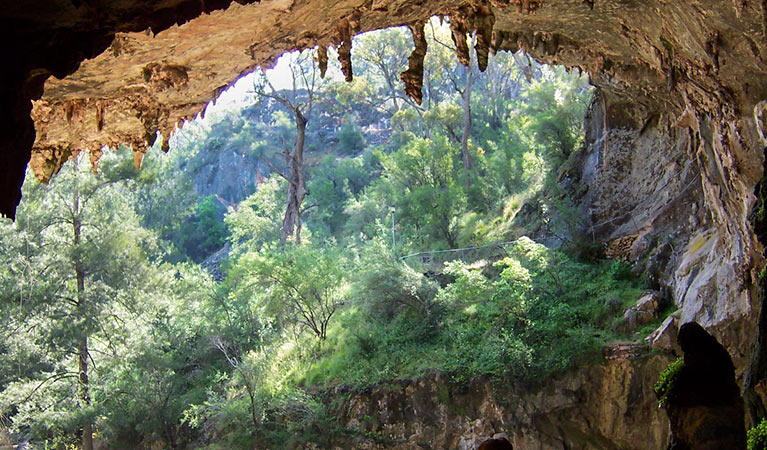 Abercrombie Caves and the surrounding area is part of the traditional country of the Burra Burra group, who are part of the larger Wiradjuri tribe. The Burra Burra group knew about the caves, although no Aboriginal artifacts have been found in Arch Cave itself. However, in 1977 a research team found stone tools and animal bones, inlcuding some from extinct animals, in a shelter north of the Great Arch.
Natural wonders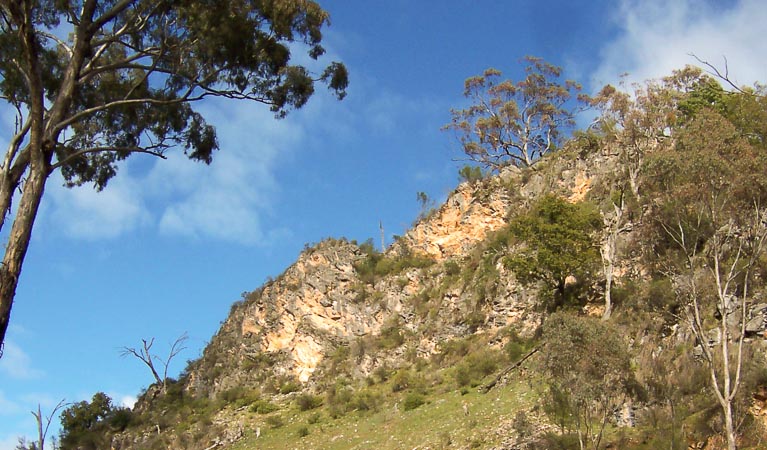 The natural wonders of Abercrombie Karst Conservation Reserve will inspire you. Rare plant species such as laurel-leaf grevilleas and Chalker's wattle brighten the area with vibrant shades of yellow and red. Lucky visitors may also catch a glimpse of wildlife such as vulnerable peregrine falcons and sugar gliders lurking through the trees. Wallabies are also known to call Abercrombie Karst Conservation Reserve home, so be sure to keep an eye out.
Underground wonders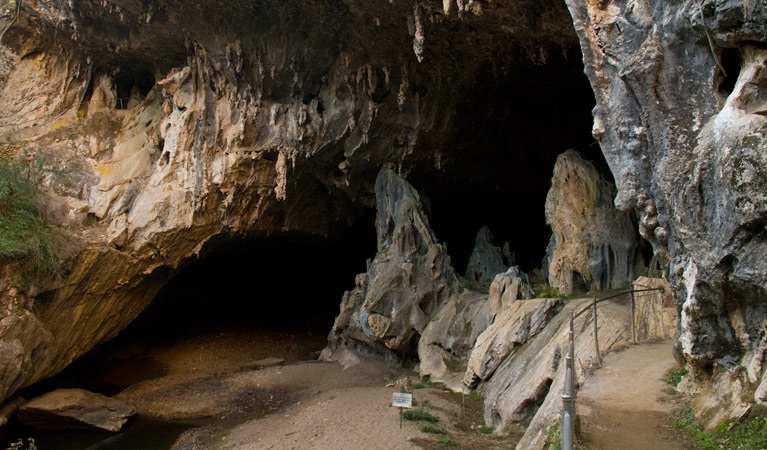 As early as 1821, the Sydney Gazette reported that 'a cave of considerable dimensions has been recently discovered in the neighbourhood of Bathurst'. There's no wonder that almost 200 years later the caves attract visitors from far and wide. The famous Arch Cave is 221 metres long, 60 metres wide at both ends and 30 metres high in the middle. It's considered the largest cave of its type in the southern hemisphere. Join a cave tour and discover the incredible natural world underground.
Plants and animals protected in this park
Look out for...
Miniopterus schreibersii oceanensis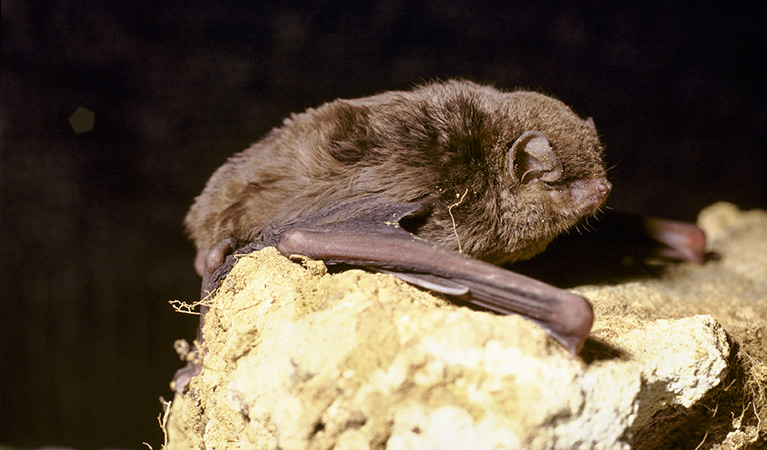 Eastern bentwing-bats congregate in caves across the east and north-west coasts of Australia, in colonies of up to 150,000. These small Australian animals weigh around 13-17g and can reach speeds of up to 50km per hour. Eastern bentwing-bats use both sight and echolocation to catch small insects mid-air.
Environments in this park
Education resources (1)
Naturescapes e‑newsletter