Robinsons Cabin
Boonoo Boonoo National Park
Learn more
Learn more about why this park is special
Robinsons Cabin is in Boonoo Boonoo National Park. Here are just some of the reasons why this park is special:
Fabulous falls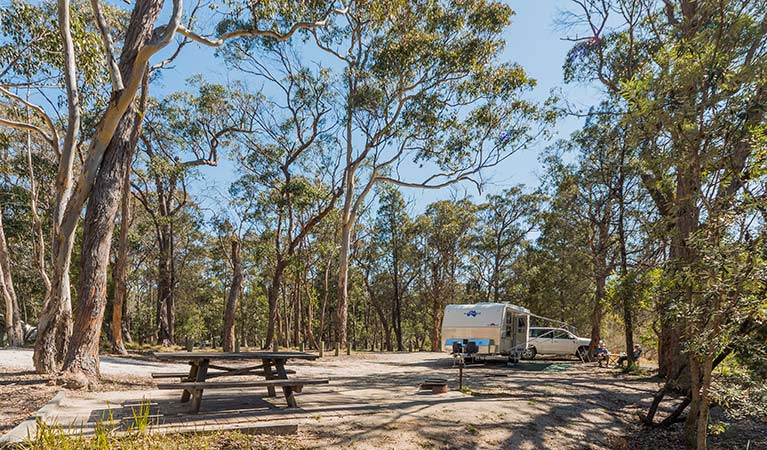 The park's jewel is Boonoo Boonoo Falls. If you'd like to see what this feature is really made of, then visit during the wetter months of summer. Even if the falls aren't pumping, though, they're still beautiful and there will always be rock pools along the river to swim in, walking tracks to follow and riverside picnics to indulge in.
Gold fever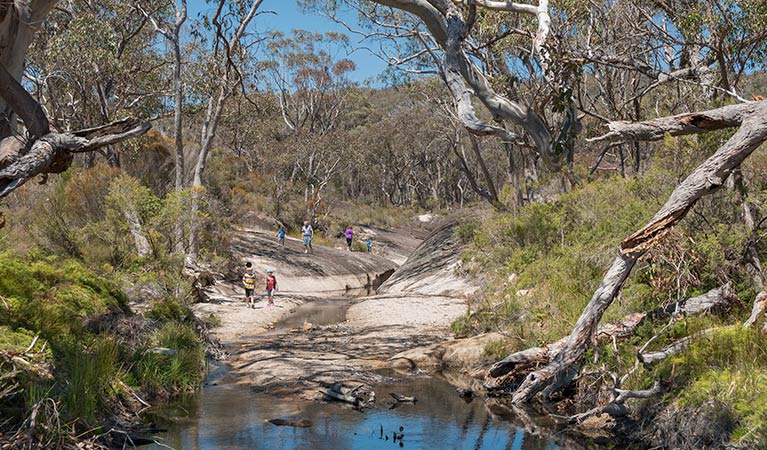 Morgans Gully and Ropers Gully are two sites in the park where alluvial gold was discovered in the late nineteenth century. As a result, there was a huge influx of European and Asian prospectors to the area. As well as giving the nearby town of Tenterfield a massive economic boost at the time, the village of Boonoo Boonoo temporarily flourished but is now ruins. Though nature has reclaimed these gullies too, imagine what the areas might have looked, sounded and smelt like when they were teeming with men from here and all over the world, half-crazy with gold fever.
Have you seen the wildlife?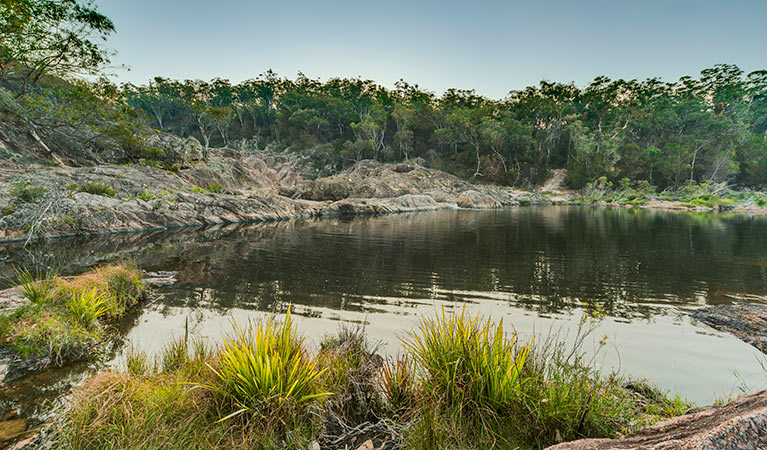 Boonoo Boonoo is an Aboriginal name meaning 'poor country with no animals to provide food'. Since that name came about, before European settlement, the environment has significantly changed. Now kangaroos and wallabies visit Cypress Pine campground and the park's picnic areas at dawn and dusk. The wariest wallaby of them all, the threatened brush-tailed rock wallaby, can even be seen if you're very quiet and patient. Spotted-tailed quolls, also a threatened species, sometimes visit Cypress Pine campground at night and platypuses live and frolic in Boonoo Boonoo River.
Boonoo Boonoo Falls picnic area

Boonoo Boonoo Falls picnic area is not only a great place to eat and rest, it teems with wildlife, wildflowers and is close to Falls lookout, rock pools and River track.

Boonoo Boonoo Falls walking track

Boonoo Boonoo Falls walking track allows a short stroll between Boonoo Boonoo picnic area and the scenic lookout onto the magnificent Boonoo Boonoo Falls.

Morgans Gully picnic area

Visit Morgans Gully for a relaxing picnic, and investigate gold mining historic heritage surrounded by wildflowers and embellished with a waterfall and geological formations.
Education resources (1)
Naturescapes e‑newsletter