Wingham Brush Nature Reserve
Learn more
Learn more about why this park is special
Wingham Brush Nature Reserve is a special place. Here are just some of the reasons why:
Unique rainforest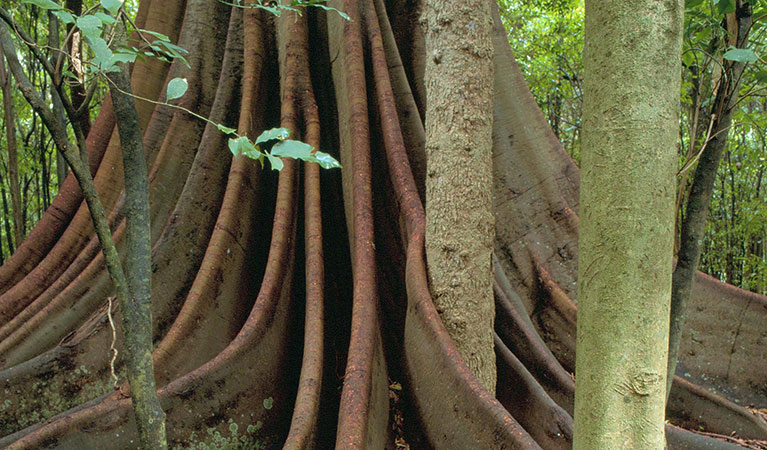 Wingham Brush is an endangered rainforest community and one of the few remnants of subtropical lowland rainforest in Manning Valley. It has at least 195 species of native plants, including 76 species of trees and 32 different vines. Wander along the boardwalk and you'll see impressive trees like the gigantic Moreton Bay figs, giant stinging tree and shiny-leaved stinging tree.
The Wingham Brush method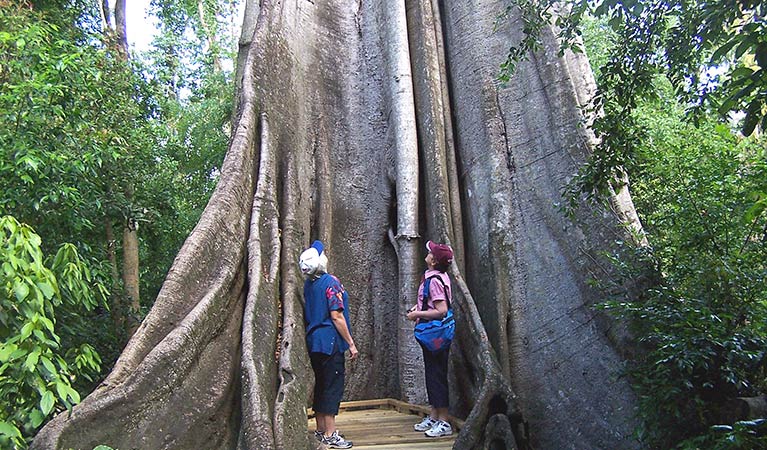 Wingham Brush was once pristine rainforest but under European settlement, the area was selectively logged, especially for red cedar. You can still see the remains of two saw pits today from the mid-1800s. Fortunately, in 1909, it became a reserve, with the historic wharf on Manning River. But by 1980, the rainforest was infested with weeds, which threatened its very survival. Thanks to the dedication of the Wingham Brush regeneration team, and what is now internationally recognised as 'The Wingham Brush method', the rainforest has since been regenerated and returned to its natural state.
Friendly flying foxes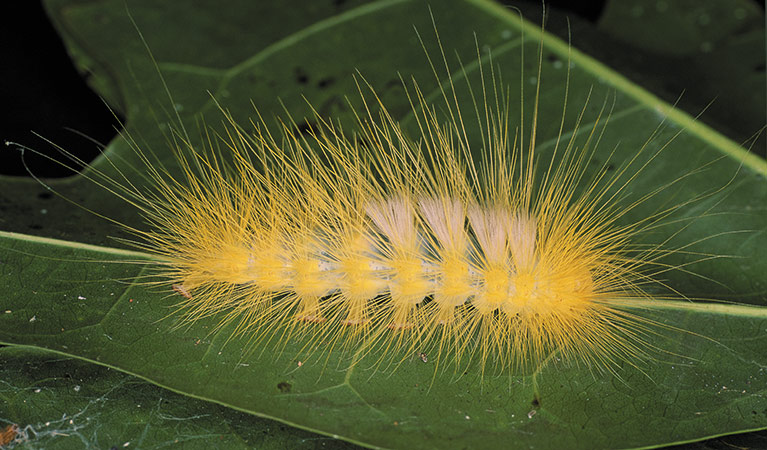 Wingham Brush is the only known continuously occupied roosting and maternity site for the vulnerable grey-headed flying fox between Bellingen and the Hunter Valley, peaking at over 200,000 flying foxes in the warmer months. They roost by day and fly out at night to feed. Guided in the dark by excellent eyesight and sense of smell, they forage for up to 40km from their roost. Sit by the banks of the river at sunset and you'll see this spectacular sight as they fly out in search of food. Fans of other flying things will love bird watching here too You'll find over 100 bird species here, including the osprey, black-necked stork or jabiru and wompoo fruit-dove.
Wingham Brush boardwalk

Wingham Brush boardwalk connects several walking tracks for a wheelchair friendly experience in the rainforest. Enjoy birdwatching and see a grey-headed flying fox roosting site.
Biripi country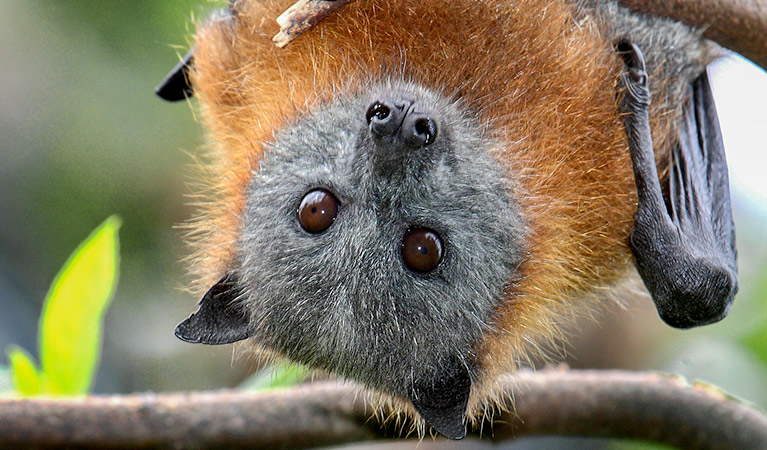 Wingham Brush is part of the traditional lands of the Biripi people. Prior to European occupation, the Biripi people used the area to collect bush tucker, medicinal plants, and for social gatherings by the river. 'Wingan' in the local Aboriginal language means 'where bats come to drink'. Sit by the banks of the river and you might see bats and flying foxes diving into the river to quench their thirst.
Education resources (1)
School excursions (1)
Naturescapes e‑newsletter