Richmond Range National Park
Learn more
Learn more about why this park is special
Richmond Range National Park is a special place. Here are just some of the reasons why:
Yesterday is today
This landscape lies within traditional country of the Githabul People. Forests within the park have provided Aboriginal people with food, medicine, shelter and materials for tools and weapons for thousands of years. A landmark agreement involving co-management of the park with the local Githabul People brings ongoing benefits to the community.
World class listing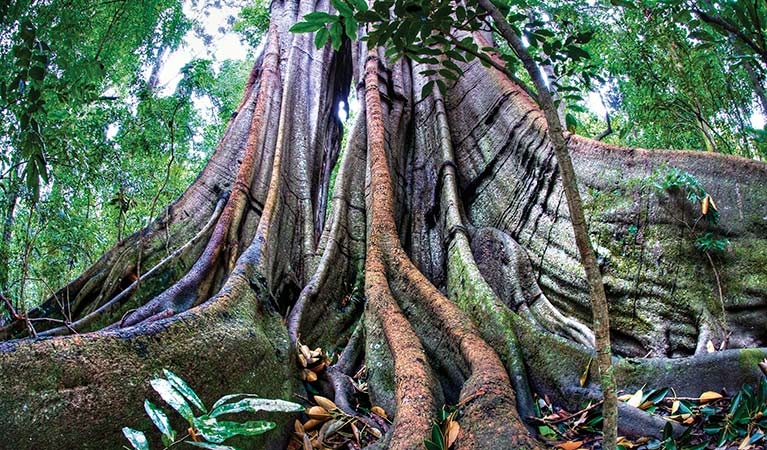 Rainforests are the earth's oldest living ecosystems, and the Cambridge Plateau and Bungdoozle area rainforests within the park are part of Australia's World Heritage Area. They're a highly significant habitat for a medley of vulnerable and threatened species, which are able to live and breed freely among the protective wet rainforest vegetation.
Cambridge Plateau scenic drive

From Casino, Cambridge Plateau scenic drive is a comfortable drive along the ridge through scenic rainforest, offering fantastic views.
All creatures, great and small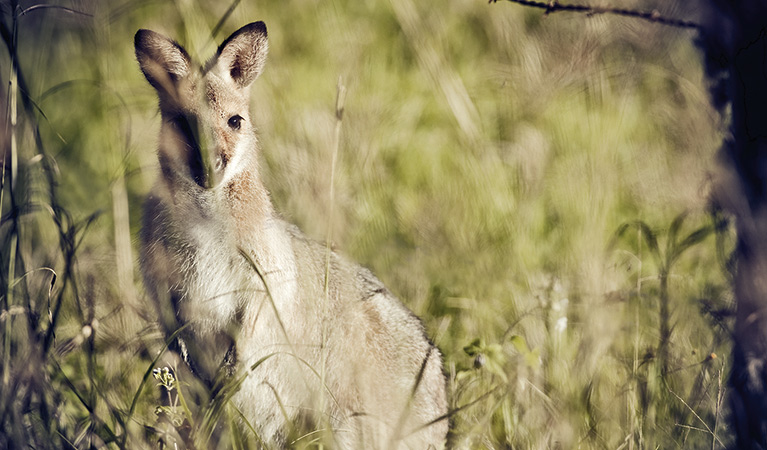 It's a great pleasure to see the golden-tipped bat, listed as a vulnerable and threatened species in NSW, thrive in this environment. Other rare mammal species include Parma wallabies, koalas, spotted-tailed quoll and long-nosed potoroos. Birds listed as vulnerable in this park include rose-crowned fruit-dove and wompoo fruit-dove. The fruit dove's deep, repeated 'whoop whoop' call is often heard high up in the trees of thick forest. Brush-turkeys are occasionally seen and if you're lucky, you'll even spot the yellow and black flash of a male regent bowerbird as it flitters overhead.
Cambridge Plateau picnic area

Cambridge Plateau picnic area, close to Casino and Kyogle, is an idyllic spot for picnicking that's also great for birdwatching.

Culmaran loop trail

Culmaran loop trail is an easy walk on the rainforest edge, especially suited to families. Admire the exotic plants found in the drier parts of Richmond Range.

Culmaran Valley track

Culmaran Valley track, near Kyogle, takes you through diverse World Heritage-listed rainforest ecosystems and offers scenic views from its lookouts.
Education resources (1)
Naturescapes e‑newsletter