Orara Escarpment 4WD touring route
North Coast
Learn more
Learn more about why this park is special
Orara Escarpment 4WD touring route is in Bindarri National Park. Here are just some of the reasons why this park is special:
A bygone era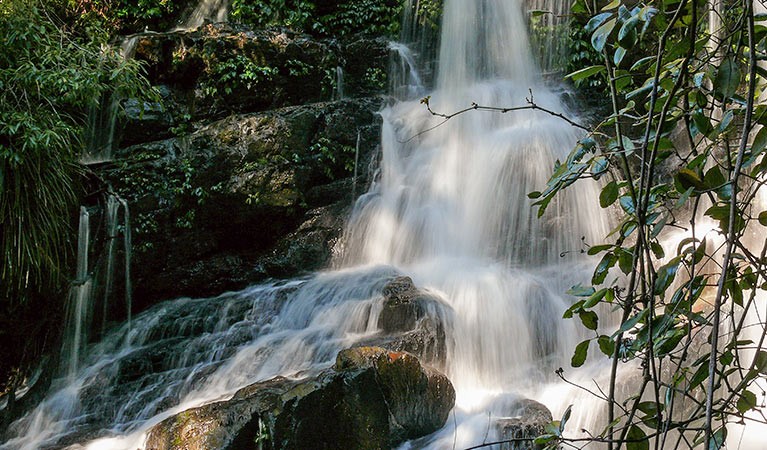 Walking out to Bangalore Falls, you might notice the large stumps standing as reminders of the parks former days of logging. Known as the 'cedar getters', the first Europeans arrived in this region in the mid-1800s. However, logging did not start until 1863. By 1880, concerns that Orara Valley would be cleared called for the declaration of Forest Reserve No 642, which later became Orara West State Forest in 1917.
Biodiversity hotspot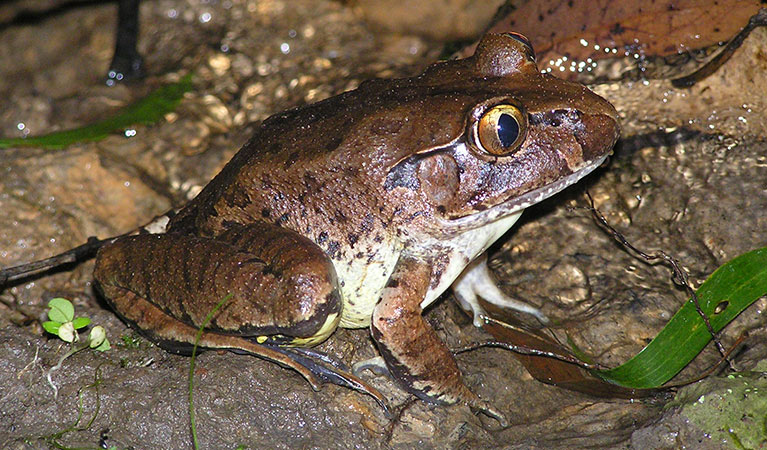 Bindarri National Park is considered a 'biodiversity hotspot' due to the number of rare and threatened species found here, such as the palm orchid, fish bone fern and southern quassia. The park also provides an important corridor of native vegetation linking the hinterland and plateau habitats of the World Heritage-listed Dorrigo National Park with the coastal habitats of Bongil Bongil National Park. It's also home to a range of wildlife including an abundance of bird species,wallabies, possums and spotted-tailed quolls, as well as threatened species such as koalas, platypus, owls and bats. You might also spot the brown-speckled giant barred frog or the giant panda snail - the largest snail in Australia,with a shell measuring up to 12cm long.
Traditional Aboriginal lands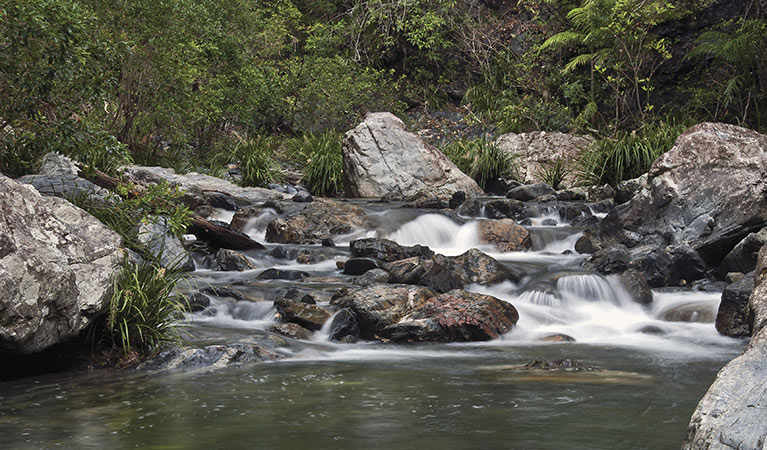 The deep gorges, cascading waterfalls and lush forests of Bindarri National Park are the traditional lands of the Gumbaynggirr people. The park is named after the Gumbaynggirr word 'Bindarray', which means 'many creeks'. Many Aboriginal sites have been identified as places used by local Aboriginal people for camping, tool-making, ceremonies and dreaming stories.
Education resources (1)
Naturescapes e‑newsletter