Wallaby walking track
Conimbla National Park
Learn more
Learn more about why this park is special
Wallaby walking track is in Conimbla National Park. Here are just some of the reasons why this park is special:
A peaceful bush getaway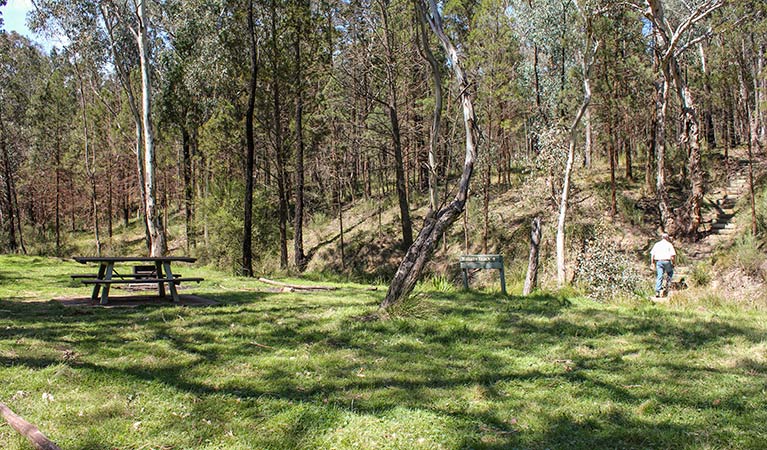 Conimbla offers a quiet refuge for people as well. It's great for bird watching, bushwalking and heading off the beaten track to discover some of the park's hidden beauties. Wallaby picnic area is also an easily-accessed, tranquil spot to enjoy a picnic with family and friends.
Wallaby picnic area

Wallaby picnic area in Conimbla National Park features picnicking tables, and a spot for birdwatching in a lovely setting close to bushwalking trails and scenic views.
A sanctuary for native plants and animals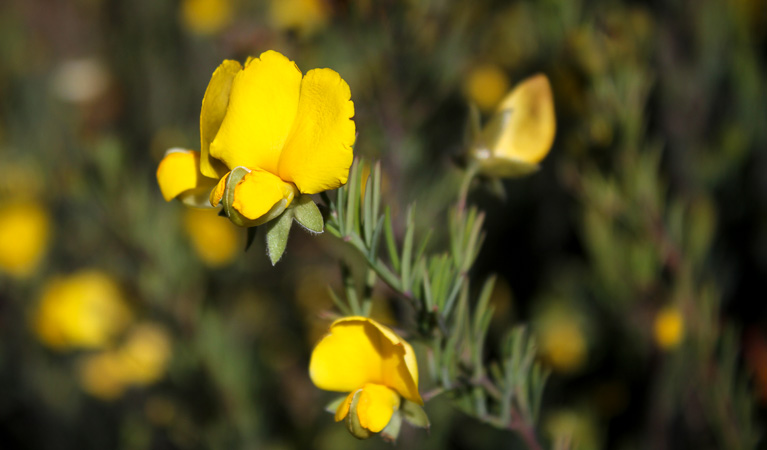 Conimbla National Park is a large patch of vegetation surrounded by rugged farming country. The plants and animals here have had little disturbance in the last 40 years, making it an important reminder of vegetation native to the ranges and hills of central west NSW. Conimbla is particularly known for its diverse array of orchids, including the only known population of the beautiful and unusual midge orchid. In spring, the ground is covered with masses of beautiful wildflowers. Conimbla is also an important refuge for many birds, as it is the largest remnant of native vegetation in the local area and has a diversity of foliage, from open forest to heathland. A number of threatened species that have been recorded in the park have not been observed elsewhere in the surrounding farming country. With low visitation numbers, the park is incredibly peaceful, making it ideal for bird watching.
Ironbark walking track

Ironbark walking track in Conimbla National Park is a pleasant 1.5hr loop bushwalk with lovely scenic views, great birdwatching and wildflower photography opportunities.

Wallaby walking track

Wallaby walking track is a moderately challenging 3km return bushwalk linking Wallaby picnic area with Ironbark picnic area and carpark. Keep an eye out for red-necked wallabies and swamp wallabies al...
Education resources (1)
Naturescapes e‑newsletter