Finchley cultural walk
Yengo National Park
Learn more
Learn more about why this park is special
Finchley cultural walk is in Yengo National Park. Here are just some of the reasons why this park is special:
Amazing animal and birdlife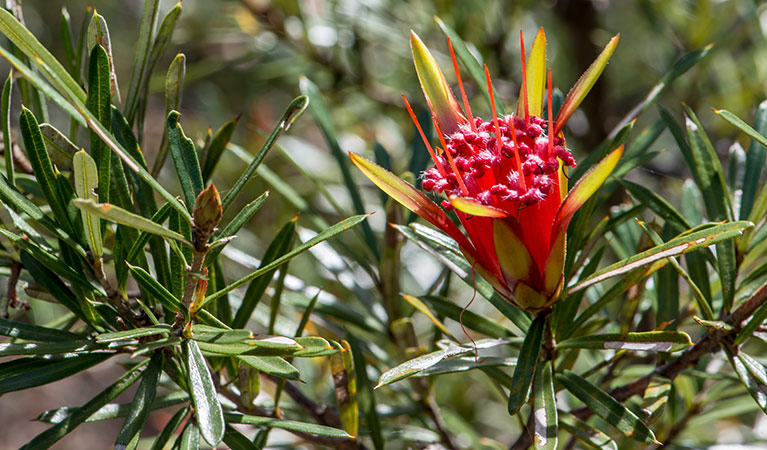 Yengo is home to a great diversity of wildlife, including around 50 species of mammals such as wombats, wallaroos, koalas and gliding possums, and over 200 species of birds. Watch out for the gang gang, yellow-tailed and glossy black cockatoos gliding between the treetops, or see if you can spot a lyrebird darting across bush tracks. Look closely at the steep rugged cliff faces found in the park as you might catch a glimpse of the endangered brush-tailed rock-wallaby.
Ancient Aboriginal culture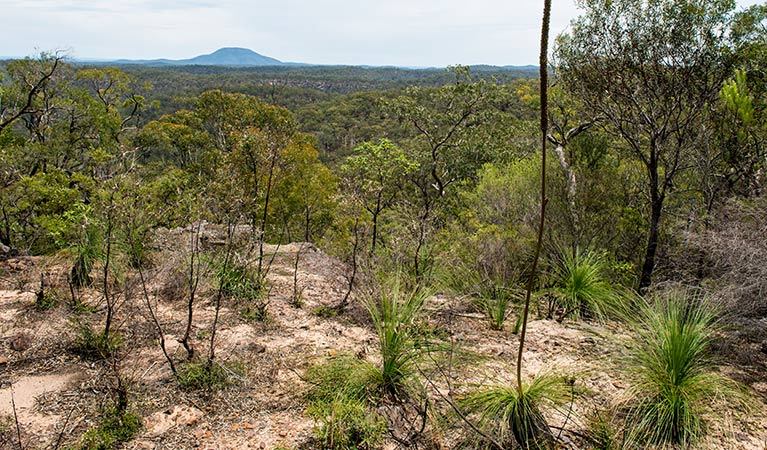 Yengo National Park and the surrounding areas have been an important spiritual and cultural place for the Darkinjung and Wonnarua People for thousands of years. No wonder there are over 640 recorded Aboriginal cultural sites in the park and nearby areas. Creation stories recount that Biamie, the ancestral being, stepped off the flat top of Mount Yengo into the sky when he finished his creation. Today, Aboriginal stories and rock engravings connect us with the rich culture of this ancient land and its people.
Finchley cultural walk

An astonishing wealth of ancient Aboriginal rock art, as well as great insights into Aboriginal history, draws visitors to the Finchley cultural walk.

Finchley lookout

Finchley lookout offers spectacular views over this remote wilderness area and an insight into the Aboriginal cultural heritage of Yengo National Park.

Wollombi Aboriginal culture tours and camps

Immerse yourself in the world's oldest living culture and visit important spiritual and cultural sites in and around Yengo National Park on tours with Wollombi Aboriginal Cultural Experiences and Cons...
Remote wilderness to discover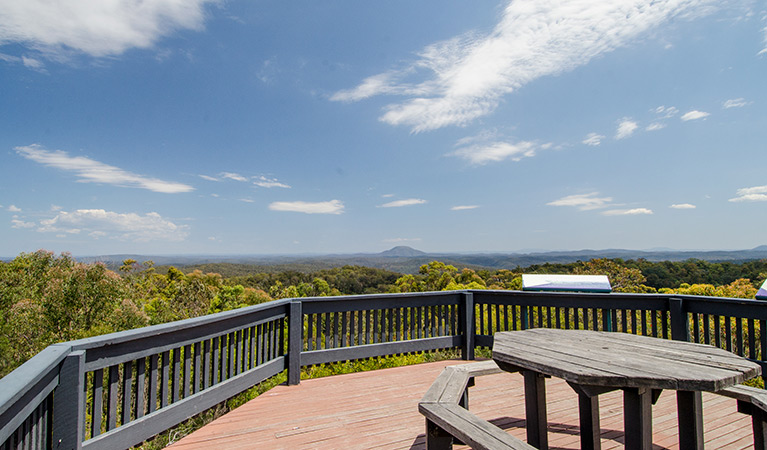 Yengo offers a range of activities and options for all ages. Unsealed tracks through remote valleys provide opportunities to explore the park on mountain bike or by 4WD. For bushwalkers, there are many options to experience the rugged beauty of the park on foot, with both short walks and overnight walks. In the Big Yango precinct, there are even opportunities for horse riding adventures.
Big Yango loop trail

Big Yango loop trail is a great activity for 4WD touring and mountain biking when staying at Blue Gums campground, Mountain Arm campground or Big Yango House in Yengo National Park.

Howes trail

Drive through open forests along Howes trail, a must-do 4WD touring route in Yengo National Park.
World Heritage wonders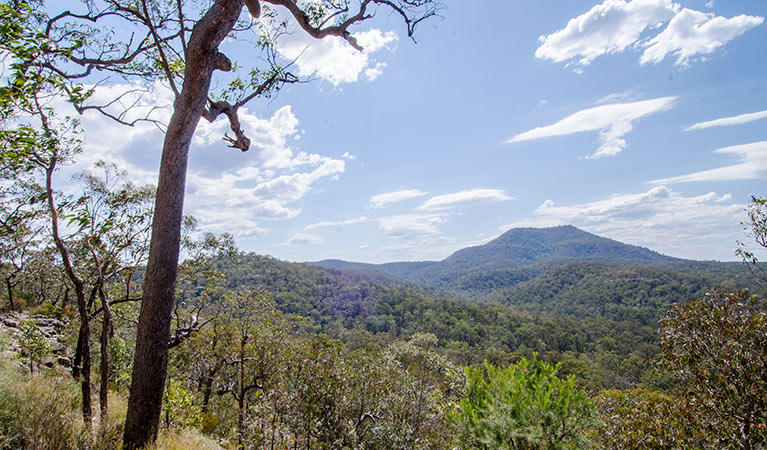 Yengo National Park is one of the eight conservation areas that make up the massive Greater Blue Mountains World Heritage Area. Covering one million hectares, it was included in the World Heritage list in December 2000 for its remarkable geographic, botanic and cultural values. There are more than 90 different eucalypt species found here - some 13 per cent of all eucalypt species in the world.
Howes trail

Drive through open forests along Howes trail, a must-do 4WD touring route in Yengo National Park.

Shepherds Gully circuit

Step back in time on Shepherds Gully circuit. A short loop, it's ideal for bushwalkers looking for a quick adventure in Yengo National Park.
Education resources (1)
Naturescapes e‑newsletter