Double Wharf picnic area
Karuah National Park
Learn more
Learn more about why this park is special
Double Wharf picnic area is in Karuah National Park. Here are just some of the reasons why this park is special:
Ancient connections
Karuah National Park is part of the traditional lands of the Worimi Nation. Before European settlement, the Worimi People lived in an area from Port Stephens to Forster and as far west as Gloucester. There are a number of recorded Aboriginal sites in the reserve, particularly along Karuah River, such as modified trees, artefacts, earth mounds, shell middens and a burial site. The Worimi people continue to have a strong connection with the animals, land and waterways of Karuah.
Bird watching retreat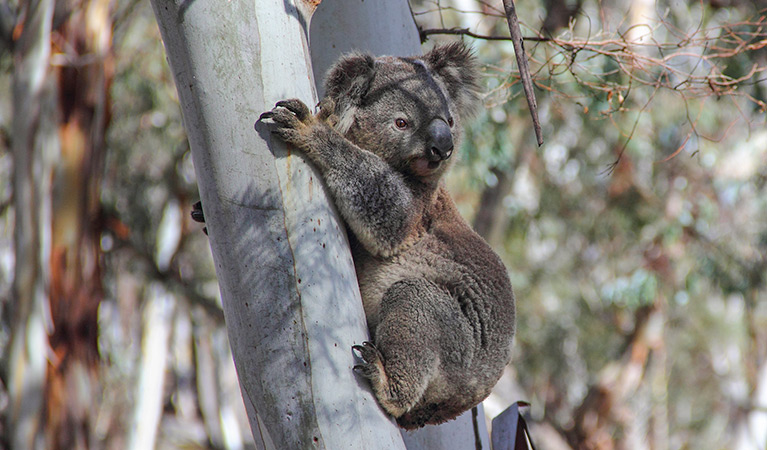 You'll find an abundance of birdlife to watch at Karuah. Vulnerable species such as the square-tailed kite, swift parrot and masked owl find their home in eucalyptus woodlands. Glossy black cockatoos can be seen feeding on the casuarina stands along the river's edge. You might also see one of the 8 vulnerable bat species found here, including little bent-wing bats and greater broad-nosed bats. Karuah is also home to plenty of native animals. You'll most likely share your camping spot with locals like bandicoots and ring-tailed and brush-tailed possums. There's also a local koala population at Karuah, so keep your eyes peeled when you're walking through the eucalypt forest.
Double Wharf picnic area

Take a day trip from Newcastle and spend the day picnicking, bushwalking, fishing, paddling and boating on the river at Double Wharf picnic area in Karuah National Park.
Rich in heritage sites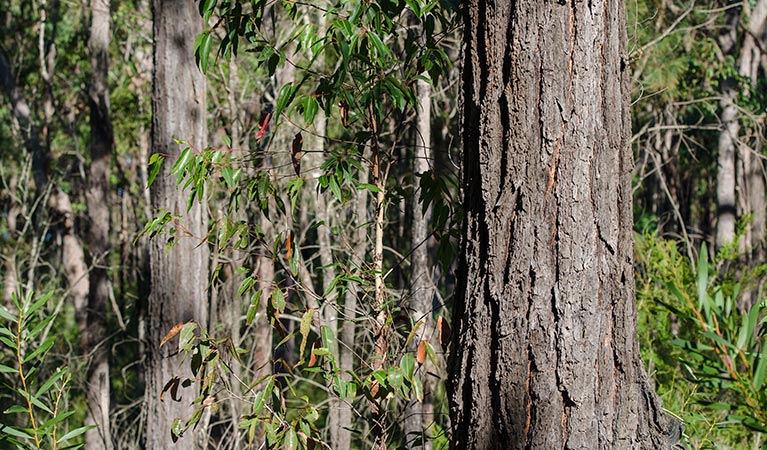 As well as being a place of natural beauty and tranquillity, Karuah has many historic sites to remind you of the forestry industry that once thrived in this region. Driving through the forest, you'll be driving along a road network built by the timber industry and see timber loading ramps on the banks of the river at Double Wharf. Other historic sites to discover are a set of yards at Witt Road and the Hunter Jetty on Claybank Road.
Education resources (1)
Naturescapes e‑newsletter