Parr State Conservation Area
Learn more
Learn more about why this park is special
Parr State Conservation Area is a special place. Here are just some of the reasons why:
In the beginning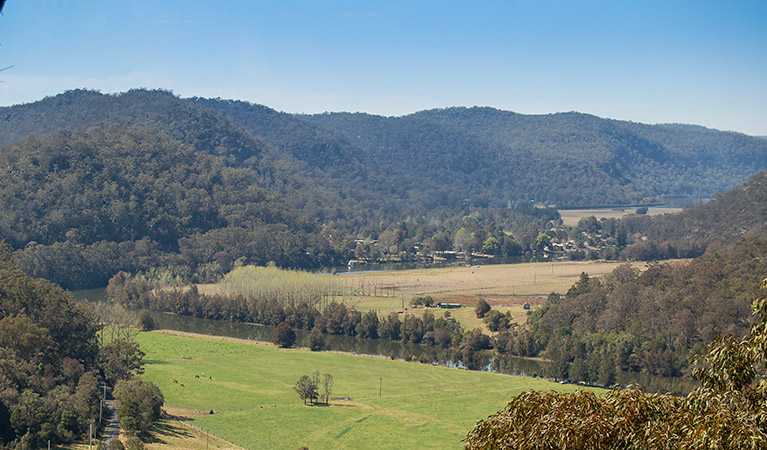 It was probably around 13,000 years ago that Aboriginal people first moved into this area. Until European settlement, these people lived off and nurtured the land and a large number of Aboriginal sites have been recorded within Parr. Mount Yengo (originally Yango), in adjoining Yengo National Park, is of particular significance; it was the place from which Biamie left the earth after creating the world, flattening the top with his foot as he went. Many sites within Parr, Yengo and the surrounding regions are closely connected with this mountain. Today, the local Aboriginal community retains a strong and active interest in the management of these sites and the landscape, along with a desire to preserve, as well as revive, Aboriginal culture.
Convict trail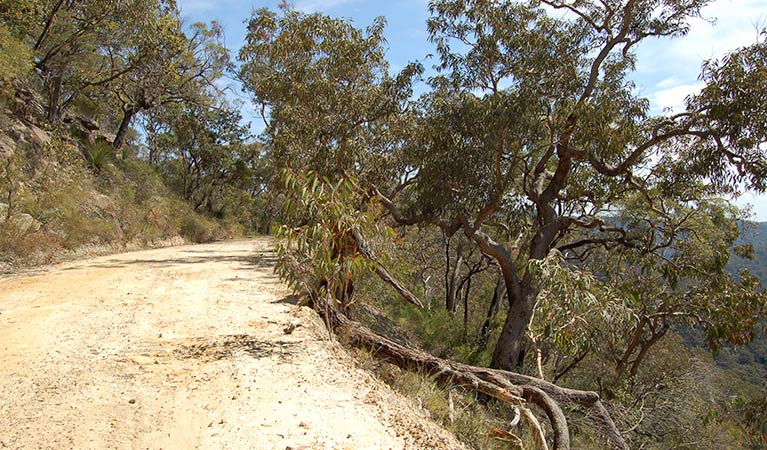 This area was named after William Parr, who was one of the earliest European explorers of overland northern routes out of Sydney. A draughtsman, boat builder and mineralogist, Parr was transported on the Fortune in 1813 at the age of 39, having been convicted of forgery. Despite a 14-year sentence, Governor Macquarie quickly made use of his skills and soon assigned him to the Surveyor General's department as a mineral surveyor. In October 1817, Parr and his party set off from Windsor to find a trafficable route from the Hawkesbury to Hunter River, but did not quite reach Hunter Valley. Early European transport routes between Sydney and Hunter Valley are evident within Parr State Conservation Area, with remnants of Putty Road/Old Bulga Road. Today, Parr conserves Webb Creek catchment.
Extraordinary plants
Parr contains an unusual mix of plant species which are not only different from those growing further north in Yengo National Park, but are normally found in completely different parts of NSW. Vegetation ranges from open woodlands along the dry ridges to communities of open forest and tall open forest, heathlands, mallee and sedgelands. Flowering plants typically found in Parr include grey spider, flannel, eriostemon, and mountain devil.
Womerah Range trail

Womerah Range trail is a challenging hiking and mountain biking route with scenic views through the dramatic sandstone landscape of Parr State Conservation Area.
Education resources (1)
Naturescapes e‑newsletter