Jilliby State Conservation Area
Learn more
Learn more about why this park is special
Jilliby State Conservation Area is a special place. Here are just some of the reasons why:
Unique plants and animals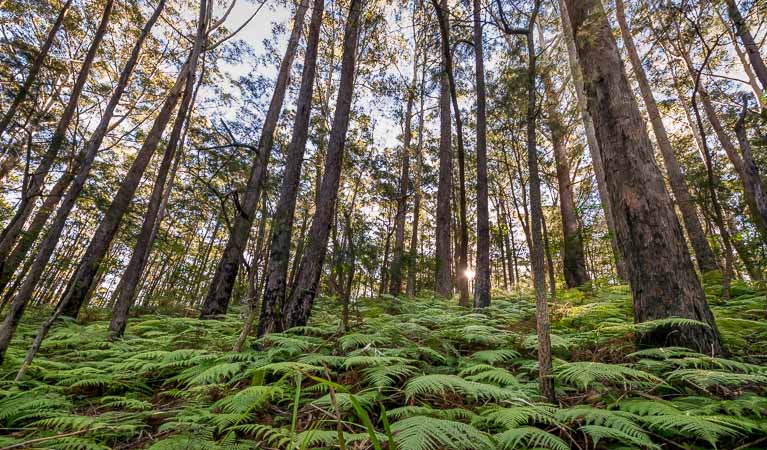 Jilliby is a natural wonderland filled with an enormous diversity of plant species and native vegetation. Wandering through, you'll discover tall moist eucalypt forests flourishing with mountain blue gum and blue-leaved stringybark. There are also drier forest areas that will enchant you with forest oak, Sydney peppermint, and broad-leaved white mahogany. Pockets of paperbark palm forests, and warm-temperate as well as subtropical rainforest occur in sheltered gullies and creeklines.
Muirs lookout

Muirs lookout at Jilliby State Conservation Area displays amazing scenic views from the Watagan Range overlooking neighbouring townships.
Aboriginal sites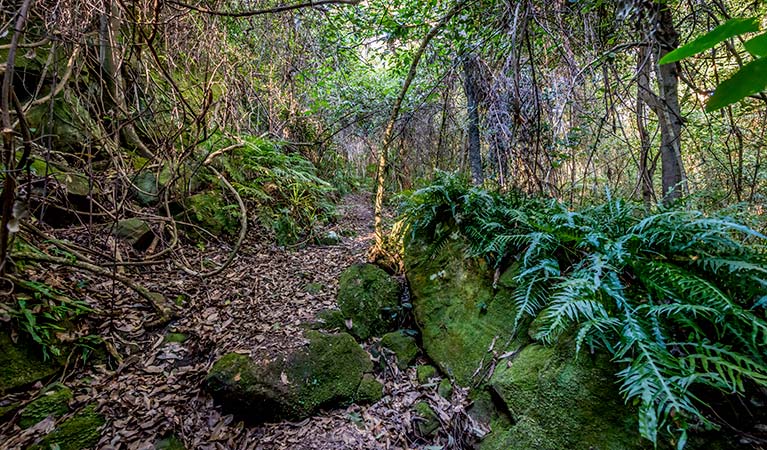 Jilliby is an important cultural and historical area for Aboriginal people. There are more than 40 recorded Aboriginal sites in Jilliby, and the adjacent Watagans National Park also includes art sites, axe-grinding grooves and open campsites. Awabakal and Darkinjung People were the original inhabitants of Watagan Range, which once provided a rich range of food sources, including plant foods such as fruit, acacia, grass seeds and nectar. Fish and freshwater shellfish were fished from the rivers, and local wallabies, kangaroos, possums, lizards and even insects were all part of the local diet.
A history of booming trade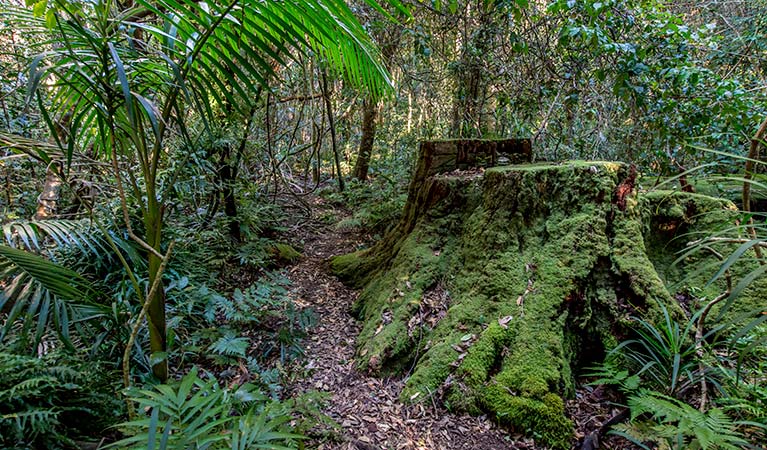 The mountainous ranges and heavily timbered gullies of Watagan Range were a physical barrier to exploration and development. Jilliby was on the western side of Tuggerah Lakes and Lake Munmorah as the colony of Sydney began to expand. These ranges soon were exploited to provide valuable, marketable timber using nearby waterways for transport. Government licences were issued to a small number of sawyers to cut red cedar in the ranges west of Tuggerah and Lake Macquarie. The early colonial cedar trade saw most of the cedar shipped off to England to supply an insatiable market for fine softwoods. Hardwood fed a building boom from the 1860s and provided sleepers for the northern railway line.
Education resources (1)
Naturescapes e‑newsletter