Budawang National Park
Learn more
Learn more about why this park is special
Budawang National Park is a special place. Here are just some of the reasons why:
Volcanic foundations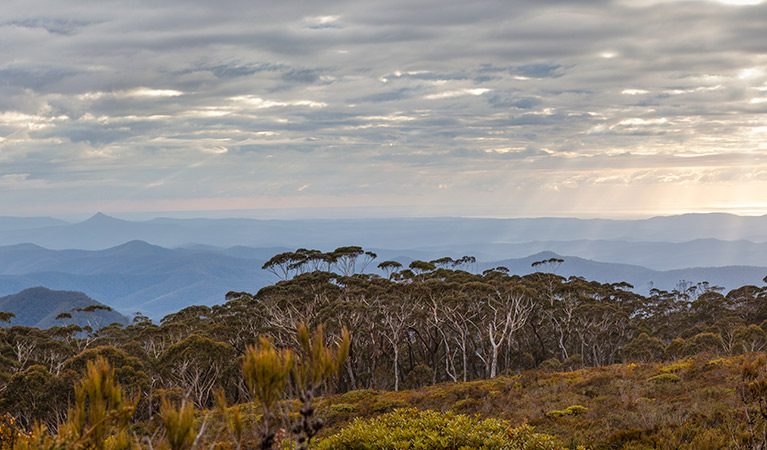 Southern Budawang Range is formed on Devonian sediments that were uplifted to form the Budawang Synclinorium. Volcanic rock on the slopes slowly transforms into fertile soil that supports the varied ecosystems of tall moist forest and rainforest. The altitude range in the park is more than 800 metres, though two peaks in the park - Mount Budawang and Currockbilly Mountain - rise to over 1,100m above sea level.
Mount Budawang trail

A challenging yet rewarding walk, cutting through several environments; from grassy woodland to montane forest, and finishing at the summit for scenic views.
Old stock routes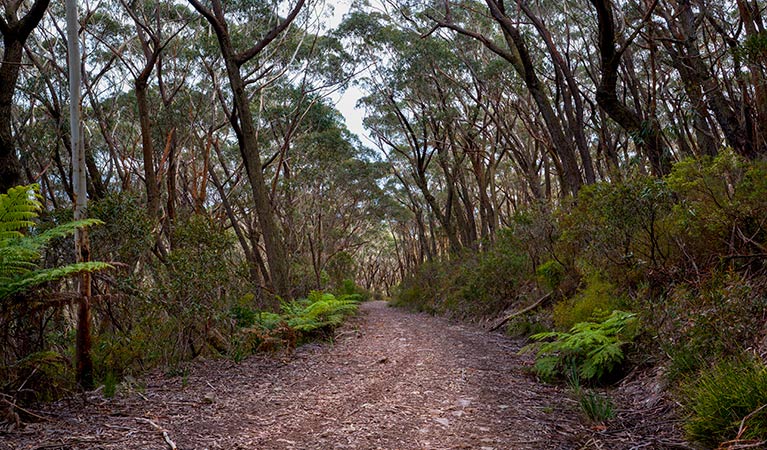 Once European settlers arrived, early exploration of the area concentrated on finding routes across the rugged escarpment country to link the tablelands and coast. Many of the ancient Aboriginal pathways became an important part of the early bridle trail network used for movement of stock. One of these was Wog Wog track, which was used to move cattle from Braidwood to the coast.
A natural haven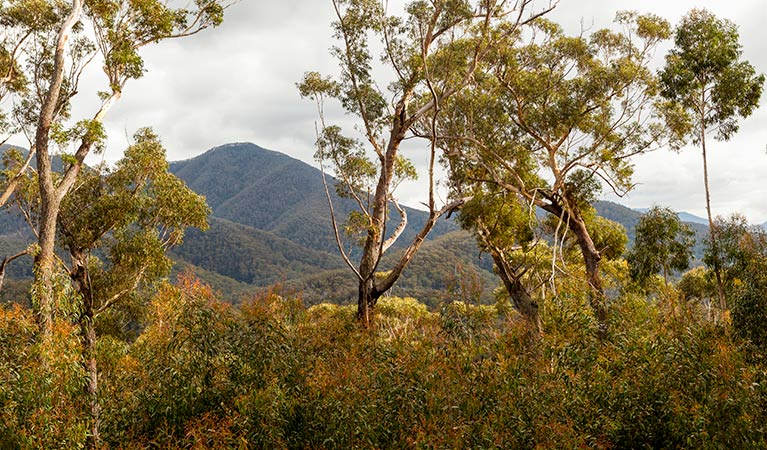 Budawang supports a wide variety of trees and plants, so budding naturalists will find much of interest here. The eastern slopes of the range contain tall eucalypt forests, temperate rainforest, and several threatened species. There are Budawang ash and pinkwoods as well. Higher up, on the summits of Mount Budawang and Currockbilly Mountain, visitors can see the endemic species of Budawang wallaby grass - it doesn't grow anywhere else in the world.
Long Gully picnic area

Long Gully picnic area is a comfortable spot to settle down for the day beside scenic Yadboro River, with nearby swimming and day walks for the experienced hiker.
Education resources (1)
Naturescapes e‑newsletter