Norfolk Falls walk
Coolah Tops National Park
Learn more
Learn more about why this park is special
Norfolk Falls walk is in Coolah Tops National Park. Here are just some of the reasons why this park is special:
Get active in the bush
Pack your hiking boots and your mountain bike and be ready to get active in the bush at Coolah Tops. There are plenty of great walking tracks and trails to experience the bush on your bike. Make your way to lookouts like Shepherd's Peak or Breeza lookout for spectacular views to the north over the Liverpool Plains and the sheer escarpment. You'll also find several waterfalls along the escarpment where the creeks plunge over the plateau edge.
Wildlife haven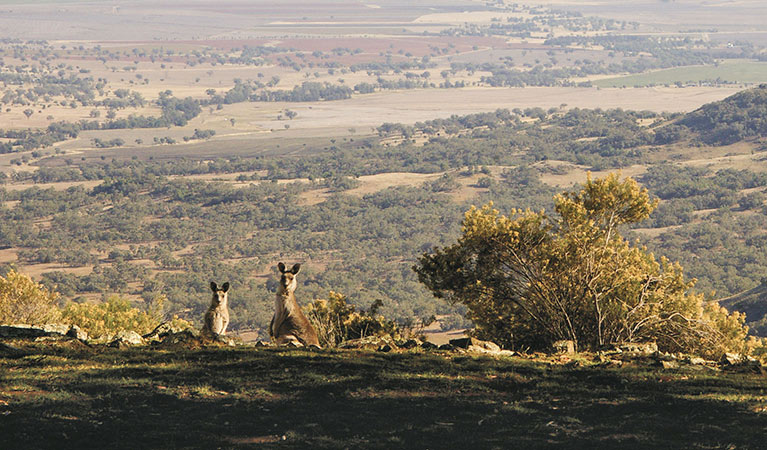 Looking out across the beautiful landscape of Coolah Tops National Park, it's obvious why you'll find so much wildlife here. Wander quietly along one of the walking tracks and you'll probably have a close encounter with red-necked wallabies and eastern grey kangaroos. You might also find a wombat waddling through the campground. Coolah Tops has some of the highest population densities of greater gliders in Australia. At night, keep your torch handy to see greater gliders, ring-tailed possums and possibly feather-tailed gliders or a sugar glider in the nearby trees.
Education resources (1)
Naturescapes e‑newsletter