Tyagarah Nature Reserve picnic area
Tyagarah Nature Reserve
Learn more
Learn more about why this park is special
Tyagarah Nature Reserve picnic area is in Tyagarah Nature Reserve. Here are just some of the reasons why this park is special:
Colourful wildlife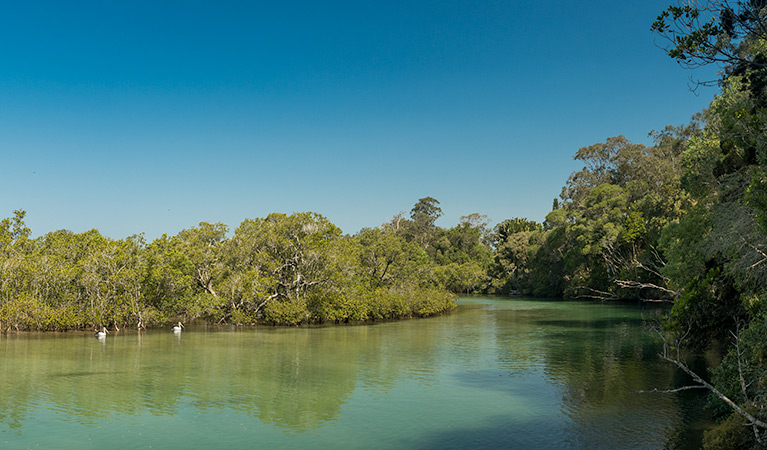 Among the diverse wildlife you may encounter here are Australian bush turkeys wandering the nearby tracks in search of food. Ospreys, brahminy kits and majestic white-bellied sea eagles patrol the coast, sometimes swooping dramatically to snatch food from the sea. Pied oystercatchers, with their distinctive long red beaks, may be seen searching for pippis along the beach. If you're especially lucky, you may even come across a wallaby grazing beside the track that runs from Grays Lane to Brunswick Heads. Threatened species recorded in the reserve include the long-nosed potoroo, wallum froglet, and the Mitchells Rainforest snail.
Generations of Aboriginal history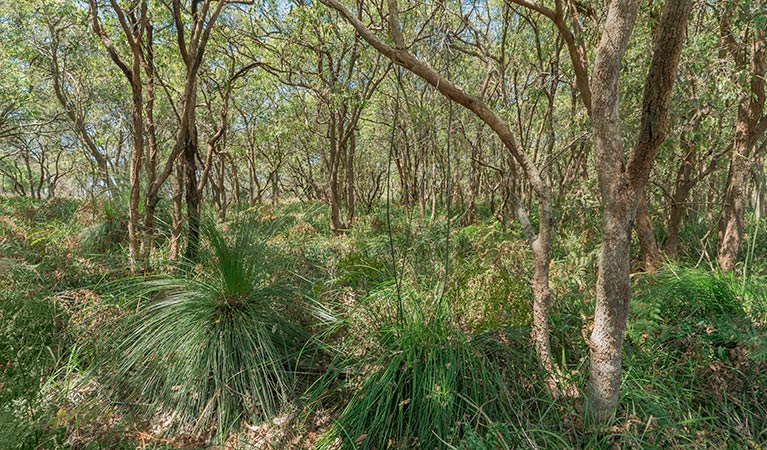 The reserve falls within the Bundjalung nation and is of importance to the local Arakwal people who have affiliations and connections to the reserve and surrounds. The abundant resources of the reserve have been used by generations of Bundjalung people, who are the original custodians of northern coastal areas of NSW.
Unique, endangered ecology
The reserve protects six endangered ecological communities in the north coast bioregion: coastal saltmarsh; swamp sclerophyll forest; littoral rainforest; lowland rainforest on floodplain; subtropical coastal floodplain forest; and swamp oak floodplain forest. A huge total of 33 threatened plant species are known, or likely to occur, within the reserve such as stinking crypotocarya, red lilly pilly and green-leaved rose walnut.
Tyagarah Nature Reserve picnic area

Relax at this lovely picnic area next to Tyagarah Nature Reserve. Wander the nearby bush tracks, or head to the beach for swimming, sunbathing or fishing.
Education resources (1)
Naturescapes e‑newsletter