Perch Hole picnic area
Lake Innes Nature Reserve
Learn more
Learn more about why this park is special
Perch Hole picnic area is in Lake Innes Nature Reserve. Here are just some of the reasons why this park is special:
Early settlement history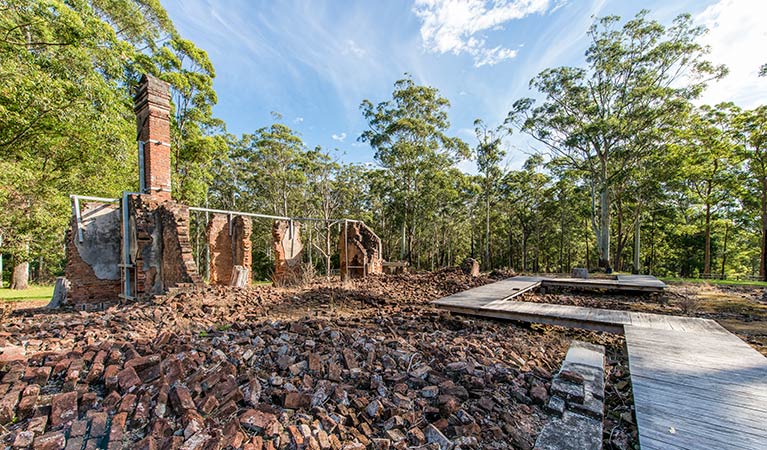 Lake Innes Ruins is the remains of the elaborate estate built in the 1830s-40s by convicts and free labour for Major Archibald Clunes Innes, an entrepreneur and important figure in the settlement of Port Macquarie. Innes was convinced that Port Macquarie would become the main gateway to the coastal area around the Hastings River and to nearby New England, so the extensive complex was an ambitious creation by one of the most influential of the early European settlers in the area. Sadly, the Depression of the 1840s brought Innes to near insolvency, prompting the family to leave the estate by the 1850's and move to Newcastle where Archibald Innes was appointed Magistrate. Today, its ruins serve as an educational reminder of the area's early settlement history, and are a testimony to the ambition and tenacity of the early settlers.
Fascinating wildlife and bird life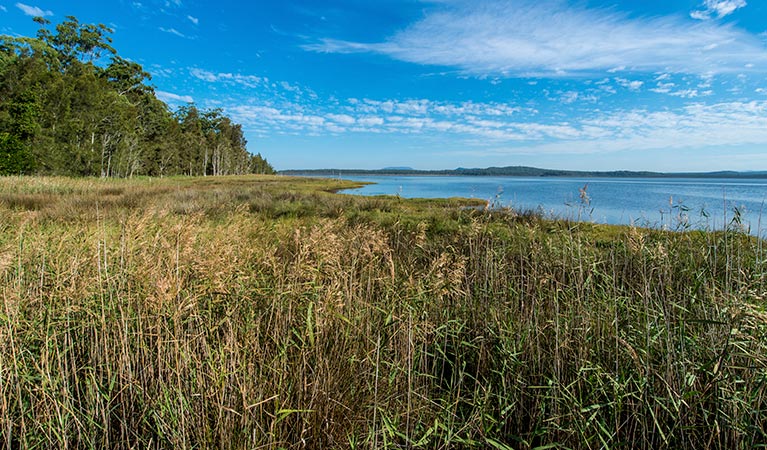 Numerous local birds and wildlife call the reserve home. On your visit to the park, you're likely to spot, koalas, kangaroos, possums and gliders, as well as various reptiles and amphibians. Among the birds you might spot on or around the lake are ospreys, ducks and black swans, so be sure to have your binoculars handy for a spot of bird watching. The reserve also contains extensive wetlands, including the Innes Swamp, which supports a number of sedges and rushes. On the edges of Lake Innes lie swaths of endangered salt marsh and on the eastern edge of the reserve, you can see the Christmas Bell Plains - a mosaic of coastal heath and swamp that are gorgeous when in bloom in summertime.
Googik Heritage walking track

Enjoy walking, hiking or cycling along Googik Heritage walking track in Lake Innes Nature Reserve while taking in some of the great sights of Port Macquarie.

Perch Hole picnic area

Perch Hole picnic area, beside Lake Innes, is an idyllic spot for a family celebration, a romantic picnic, or to get away from it all and enjoy some solitude in the middle of nature.
Get active
Lake Innes Nature Reserve provides opportunities for a number of fun recreational activities both on the land and lake. Enjoy fishing, swimming and kayaking in Lake Innes via Perch Hole picnic area. Go bushwalking and bird watching on the fire trails that run along the Christmas Bell Plains. Or, take a guided tour of the historic Innes Ruins and learn about Port Macquarie's early history.
Education resources (1)
Naturescapes e‑newsletter