Little Llangothlin picnic area
Little Llangothlin Nature Reserve
Learn more
Learn more about why this park is special
Little Llangothlin picnic area is in Little Llangothlin Nature Reserve. Here are just some of the reasons why this park is special:
Bird watching paradise
With over 100 bird species recorded here, Little Llangothlin also offers excellent bird watching opportunities. It provides habitats for vulnerable and rare species such as the Australasian bittern, comb-crested jacana and blue-billed duck. The lagoon is also an important drought refuge for many water birds. If you look high above, you could see raptors like brown falcons, nankeen kestrels and white-breasted sea eagles gliding overhead. You'll also find plenty of native animals here, even rare species such as the New England bell frog. The lagoon contains many rare and restricted populations of invertebrates including the only known location of a genus of planktonic flatworms. As well as kangaroos and other land-based mammals, you'll also find water-loving reptiles, such as eastern long-necked tortoises, and water skinks.
Lagoon Circuit walking track

Easily accessible by driving from Glen Innes and Armidale, Lagoon Circuit walking track is an easy 4.8km walk, offering scenic views and excellent birdwatching along the way.

Little Llangothlin picnic area

Little Llangothlin picnic area is an ideal place for a leisurely picnic and makes for a perfect day trip from Glen Innes or Armidale.
Pastoral historic heritage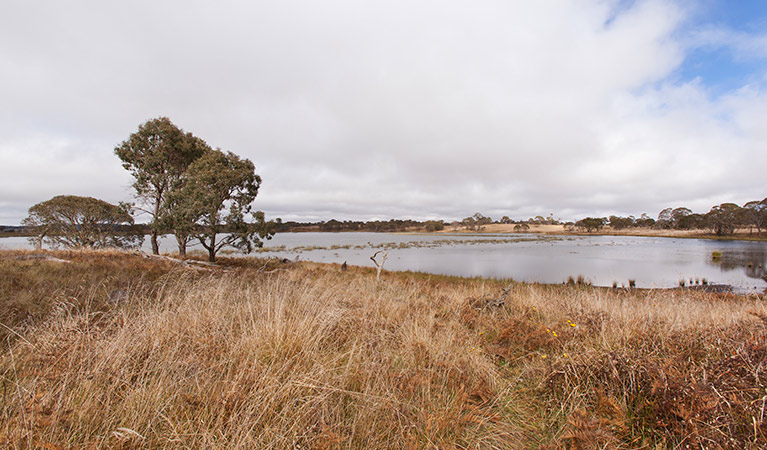 European settlers started moving into the Llangothlin district around 1840 to graze sheep and cattle, and later for wheat farming. The reserve was initially part of a large 50,000-acre sheep property, called Llangollin, but was subdivided in the 1860s for the influx of new settlers. A sluice gate and drainage ditch were used to drain the lagoon, creating additional grazing land. As you explore the reserve, you may see some of the remaining relics of its former life.
Ramsar-listed wetlands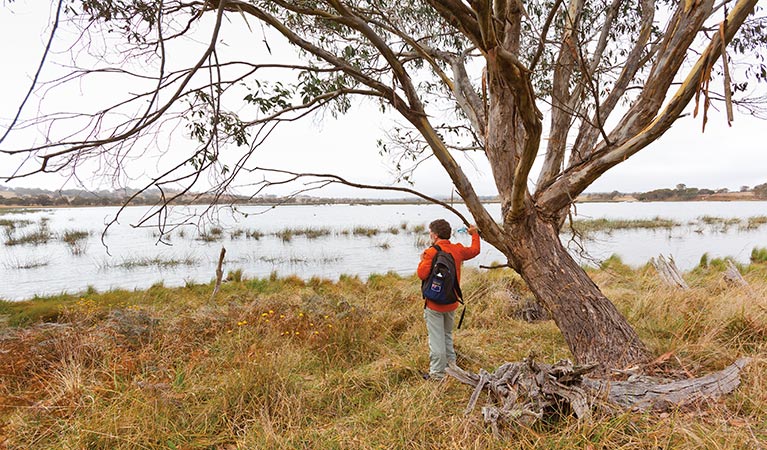 Little Llangothlin Lagoon and the surrounding wetlands are internationally-recognised by the Convention of Wetlands of International Importance, or the Ramsar Convention. This area is one of the few remaining high altitude freshwater lagoons on the New England Tableland and supports a great diversity of plant life including distinct groups of sedgeland, herbland and grassy woodlands. You'll also find tree species such as snowgum, New England peppermint and silver wattle.
Rich in Aboriginal heritage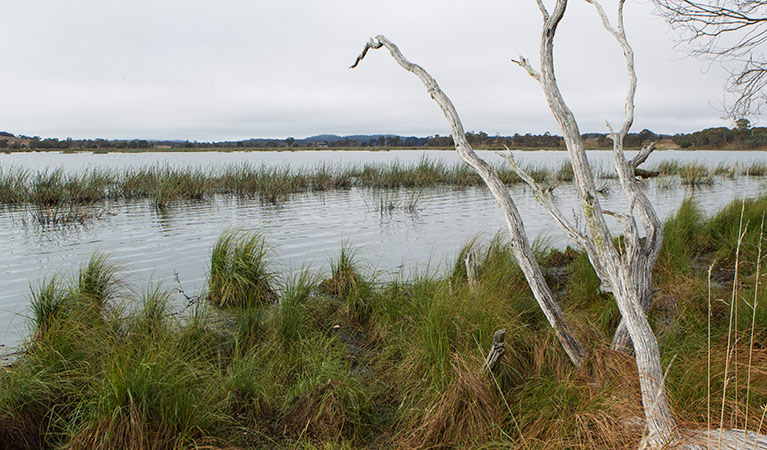 Little Llangothlin Lagoon and the surrounding wetlands were originally home to the Banbai Aboriginal people, who camped by the lagoons seasonally for their water and food resources such as waterfowl, eels, tortoises and grey kangaroos. Today, Aboriginal stories, scar trees and artefacts remind us of the significant Aboriginal heritage of this area, both past and present.
Education resources (1)
Naturescapes e‑newsletter