Wallingat Forest drive
Wallingat National Park
Learn more
Learn more about why this park is special
Wallingat Forest drive is in Wallingat National Park. Here are just some of the reasons why this park is special:
Ancient footprints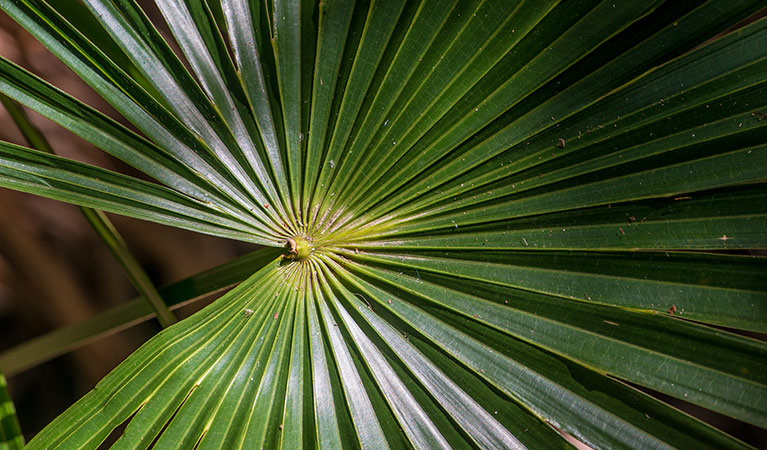 The 6,557ha of Wallingat National Park is part of the identity and spirituality, as well as a resource, for people of the Worimi nation. The Worimi People lived a traditional hunter-gatherer lifestyle and used the leaves of the cabbage palm for weaving baskets and its fibrous bark for making fishing line. They used many of the area's natural resources, including the freshwater lakes, stone outcrops, and the ocean. A central campsite was known to exist in the area now known as Coomba Park, although there are few other Aboriginal sites recorded within the park include the Bungwahl area.
Fun times
Whether you're after a relaxing time or something more adventurous, Wallingat is just the spot. Take to the gravel roads either on foot, in a car or on a bike – to explore the forests. You can swim, fish and paddle on Wallingat River. Pitch a tent in the campground and get away from it all for a few days in this naturally beautiful setting. Surrounding some of the picnic areas and campsites, you'll find magnificent stands of trees. In the southeast corner of Wallingat, there are tall, straight flooded gums, as well as stands of cabbage palms. Find both during a walk from Sugar Creek picnic area. Some rare plants such as the liana woody climber, a climbing species that bears white flowers from August to May, can also be found here.

Life among the trees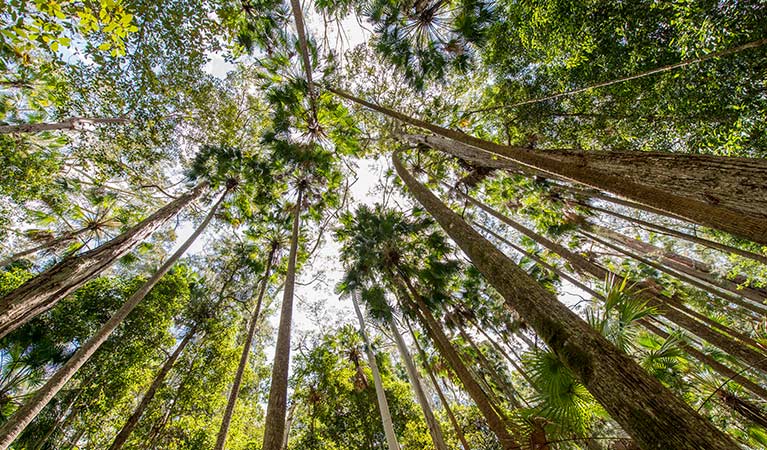 More than 200 species of birds make Wallingat National Park a home. Walking through forest as well as stands of straight flooded gums, and cabbage palms, you'll hear birds singing. Noisy friarbirds, for instance, have a distinctive 'ya-kob' call, while a 'woop, woop, woop' sound signals the presence of the wonga pigeon. You might see blue wrens flitting through the trees, as well as king parrots and glossy black cockatoos. Wallingat is also a popular spot for the satin bowerbird – the males are black and shiny, the females are a plainer brown. They both, however, have startling lilac eyes.
Education resources (1)
Naturescapes e‑newsletter