Macquarie Nature Reserve
Learn more
Learn more about why this park is special
Macquarie Nature Reserve is a special place. Here are just some of the reasons why:
Visit historic Roto House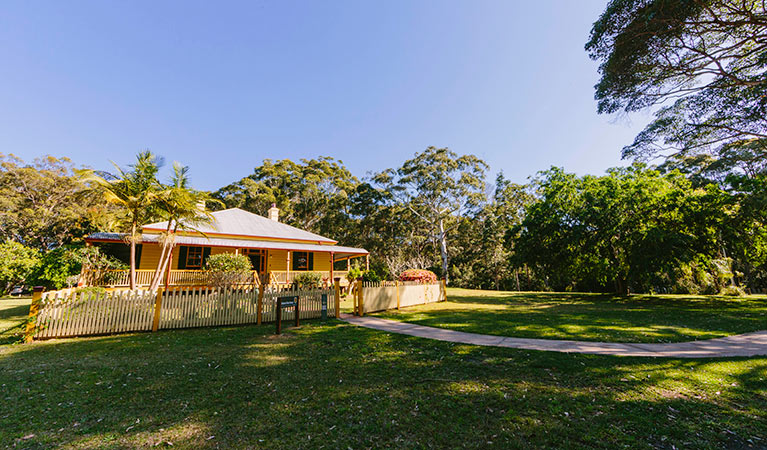 The distinctive feature of Macquarie Nature Reserve is the lovingly preserved Roto House, a rare surviving example of a late Victorian country house. Built for surveyor John Flynn in 1891, the house was occupied by his family right up until 1979 and was restored by the NSW National Parks & Wildlife Service in the early 1980s. Walk around the rooms imagining life for the area's settlers before enjoying a picnic in the pretty grounds.
Meet the local wildlife
Surrounding Roto House and the Koala Hospital is open woodland with grassed areas, and you'll find heritage plantings dotted around the grounds. These are the remains of an orchard, vineyard, garden and exotic plantings. Look out for the large old magnolia, and its springtime fragrant white flowers, the size of a dinner dish. A gnarly mulberry bush can be seen at the southern end of the house, and large Norfolk and Bunyah pines are to the north of the house, where the Flynn family once had garden parties and played tennis with their guests. The reserve is part of a major habitat corridor for the koala and other animals native to the Port Macquarie region. Since 1975, the Koala Hospital has provided a shelter for koalas and is one of the leading koala recovery and rehabilitation centres in Australia. Other threatened species in the reserve are the barred cuckoo-shrike, square-tailed kite, grey-headed flying fox and glossy black cockatoo.
Explore diverse habitats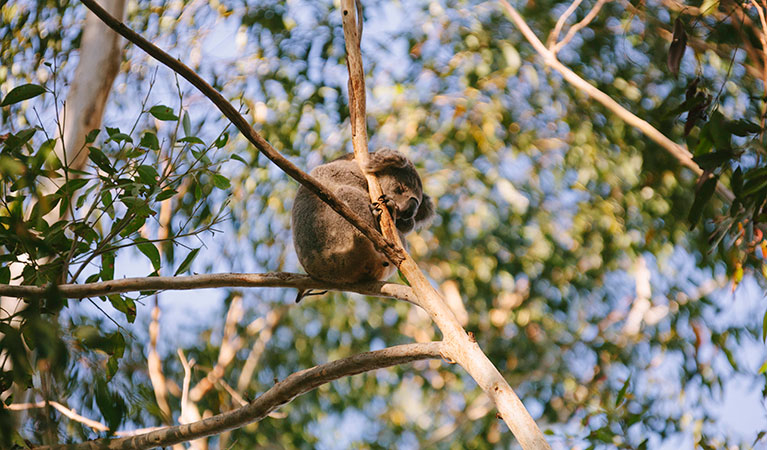 Amid the urban landscape of the seaside town of Port Macquarie, the reserve and historic site protect a significant area of diverse vegetation, including rainforest, sclerophyll woodland, swamp vegetation and coastal banksia.

Education resources (1)
Naturescapes e‑newsletter