Great North walk – Palm Grove Nature Reserve
Palm Grove Nature Reserve
Learn more
Learn more about why this park is special
Great North walk – Palm Grove Nature Reserve is in Palm Grove Nature Reserve. Here are just some of the reasons why this park is special:
A prized conservation area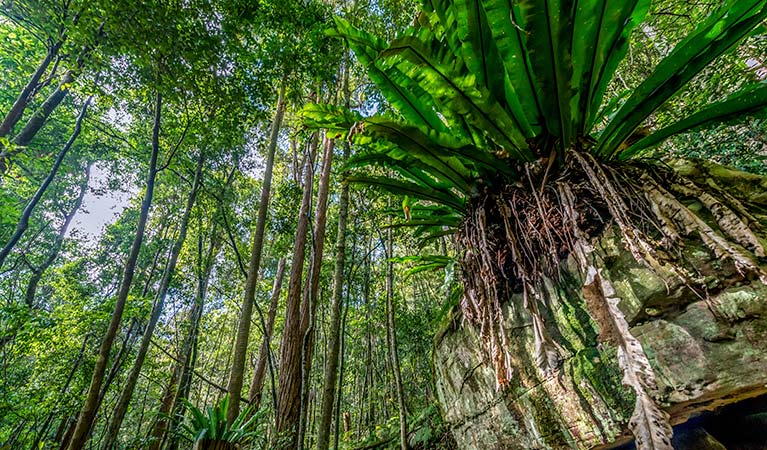 Palm Grove Nature Reserve has been recognised by local conservationists as an area of great wilderness significance worth acknowledging and protecting. Its unique plants include remnants of ancient rainforest communities, including the threatened magenta lilly pilly and bristly shield fern. The reserve's ridges and slopes support six woodland and forest communities, which are dominated by species that have adapted to the Hawkesbury sandstone surrounds. Wander amongst red cedars, bangalows, palms and brackens. In the spring, keep your eyes open for the lovely creamy flowers of the angophoras and turpentines and the various beautiful native orchids.
A rich history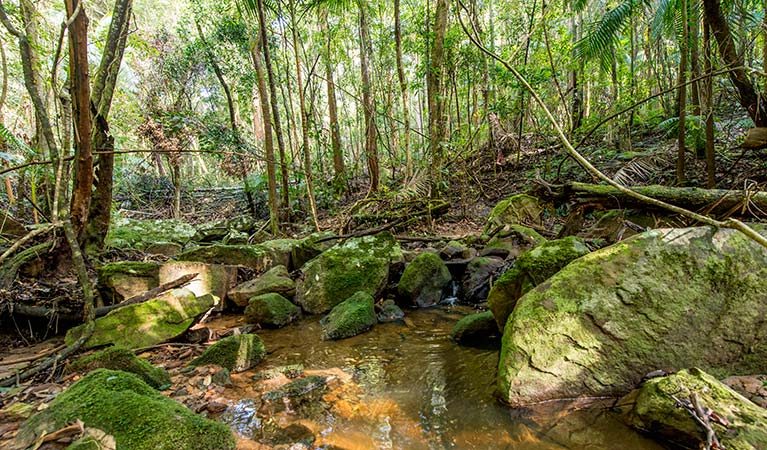 The Ourimbah Creek area was a booming area of industry for early European settlers, dating all the way back to the 1820s. Prior to the reserve being gazetted, highly priced red cedar, turpentine and other eucalypt species were harvested for use in the construction of homes, railway sleepers and mine props.
Aboriginal occupation
Throughout the reserve, you'll find evidence of early Aboriginal occupation. Among them, Aboriginal axe-grinding grooves in sandstone outcrops and shelters that have managed to withstand the test of time in Palm Grove Nature Reserve.
Beautiful birds and fantastic frogs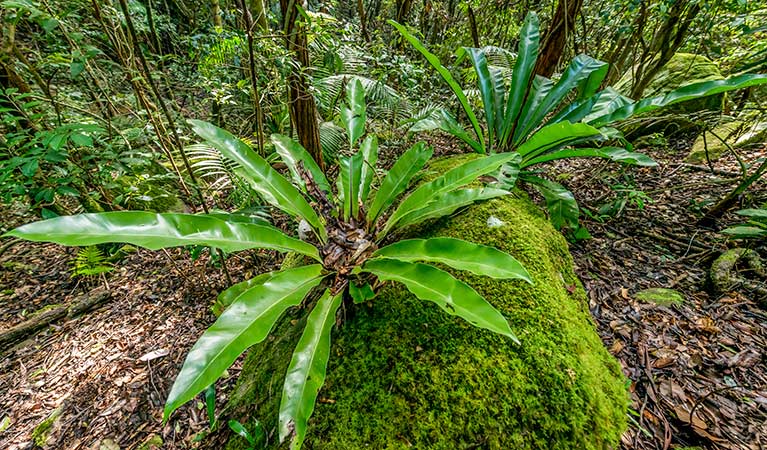 Frog enthusiasts love the reserve for the opportunity to spot many colourful and unusual species including colourful red-eyed green tree frogs and rocky river frogs. Those who enjoy birdwatching are in for a treat here too, as over 80 birds have been recorded in the area, including five listed as threatened species. Among them, masked and powerful owls, glossy black and gang gang cockatoos.
Education resources (1)
Naturescapes e‑newsletter