Cedar Park picnic area
Ngambaa Nature Reserve
Learn more
Learn more about why this park is special
Cedar Park picnic area is in Ngambaa Nature Reserve. Here are just some of the reasons why this park is special:
Rich Aboriginal culture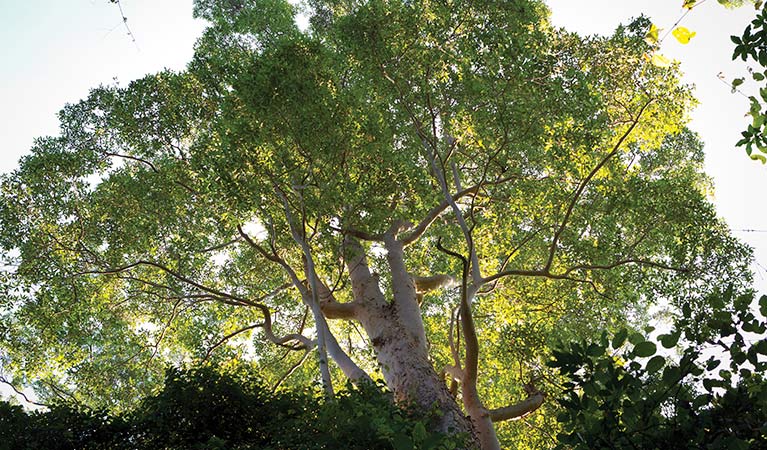 Local Aboriginal People have a significant cultural connection to sites in and around Nambucca Valley, and several parks and reserves have been named in recognition of this vital heritage. Ngambaa (pronounced 'num-bar'), means 'tribe that lived between nations', and is located on the boundary between the Gumbaynggirr and Dunghutti language groups. Historically, Aboriginal People found sustenance in the area and used it for ritual purposes; it continues to play an important role in the communities today. 'Our Aboriginal cultural heritage is alive and strong', say Gumbaynggirr Aboriginal Elders.
Rolling coastal rainforest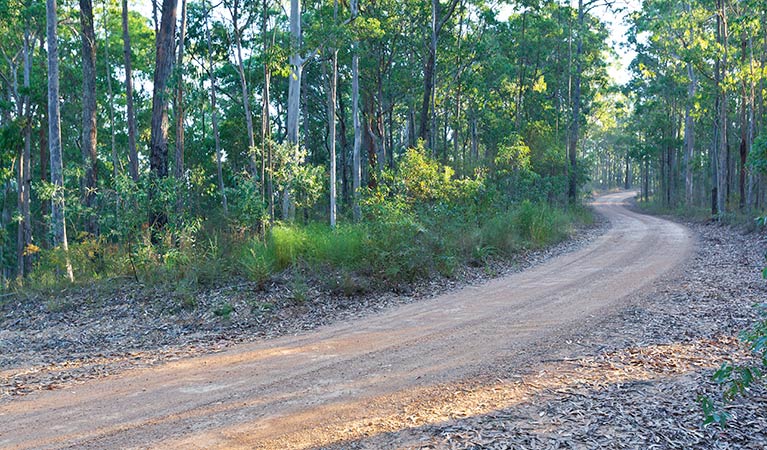 Ngambaa's coastal foothills include large areas of old-growth grey gum and spotted gum forest of significant conservation value. Not only does it have one of the highest ironbark diversities on record, it also provides forest connectivity from the coast to the hinterland to the escarpment. This is crucial for local wildlife.
Some powerful residents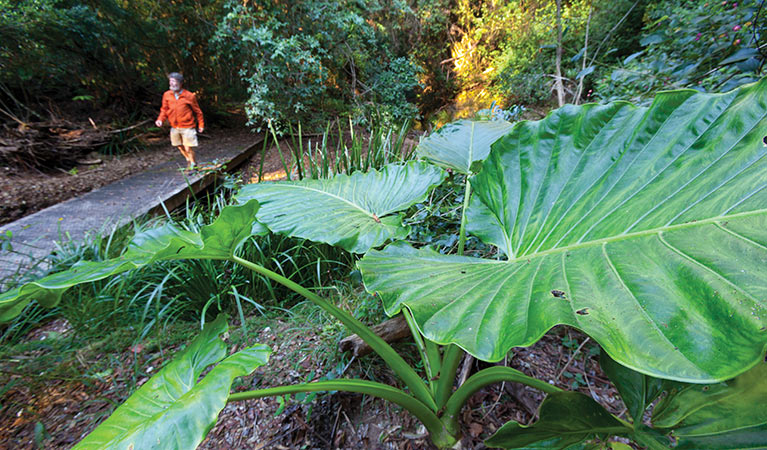 One example is the powerful owl, Australia's largest owl and an elusive predator. Ngambaa offers crucial habitat for these birds - they can survive only where large areas of forest provide nest sites and an extensive hunting range filled with possums and gliders. One breeding pair can command up to 1,000ha, which makes them very difficult to spot. Nevertheless, bring your camera just in case.
Cedar Park picnic area

Cedar Park picnic area offers an ideal base for exploring Ngambaa Nature Reserve, with picnic facilities and a walking track close to Kempsey.
Education resources (1)
Naturescapes e‑newsletter