Bird Tree picnic area
Middle Brother National Park
Learn more
Learn more about why this park is special
Bird Tree picnic area is in Middle Brother National Park. Here are just some of the reasons why this park is special:
A history of timber harvesting
The Three Brothers Mountains have also become a symbol of shared heritage between Aboriginal people and European settlers. Without knowing it, Captain Cook gave the mountains the same name when he passed through the area hundreds of years ago. More recently, Middle Brother Mountain has a long history of timber harvesting, which links it with nearby towns in the Camden Haven area like Johns River, Batar and Kew. Thankfully, the timber harvesters did not take all of the area's natural treasures, which you can see during a visit to Bird Tree picnic area.
Aboriginal influence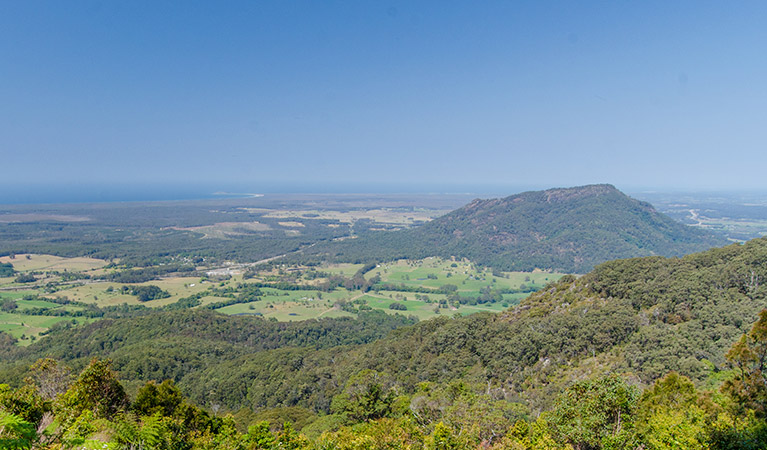 Middle Brother has significant cultural importance to the local Birpai people, the traditional owners of this land. Middle Brother Mountain is part of Aboriginal legend and is connected, through story, to North Brother Mountain in nearby Dooragan National Park. The influence of Aboriginal culture is so large here that Benaroon, the enormous tree that draws many visitors every year, is actually named after the local word for 'blackbutt'.
Plantlife great and small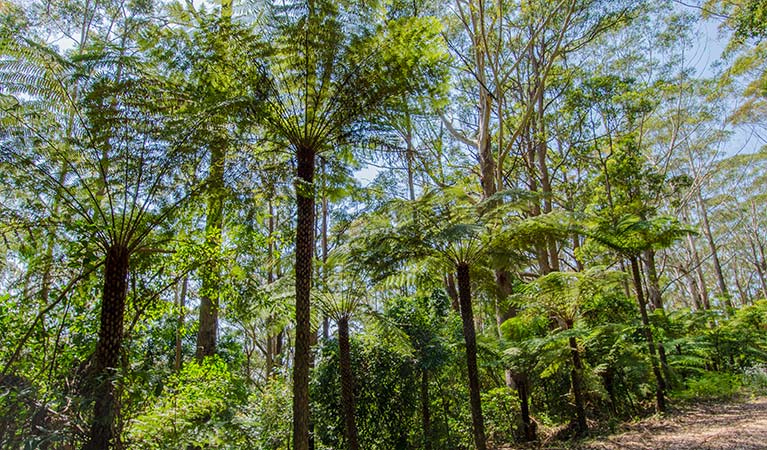 Middle Brother National Park features two of the largest living blackbutt trees in the state, Bird Tree and Benaroon. But it also plays host to acacia courti, a species of wattle found only in the area of the Three Brothers Mountains. Visit the park in late spring to see the wattle in full bloom.
Bird Tree picnic area

Bird Tree picnic area offers access to some of the largest blackbutt trees in NSW, with a short trail perfect for walking with children and plenty of places to picnic.
Education resources (1)
Naturescapes e‑newsletter