Wollondilly lookout
Nattai National Park
Learn more
Learn more about why this park is special
Wollondilly lookout is in Nattai National Park. Here are just some of the reasons why this park is special:
Dharawal and Gundangarra territory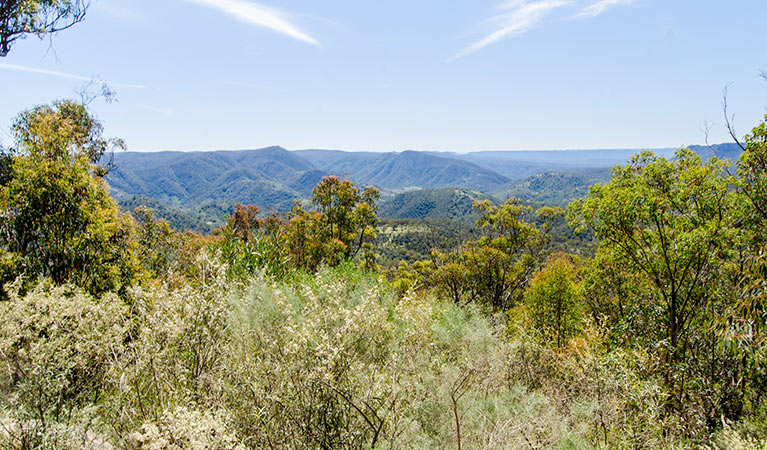 The Nattai area is the traditional territory of the Dharawal and Gundangarra Aboriginal peoples. The Wollondilly and Burragorang valleys historically form a transition zone between the two. The land and waterways, and the plants and animals that live in them, feature in all facets of Aboriginal culture, including recreational, ceremonial, spiritual, and as a main source of food and medicine. They are closely associated with the dreaming stories and cultural learning that are still passed on to this day.
See the forest through the trees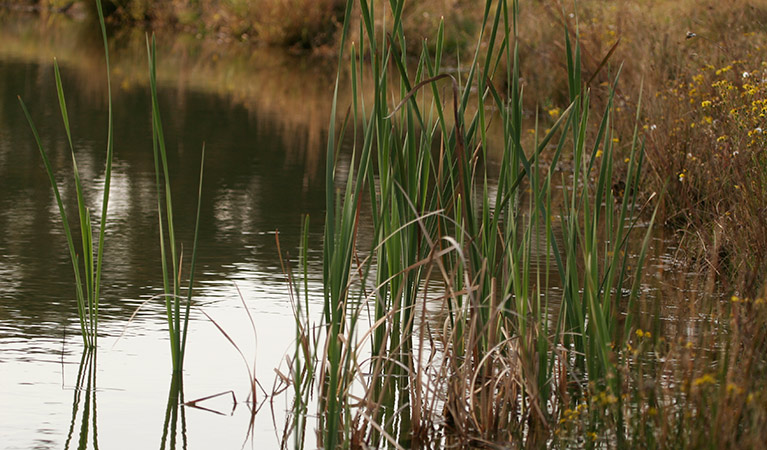 Nattai is a wonderful place to revel in the beauty of Australian land, thanks to its incredible range of environments, from exposed sandstone plateau tops to wild rainforest and sheltered gorges. Stroll among eucalyptus trees, pockets of blue-leaved stringybark forest and, on the Nattai River, majestic stands of Nattai Sandstone River peppermint forest. In the northern part of the park, you'll find communities of red bloodwood, Sydney blackbutt, red ironbark, scribbly gum, Sydney peppermint, and smooth-barked apple trees. The incredible range of wildlife you can encounter in Nattai National Park will thrill animal-lovers. A huge variety of remote habitats support up to nine species of frogs, 160 species of birds, and 19 species of reptiles; not to mention, wallaroos, emus, swamp wallabies, grey kangaroos, dingoes, wombats, echidnas, forest microbats, gliders, and wallaroos. Among the threatened species you may see are brush-tailed rock wallabies, long-nosed potoroos, tiger quolls, powerful owls, and glossy black cockatoos.
Couridjah Corridor walk

Couridjah Corridor walk is a 14km return walk that takes in both Thirlmere Lakes National Park and Nattai National Park. Great for hiking, bushwalking and birdwatching.

Wollondilly lookout

The scenic Wollondilly lookout gazes out across the eucalypt forests, sandstone cliffs and mountain ranges of Nattai National Park.
Wilderness adventures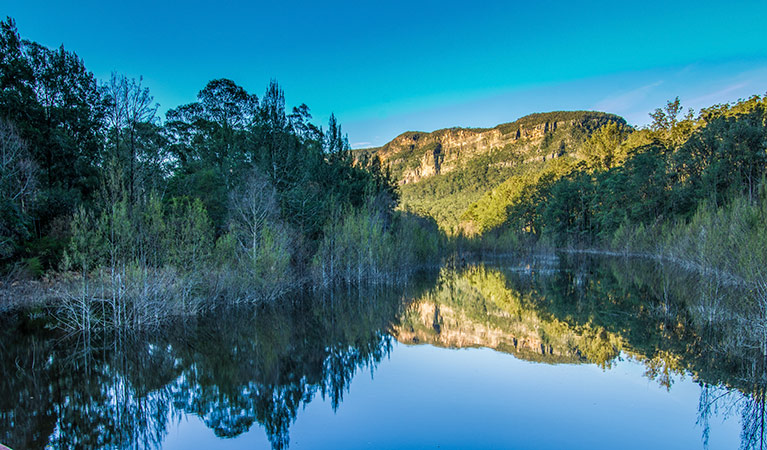 For the adventurous hiker, Nattai is a wilderness paradise offering rugged walking experiences rarely found so close to major cities and towns. There are several long hikes that will suit well-equipped nature lovers. Choose between a number of routes, all of them featuring incredible scenery among the sandstone cliffs, rainforest and woodlands, including Couridjah Corridor walk, Mount Jellore, Starlight's trail, or the Nattai River trail.
Starlights trail

Starlights trail is a scenic bushwalk, suited to experienced hikers, which forms part the Greater Blue Mountains trail network between Mittagong and Katoomba.
Education resources (1)
Naturescapes e‑newsletter