Kosekai lookout
Dunggir National Park
Learn more
Learn more about why this park is special
Kosekai lookout is in Dunggir National Park. Here are just some of the reasons why this park is special:
Endangered animals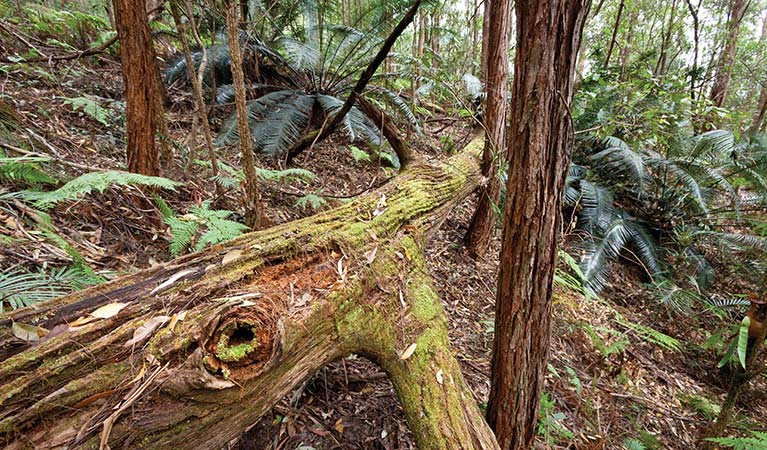 The steep, often inaccessible terrain means many of the animals that call Dunggir National Park home are difficult to see. But there are a whole range of birds, mammals, reptiles and amphibians, and the park features at least twelves species that are threatened or endangered, including the koala, powerful owl, spaghnum frog, and parma wallaby. Keep your eyes open in case you get lucky, and bring a pair of binoculars for superb birdwatching. You're sure to hear lyrebirds and the wompoo fruit-dove as you travel through the varied forest communities and terrain elevations.
Kosekai lookout

Kosekai lookout offers a scenic lookout over the expansive Nambucca Valley all the way to the coast, with picnic tables and good opportunities for birdwatching.
Rich in Aboriginal culture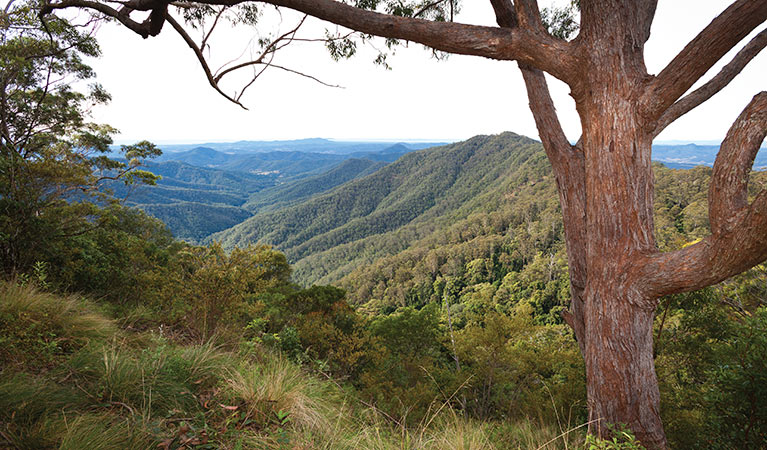 Dunggir National Park lies within the territory of the Gumbaynggir People - a territory extending from Grafton all the way south to Nambucca River. The park is named in respect to their Traditional Owners, and Gumbaynggir People continue to visit the area today for bush foods and medicines. Many features of the land and waterways, as well as local plants and animals, contribute to a rich heritage of dreaming stories and cultural learning that is passed down through generations. Bowra Sugarloaf, for example, the highest peak in the park, holds considerable spiritual significance. The NSW National Parks & Wildlife Service works with local Aboriginal communities to protect this heritage for the future.
Education resources (1)
Naturescapes e‑newsletter