Dthinna Dthinnawan horse riding trails
Country NSW
Learn more
Learn more about why this park is special
Dthinna Dthinnawan horse riding trails is in Dthinna Dthinnawan National Park. Here are just some of the reasons why this park is special:
Aboriginal cultural heritage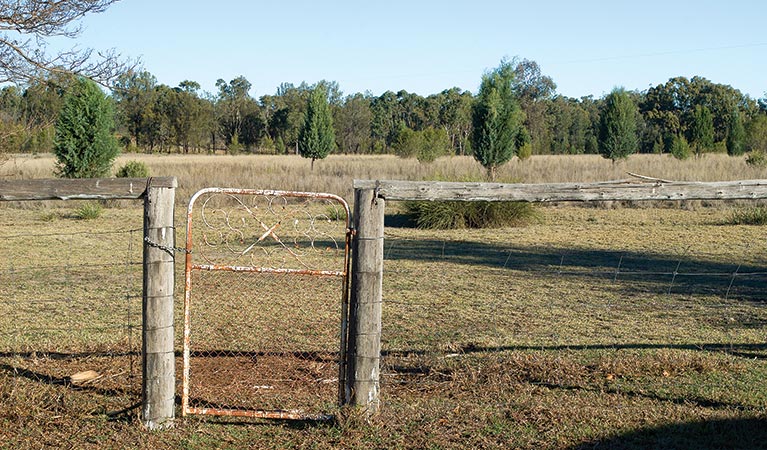 Dthinna Dthinnawan (pronounced Dinna Dinna-wah) means 'place for emu footprint.' The park contains a wide range of Aboriginal sites that provide evidence of traditional early Aboriginal culture and use. The area had abundant food and materials and provided year-round resources for the Gamilroi people.
Encounter endangered animals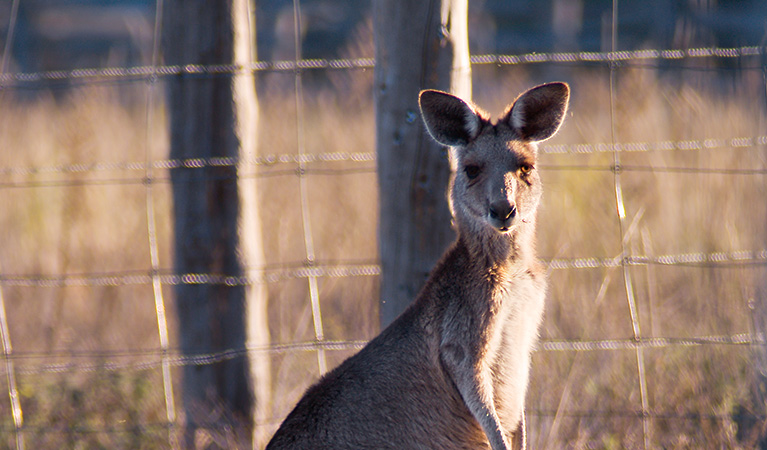 A number of threatened species have been sighted here, including the black-striped wallaby, zig-zag velvet gecko, squatter pigeon and delicate mouse. Not to mention, koalas, squirrel gliders and glossy black cockatoos. The park is one of the best areas for long-term conservation of a number of threatened bat species that make their home there. These include the eastern free-tail bat, little pied bat, greater long-eared bat, yellow-bellied sheathtail-bat, and the hairy-nosed mormopterus.
Wild and varied native plant life
Eleven vegetation communities have been identified here, two of which are endangered – the carabeen and grassy white box woodlands. Much of the reserve is dominated by towering black cypress, white cypress, smoothed barked apple and dirty gum trees. In addition to these, the Yelarbon Spinifex community here has been recommended for listing as an endangered community.
Education resources (1)
Naturescapes e‑newsletter