Private Town campground
Yerranderie Regional Park
Learn more
Learn more about why this park is special
Private Town campground is in Yerranderie Regional Park. Here are just some of the reasons why this park is special:
Mining heritage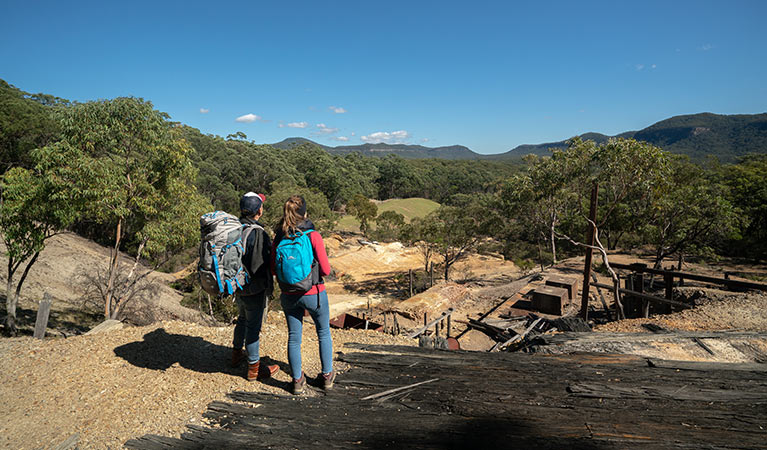 Yerranderie township has retained much evidence of its history as a mining settlement of the early 20th century through its various remains, sites, mines, architecture and ruins. These, in combination with remnant exotic plantings, road systems and subdivision patterns, bring its early settlement to life for visitors. Yerranderie appears to be the only 20th century mining site to be preserved quasi-intact in all of eastern NSW and is an exceptionally well-preserved archaeological site. The township has been lovingly preserved to reflect its history, but the land itself has not seen much subsequent development due to its isolation. An unusually rich assemblage of mining equipment can still be viewed in the mines, and the township has a varied selection of sites, remains, ruins and buildings.
Dramatic natural environment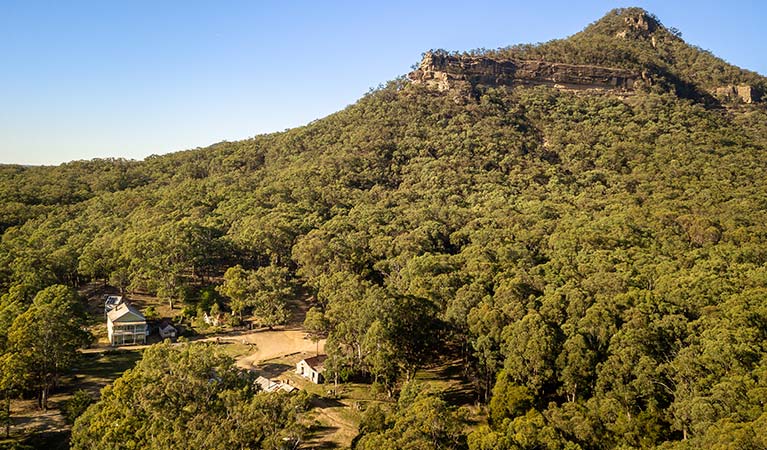 Yerranderie lies at the centre of a broad visual catchment surrounded by sandstone escarpments and indigenous bushland. The combination of this spectacular natural setting, strong sense of isolation, and the remnants of mining and settlement activity of the past all contribute to give the township a powerful identity and sense of place.
Education resources (1)
Naturescapes e‑newsletter