Plateau Beech campground
Werrikimbe National Park
Learn more
Learn more about why this park is special
Plateau Beech campground is in Werrikimbe National Park. Here are just some of the reasons why this park is special:
Abundant landscapes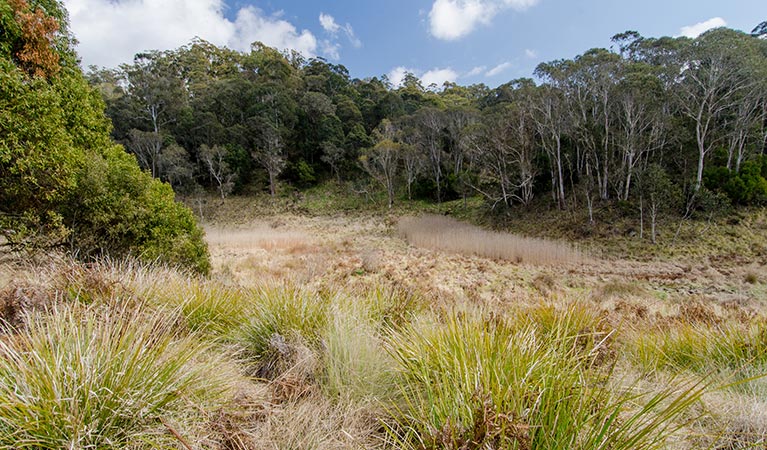 You'll find three different rainforest types; cool temperate, warm temperate and subtropical. The park also contains significant endangered ecological communities, like at Bishops Swamp and Racecourse Swamp. Head to Mooraback campground to see the snow gum woodland that is slowly regenerating from over 100 years of grazing.
Thousands of species
There are close to 1,000 plant species found in Werrikimbe, including nearly 30 that are listed as rare or threatened. The diverse landscapes of Werrikimbe are home to a wide range of wildlife including around 52 species of mammals, over 120 bird species and 48 species of reptiles and amphibians. You'll see bandicoots, eastern grey kangaroos and wallabies including the rare parma wallaby, sometimes seen around Brushy Mountain. You'll also find a range of forest birds such as eastern yellow robins, scarlet robins, grey and rufous fantails. If you're lucky, you might spot rare species such as the olive whistler, rufous scrub-bird and sooty owl.
Traditional lands of the Dungutti People
When you're exploring the beautiful mountains, rivers and bushlands of Werrikimbe National Park, you're on the traditional lands of the Dungutti Aboriginal People. Aboriginal groups continue to have an active role in the management of the park. There are a number of important sites in the park that show that Dungutti people are the original inhabitants of this land, including several stone arrangements and surface deposits of stone artefacts.
World Heritage wonder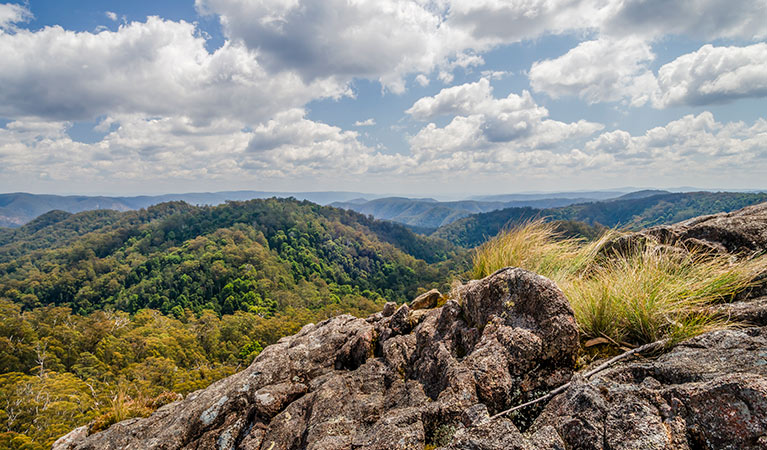 The rainforests in Werrikimbe National Park are part of the Gondwana Rainforests of Australia World Heritage Area; the most extensive strip of diverse rainforest anywhere on earth. This World Heritage Area is a direct window into the past and the future, providing a link to the ancient pre-human world and an irreplaceable record of life on our planet. Explore the rainforest on one of the park's many walking tracks, like King Fern walking track from Plateau Beech campground. Discover ancient Antarctic beech trees and listen for the lyrebird whose mimicking calls ring out through the rainforest.
Carabeen walk

Discover World Heritage Gondwana Rainforest on Carabeen walk, in Werrikimbe National Park. This short, family-friendly walk loops past majestic yellow carabeen trees, near Walcha.
Education resources (1)
Naturescapes e‑newsletter