Lemon Tree Flat campground
Kwiambal National Park
Learn more
Learn more about why this park is special
Lemon Tree Flat campground is in Kwiambal National Park. Here are just some of the reasons why this park is special:
Aboriginal cultural heritage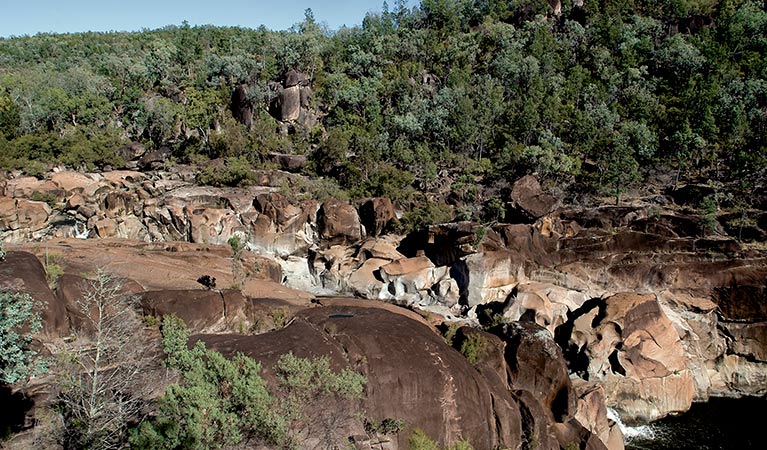 Kwiambal takes its name from the aboriginal people of the Ashford district. Rich in food, water and materials, the area provided a year-round living environment for their ancestors, with sacred sites and hunting grounds spread throughout the park.
Animals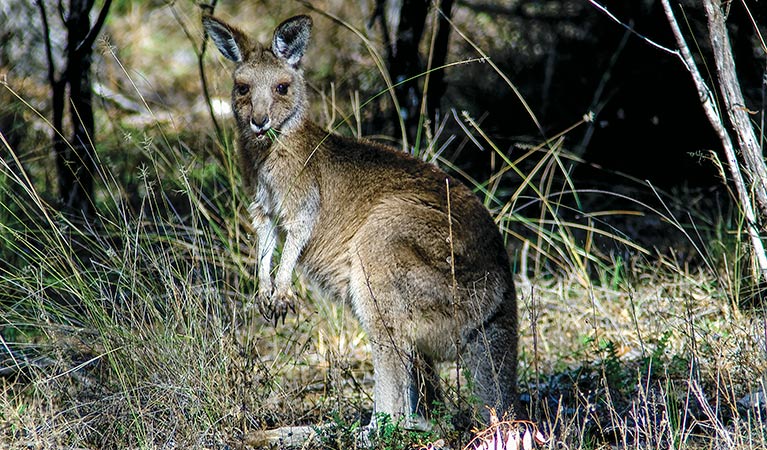 There are five rare or threatened plant species in the park: severn wattle, Rodd's star hair, caustic vine, daisy bush and toadflax. Feel free to look, but please be careful not to damage the plants. In the warmer months of September to March, the wildflowers bloom throughout the bush. Like its flowers, Kwiambal is home to dozens of notable animal species, including 32 types of reptile, 11 frogs, and 30 species of mammal. Some 18 species are threatened or endangered, including koalas, squirrel gliders, and five-clawed worm skinks. There are also an astonishing 101 types of bird, making the park a hot spot for avid birders. Keep an eye out for painted honeyeaters, barking owls, hooded robins, and diamond firetails.
Historic heritage
The flat areas of the park have been subjected to farming of tobacco, giving way to cereal crops and the mining of various minerals and sapphires. Unsurprisingly then, there are a number of historical landmarks within the park, including tobacco-drying sheds, woolsheds, fruit trees, storage sheds, and the remains of a house. History enthusiasts will want to seek these out on a visit.
Native rainforest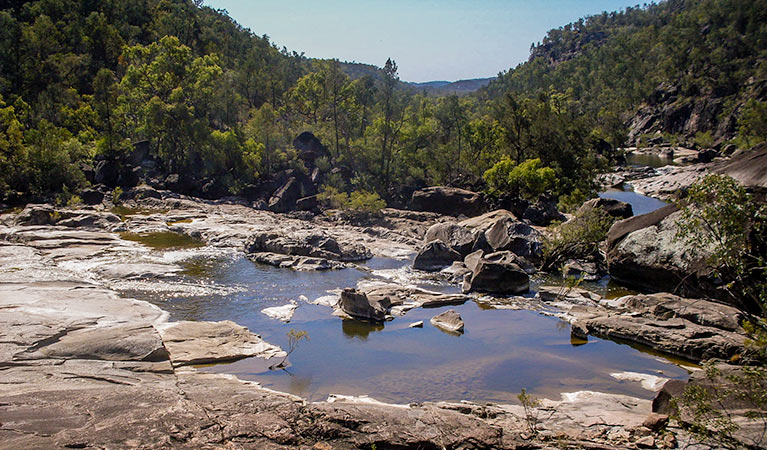 Kwiambal contains 15 per cent of the native dry rainforest left in NSW. The vegetation is dominated by white cypress pines, silver-leaved ironbarks, and tumbledown gums. Unfortunately, much of the planning area has been subjected to logging in the past, though considerable regeneration makes it a worthy destination for nature-lovers.
Education resources (1)
Naturescapes e‑newsletter