Tweed Heads Historic Site
Learn more
Learn more about why this park is special
Tweed Heads Historic Site is a special place. Here are just some of the reasons why:
Rich Aboriginal culture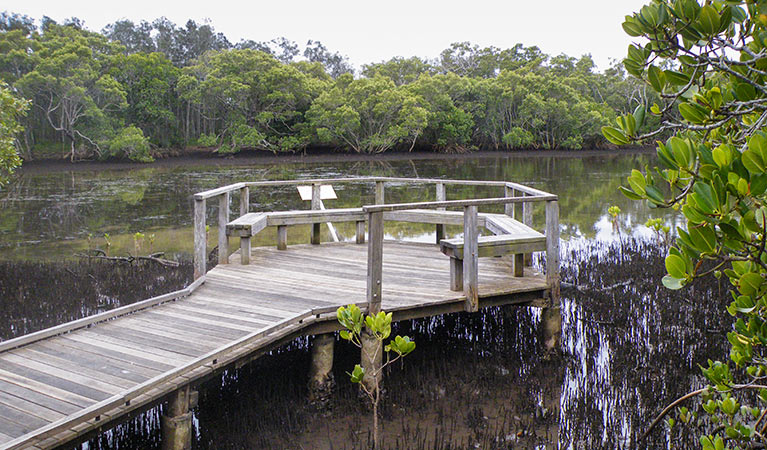 It is believed that local Goori people have been living in Tweed Valley for at least 6,000 years. The ceremonial Bora Ring you'll see on Walk on Water walking track provides a glimpse into ancient traditions and important Aboriginal ceremonies. Minjungbal Aboriginal Cultural Centre also provides evidence of and information on the rich Aboriginal cultural heritage, both past and living. It's a popular meeting place for Goori people and the wider Aboriginal community and offers visitors an authentic insight into many aspects of Aboriginal culture.
Minjungbal Aboriginal Cultural Centre

Minjungbal Aboriginal Cultural Centre an ideal school excursion or day trip for learning about Aboriginal culture. Listen to Aboriginal guides and enjoy a picnic.
Packed with life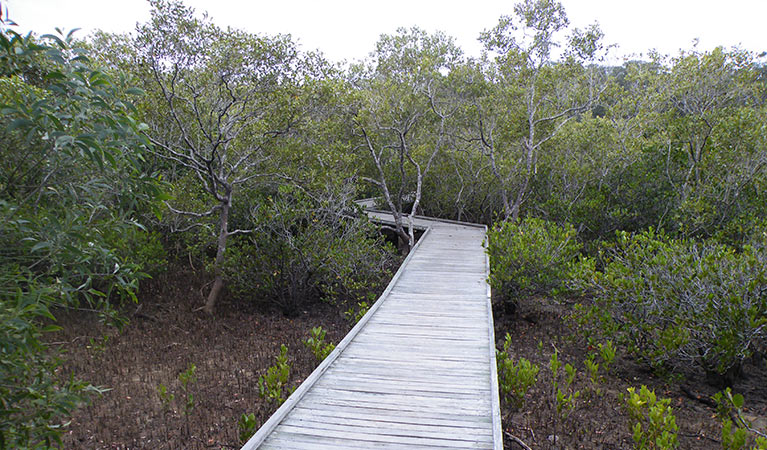 In summer, look out for clusters of small yellow flowers on the grey mangroves in Tweed Heads Historic Site. This is a great place to step into a natural world and get up close with the animals. At high tide, you can stand on the boardwalk and watch shoals of fish swimming among the mangroves. You'll find unique butterflies such as blue triangle, black jezebel and endangered blue mangrove butterfly. For birdwatchers, the forests and waterways at Tweed Heads provide plenty of birdwatching opportunities. You'll see shorebirds and waders like the greater egret and royal spoonbill on Walk on Water walking track, particularly at low tide. You might also spot mangrove kingfishers and honeyeaters.
A place of diverse landscapes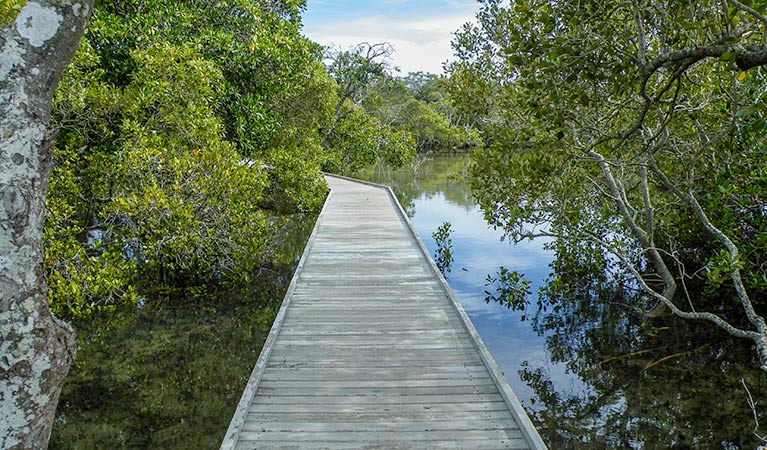 Tweed Heads Historic Site includes a diversity of coastal vegetation in a relatively small area. You'll also see the sea grass beds that make this an important fish breeding habitat and the open grasslands of salt couch between the tide lines. Near the cultural centre, you'll see eucalypt forests and woodlands, but wander along Walk on Water walking track and you'll see swamp forests with broad-leaved paperbark and swamp she-oaks. On the boardwalk, you'll see one of the most diverse mangrove communities in NSW.
Education resources (1)
Naturescapes e‑newsletter