Mebbin National Park
Learn more
Learn more about why this park is special
Mebbin National Park is a special place. Here are just some of the reasons why:
Rare and threatened species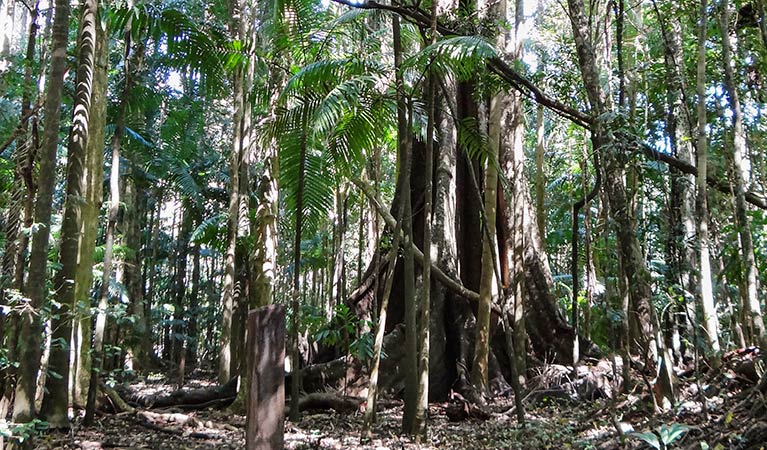 Mebbin National Park is home to many threatened species of animals and plants. Threatened plant species include green-leaved rose walnut, onion cedar, and brush sophora. Animals you should keep a close eye out for include the golden-eyed barred frog, Stephen's banded snake, powerful owl, yellow-bellied glider, king parrots and red-winged black cockatoos.
Byrrill Creek walking track

Byrrill Creek walking track is a soothing hike in Mebbin National Park that takes you through sub-tropical rainforest and past large ancient fig trees, ideal for birdwatching.
Forestry history and heritage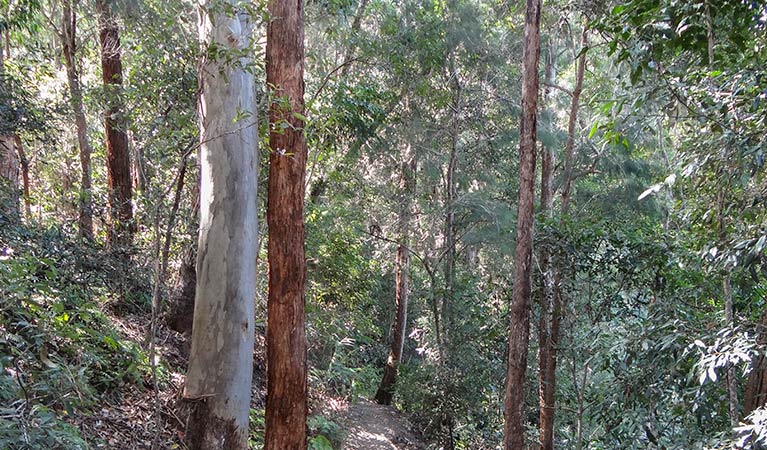 Historically, the area has been closely associated with the forestry industry and this is reflected by the presence of an old forestry residence, which has now been converted to a galley for campers at Cutters Camp campground. Within the park, you'll also see former plantations of native and non-native timbers.
A unique volcanic landscape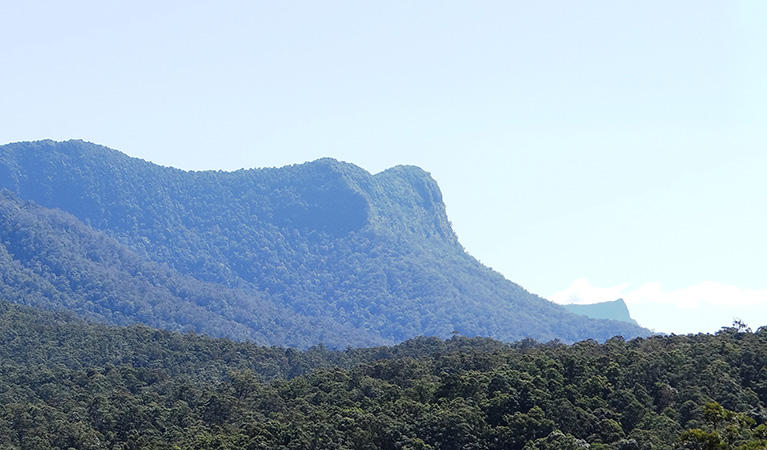 The park is a special part of the unique Tweed Caldera volcanic landscape, which encompasses some of the eroded remains of Mount Warning Shield Volcano. The mixture of volcanic soils and high rainfall has resulted in a rich variety of vegetation.
A significant World Heritage site
The park provides an important linkage between the World Heritage-listed Border Ranges and Wollumbin National Park. As such, it protects an important conservation area and a particularly beautiful part of the Tweed landscape.
Education resources (1)
Naturescapes e‑newsletter