Lake Macquarie State Conservation Area
Learn more
Learn more about why this park is special
Lake Macquarie State Conservation Area is a special place. Here are just some of the reasons why:
Wonderful wildlife, diverse habitats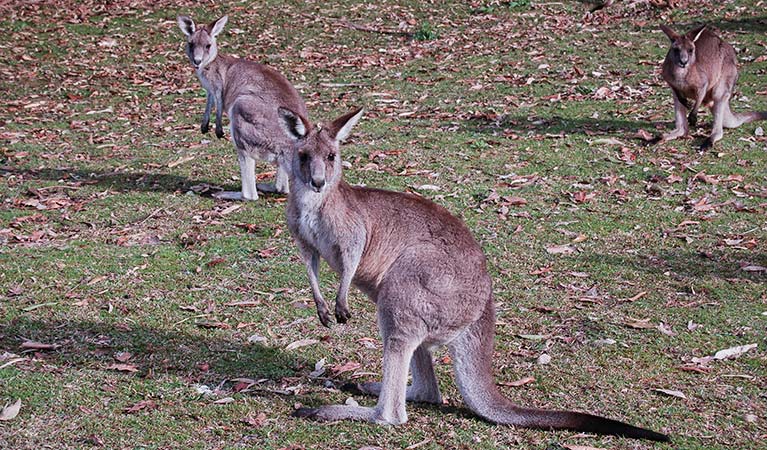 The animals love it here too, making their home among the diverse habitats. Green sea turtles, dolphins, sugar and squirrel gliders, and kangaroos all call the park their home. If you look up, you'll find sea eagles, kookaburras, lorikeets, and the threatened pied oystercatcher in the trees and sky above the lake. On bushwalks, look out for lovely orchids, spectacular wattles, and coastal banksia.
Alexanders picnic area

This very peaceful picnic area with scenic views, at the southern end of Awaba Bay Foreshore walk is the perfect spot to rest after a bushwalk along beautiful Lake Macquarie - indulge in birdwatching,...

Awaba Bay Foreshore walk

Take a stroll along the shores of Lake Macquarie on Awaba Bay Foreshore walk, enjoying the spectacular scenic lake views while birdwatching and keeping an eye out for dolphins and green sea turtles.
Holidaying history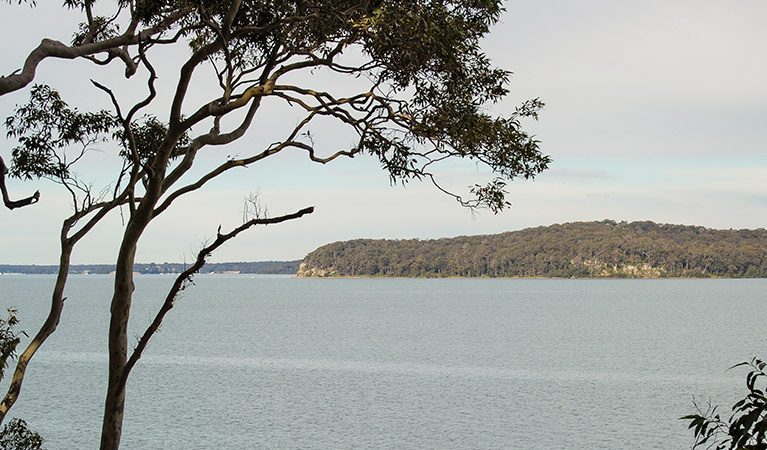 The special atmosphere of Lake Macquarie has long drawn holidaymakers. A ferry service between Wangi Wangi Point and Toronto led to a growth in tourism in the 1910s and 1920s, and a number of swimming enclosures and guesthouses catered for the area's many visitors. Miners came to Wangi Wangi Point from the Cessnock coalfields, and it became a tent city during December and January when the mines closed for Christmas. You can still stay at Wangi Wangi Point in the Tourist Park.
An important place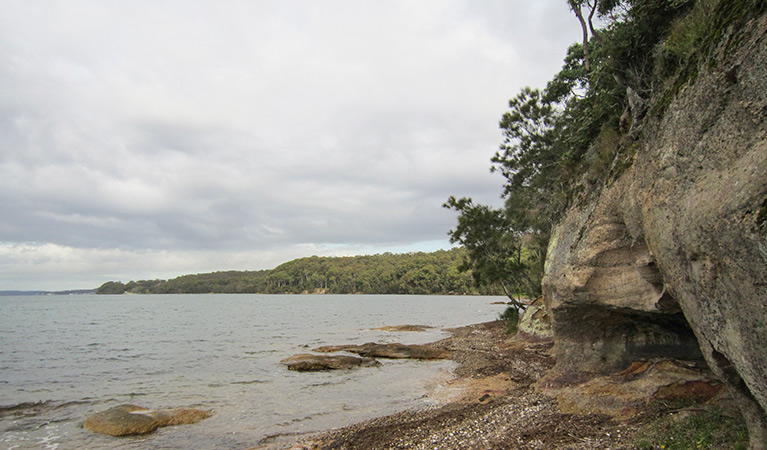 The plentiful nature and beauty of this area have made it a special place for thousands of years. The Awabakal Aboriginal people were the original inhabitants, enjoying plant foods such as cabbage palm and lillypilly, and shellfish like pipis, cockles, mussels, whelks, and oysters collected from rock platforms, the lake's foreshore, and beaches. Local people caught fish with lines or spears, or trapped them in weirs built at the entrance of tidal channels. The beautiful Pulbah Island is considered sacred by the Awabakal People.
Activities galore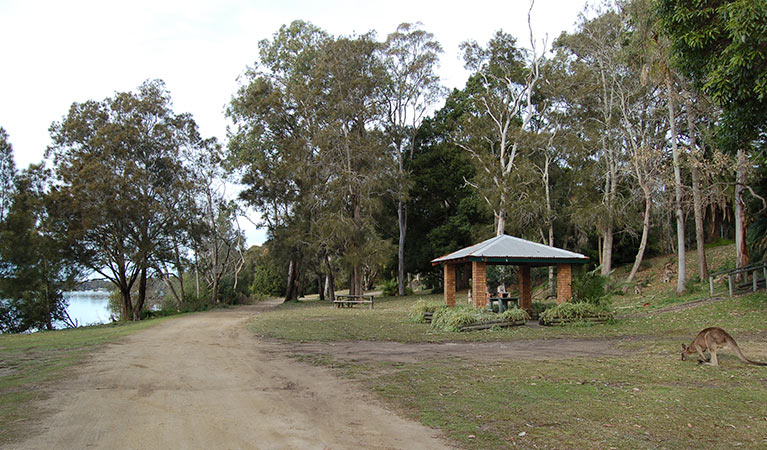 Whatever pace you like to take life at, there's stacks to do on Lake Macquarie. Kayak the serene waters, meander along Awaba Bay Foreshore walk or try Wangi circuit walking track for a gorgeous helping of nature. Picnic at Morisset, throw a line over your boat, or take things a little bit faster with some waterskiing.
Marmong picnic area

Marmong picnic area is an idyllic place to picnic by the lake, with opportunities for walking, swimming, boating, paddlnig, fishing and birdwatching within Lake Macquarie State Conservation Area.

Morisset picnic area

Morisset picnic area is located in Lake Macquarie State Conservation Area. This area is closed until further notice for safety reasons.

Wangi circuit walking track

Take a peaceful bushwalk through towering forests to the shores of Lake Macquarie on Wangi circuit walking track, with wonderful scenic views of Pulbah Island, birdwatching and picnicking opportunitie...
Education resources (1)
Naturescapes e‑newsletter