Deriah Aboriginal Area
Learn more
Learn more about why this park is special
Deriah Aboriginal Area is a special place. Here are just some of the reasons why:
Gamilaraay country – Gamilaraay culture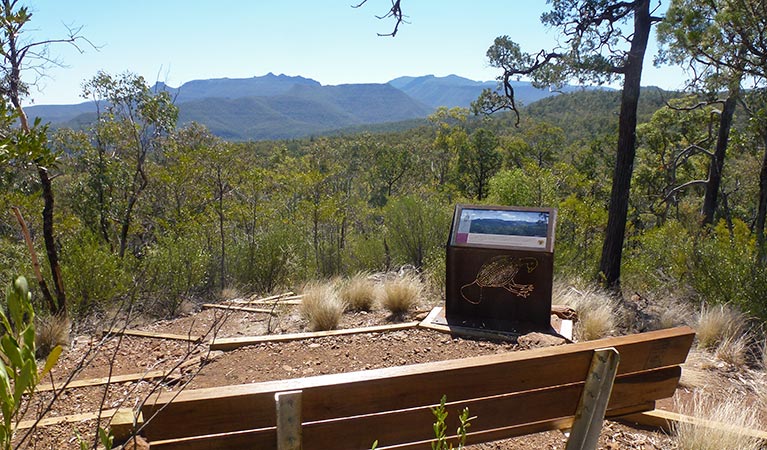 Deriah Aboriginal Area is of high cultural value to the local Aboriginal community and contains important evidence of their lives in the area, with a large number of significant sites recorded including scarred trees and grinding grooves. The exact origin of the name 'Deriah' is unknown, although it may have come from the Gamilaraay word 'dhiriya', meaning 'old'. Deriah Aboriginal Area Co-management Committee was formed in 2008 to work in partnership with NPWS to help guide management of the reserve and encourage connection with country. This committee consists of Aboriginal community members from Narrabri who represent Gamilaraay families with a historical connection to the area.
Ancient volcanic landscape
The region offers spectacular scenery of steep volcanic rock cliff lines and soft sandstone that has eroded over time into unique formations. The volcanic rocks were created by eruptions that formed the Nandewar Range shield volcano, around 19-21 million years ago. Lava flows were pushed out from beneath the earth's surface and spread across the land. The lava cooled when it was exposed to the air and hardened to make new rocks.
Bird watching paradise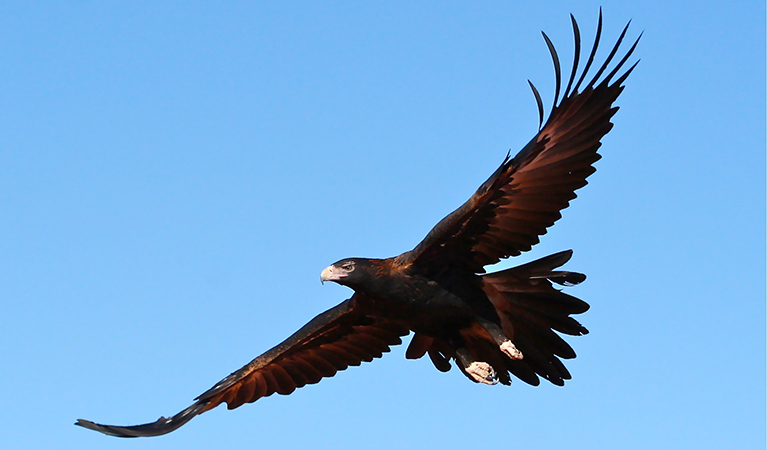 The Deriah forest region protects a huge and diverse range of bird species, including numerous threatened and significant bird populations. Take your binoculars for a chance to see spotted harrier, little eagle, little lorikeet, black-chinned honeyeater, rainbow bee-eater and hooded robin. A number of species, including the superb parrot, turquoise parrot and speckled warbler, are listed as vulnerable.
Education in the forest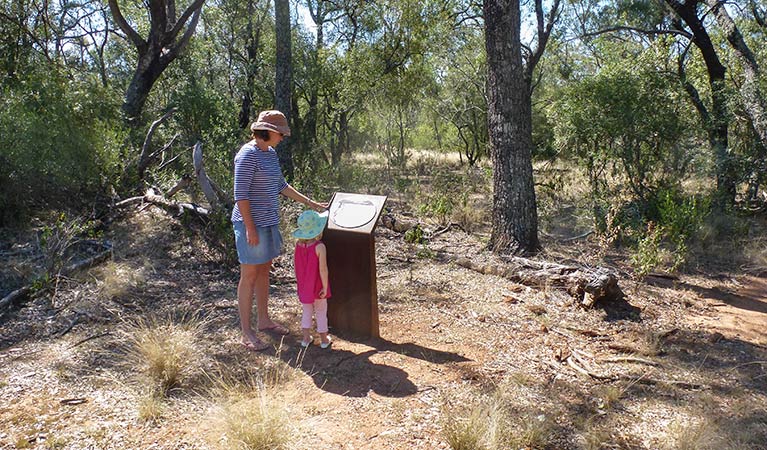 An innovative education package is available for Deriah Aboriginal Area. It aims to incorporate Aboriginal cultural heritage into all aspects of the curriculum. The package provides teachers with excursion options and activities within Deriah forest for stage 1-3 of the NSW Syllabus.
Education resources (1)
Naturescapes e‑newsletter