Bargo State Conservation Area
Learn more
Learn more about why this park is special
Bargo State Conservation Area is a special place. Here are just some of the reasons why:
Wildlife-watch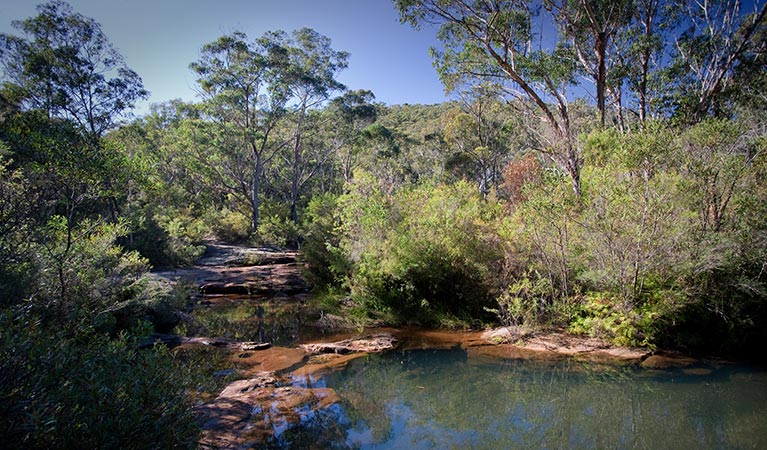 Enjoy the company of native Australian animals in this reserve, such as eastern grey kangaroos, koalas and platypus. There are also vulnerable tiger quolls and long-nosed potoroos cohabiting with 19 reptile species and nine frog species. The majority of the Bargo local wildlife can be easily spotted early morning or late afternoon. Bargo is also ideal for birdwatching, as there are over 160 species of birds which have been found to nest or feed in the area, including glossy black cockatoos.
Green communities
Bargo is dominated by dry sclerophyll forest that is typical to NSW, but the reserve also houses pockets of warm-temperate rainforest. Eleven rare plant species grow within these rainforest areas, including hairy and Mittagong geebung, narrow-leaved mallee ash eucalyptus and native cranberry. Given the more barren nature of the soil in this area, it stands to reason that warm-temperate rainforest replaces subtropical rainforest on poorer soils at higher altitudes in NSW.
Bargo Brush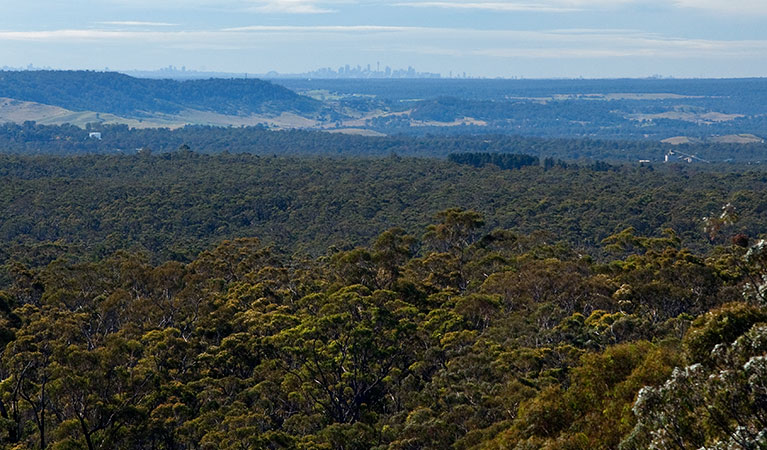 In about 1798, Europeans discovered the Bargo area. Attempts were made to settle the land and run cattle. However, nobody who was granted land outside the colony of Sydney chose to take up the grant in Bargo. The land was considered of poor quality for grazing and people settled further south. Bargo became a feared place and dangerous to travel through. The road built to pass through 'Bargo Brush' became hazardous; the forest, and its thick understorey, was a great place for bushrangers to hide. In 1863, even the established railway line at Picton bypassed Bargo.
Aboriginal connection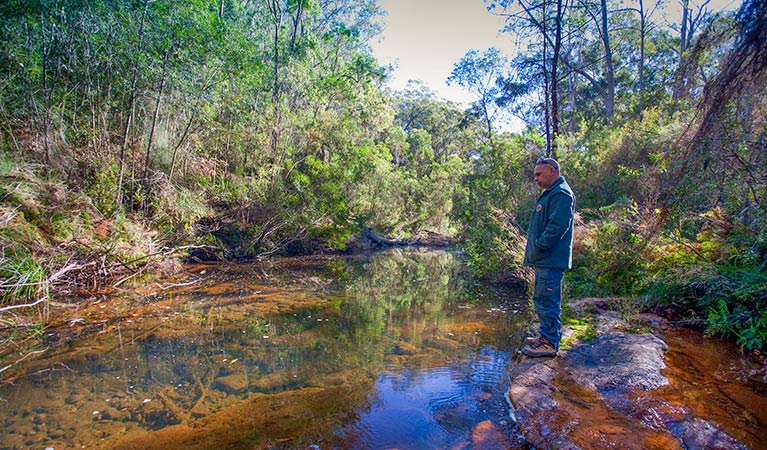 The Bargo reserve system falls within the area of Dharawal Land Council. Dharawal People lived mainly on fruits, vegetables, fish and shellfish. The women collected plant foods and were known for their excellent canoeing and fishing skills. Men speared fish and hunted land mammals. The reserve contains numerous reminders of these activities, with Aboriginal sites including axe grinding grooves, wells, engravings and surface artefact sites.
Education resources (1)
Naturescapes e‑newsletter