Muluerindie
Warrabah National Park
Learn more
Learn more about why this park is special
Muluerindie is in Warrabah National Park. Here are just some of the reasons why this park is special:
A river runs through it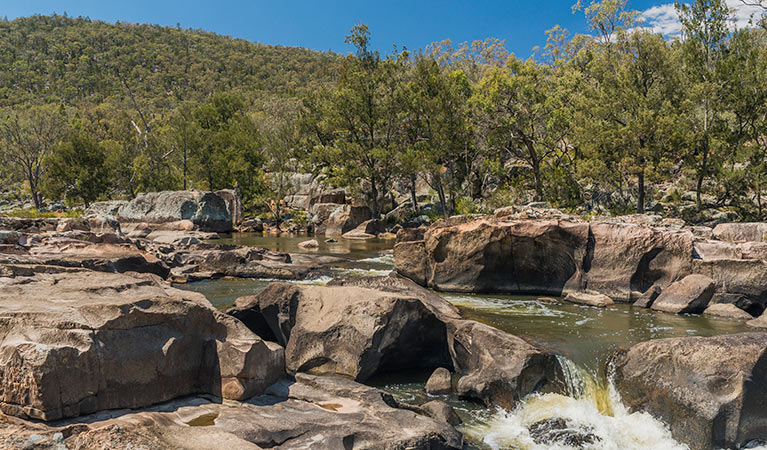 The soothing atmosphere and scenery created by the impressive Namoi River is surpassed by few national parks and must be seen to be fully appreciated. Huge granite boulders tower above the valley's deep, tranquil pools, while the rushing rapids are a highly enjoyable challenge for experienced canoeists.
Amazing animals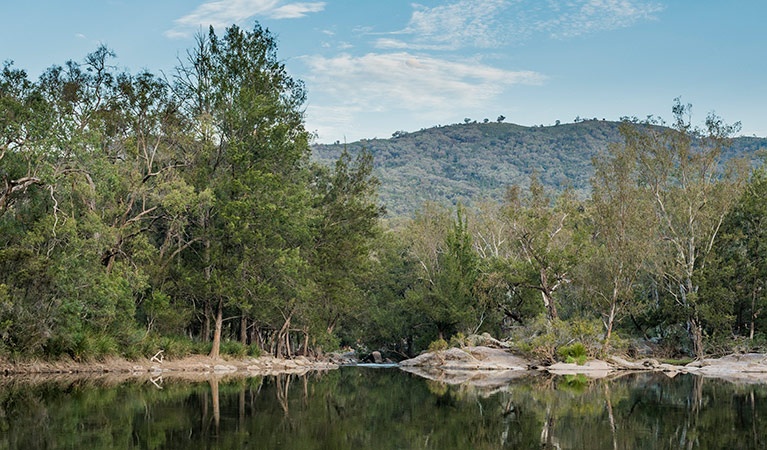 The park is home to plenty of interesting animals, which you'll encounter throughout your visit. You might spot eastern grey kangaroos, common wallaroos and red-necked wallabies in the fields and forests at dawn and dusk. Platypus can be seen on rare occasions splashing along the river in waterholes during the late afternoon too. At night, common brushtail possums and sugar gliders can be caught foraging in the Kurrajong trees. Common reptiles here include lace monitors, southern spotted velvet geckos and red-bellied black snakes. Namoi River even provides habitat for the vulnerable Bell's turtle, which is found only within the Namoi/Gwydir catchment. Be sure to bring your binoculars if you enjoy bird watching because over 120 species of birds have been sighted here, from robins, rosellas and cockatoos to wedge-tailed eagles and wrens, just to name a few.
Gone fishing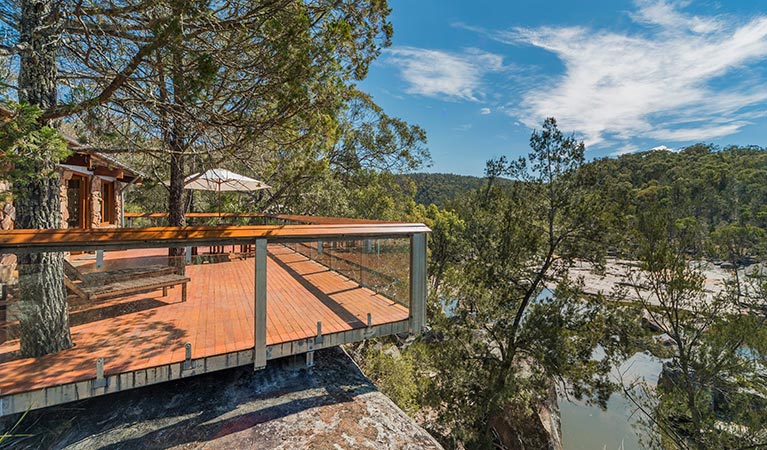 Keen fishers will be delighted at the freshwater fish species that can be caught here, including the delicious Murray cod and freshwater catfish, as well as several smaller species, such as the western carp gudgeon.
Education resources (1)
Naturescapes e‑newsletter