School excursion
Muttonbirds by moonlight
Stage 2 (Years 3-4), Geography, Muttonbird Island Nature Reserve
Info for teachers
Everything you need to know about Muttonbirds by moonlight.
Program outline
Welcome, acknowledgement of Country and safety briefing
Share in Dreamtime stories and learn about the cultural significance of the island
Split into groups (1:20)
Examine the nesting rookery of muttonbirds and discuss their adaptations and unique breeding cycle
Discuss the broader ecosystem and connection between all living things here
Farewell and depart
What to bring
Please wear long pants, closed, comfortable shoes and bring a hat and sunscreen. Be ready for all weather conditions with a jumper and raincoat. Remember to bring extra food and water, and any necessary medications. Please bring your belongings in a backpack rather than a plastic bag.
Maps and downloads
Risk assessment and risk benefits
Our rangers and guides have the technical skill and experience to assess the risks and the benefits of a variety of activities delivered as part of our learning programs.
We believe in including opportunities that allow students to learn and experience for themselves through exploration in the natural environment.
Please make your own risk assessment based on the information provided. Detailed potential risks and controls are provided for the site to assist teachers in risk management planning. Teachers and carers should be aware of, and consider the needs, abilities and medical conditions of students when visiting this site. The supervision of students remains the responsibility of the teacher. The school must ensure an adequate number of adult supervisors are present.
Accessibility
Disability access level - medium
The outdoor learning centre is wheelchair accessible. The Muttonbird Island walking track includes sections of steps, a narrow path and steep gradients. It is not considered wheelchair accessible.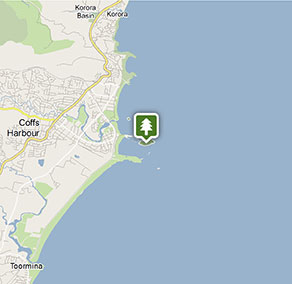 Park info