Jenolan Caves guided tours
Jenolan Karst Conservation Reserve
Overview
Book in for a tour of Jenolan Caves, in the Oberon area. Whether you're staying at the caves or visiting from the Blue Mountains or Sydney, it's worth the trip to see the world's oldest cave system.
When

Each tour and package starts and ends at different times. Visit the Jenolan Caves website for further information.

Accessibility

Grade

Medium. An average level of fitness and mobility is required, and some tours have minimum age restrictions. Each cave tour involves many steps, and each tour is a different length.

Meeting point

Jenolan Caves House

Bookings

Book online, or call Jenolan Caves on 02 6359 3911 or 1300 763 311 for further information.

Please note

As cave tour tickets are limited, please book and pay well in advance. Meals and overnight stays are also available for pre-booking.
The nearest fuel is at Mount Victoria and Oberon.
The following Jenolan caves are now open for guided tours in Jenolan Karst Conservation Reserve:
Chifley Cave: Discover this cave's unusual history and wide variety of chambers and formations, including delicate straws and exquisite spar crystal
Imperial Cave: This cave runs along an ancient riverbed and is mostly level. It's a good choice for less mobile visitors. This tour includes the Diamond Branch, featuring the 'Gem of the West' and other delicate crystal formations in pure white, pink and apricot.
Orient Cave: It's reputedly one of the world's most beautiful caves, and is thickly hung with calcite crystal formations
Temple of Baal Cave: This cave's 2 chambers are awesome, with astonishing formations such as the 9m-high 'Angel's Wing' cave shawl.
A visit to Jenolan Caves is an unforgettable experience. And even though many stairs are involved, most visitors can enjoy a guided cave tour. Wear comfortable, non-slip walking shoes, and bring a warm jacket. It's cool in the caves, all year round.
Operated by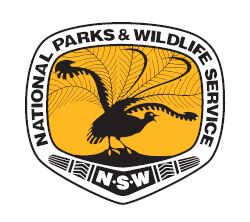 NSW National Parks & Wildlife Service
Park info
See more visitor info