Henry Head walking track
La Perouse area in Kamay Botany Bay National Park
Learn more
Learn more about why this park is special
Henry Head walking track is in La Perouse area. Here are just some of the reasons why this park is special:
Aboriginal culture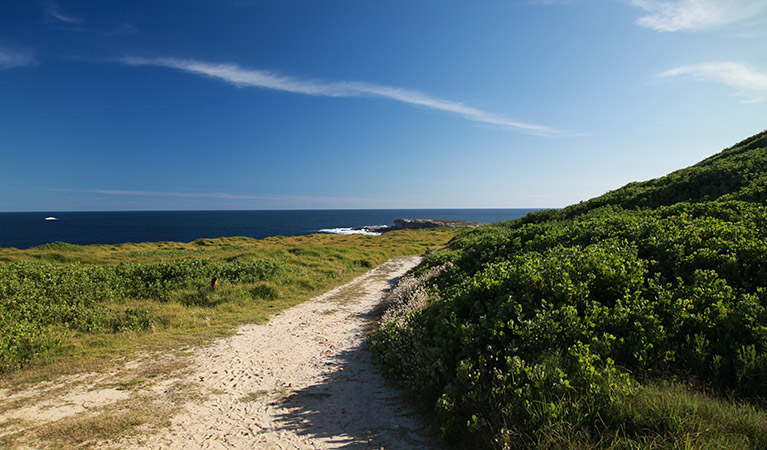 At the time of the first encounters with Europeans, Aboriginal people of 2 different nations - the Goorawal People and the Gweagal People - were living in the area which now includes Kamay Botany Bay National Park. Over 30 Aboriginal sites have been recorded in the park, including rock art and engravings.
Aboriginal culture and bush tucker: La Perouse

Enjoy a morning of cultural exploration on the shores of Botany Bay, led by an NPWS Aboriginal guide in La Perouse, Kamay Botany Bay National Park.

Blak markets at Bare Island

Visit the Blak markets at La Perouse, to discover the best of Aboriginal culture. There'll be traditional dance performances, arts and craft stalls, weaving and bush tucker.
Historic heritage
Kurnell is Captain Cook's landing site and the point of first contact between Aboriginal people and the Endeavour crew. This Sydney park is rich in both Aboriginal and European history and is certainly a cornerstone of the country's colonial history. Two of Australia's earliest European explorers landed here first - James Cook in 1770, and the Comte de Laperouse in 1788. Cook's botanists, Joseph Banks and Daniel Solander, first explored Australia's natural world here. After the reports of Cook and Banks, Botany Bay was recommended as a suitable site for settlement but upon inspection by Captain Arthur Phillip it was found unsuitable as it had no secure fresh water or suitable anchorage so Sydney Cove was set up as the penal colony instead.
Biodiversity
Much of the park's unspoilt flora give an idea of the plants that were present pre-1770. A conservation effort to protect and rehabilitate rare and threatened species and ecosystems is underway to preserve this heritage-listed Sydney park. Henry Head walking track leads through the rare eastern suburbs banksia scrub now listed as an endangered ecological species.

Visitor experiences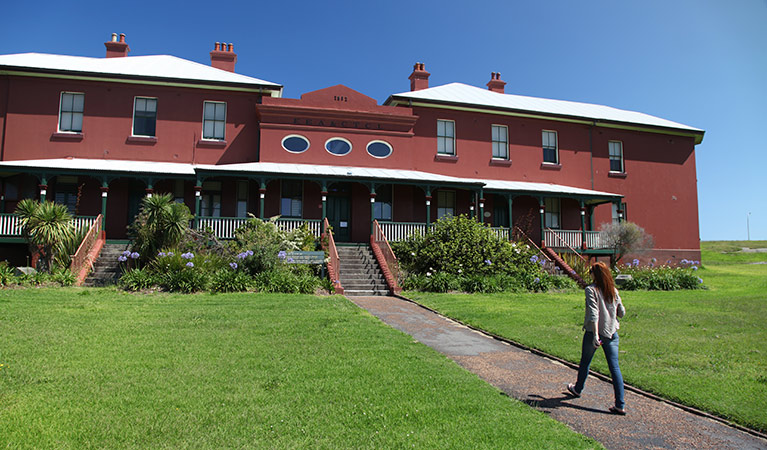 La Perouse offers a real escape just minutes from the city and close to cafes and public transport. Take a day trip to go bushwalking, whale watching or fishing. Pick up some information at La Perouse Museum or just enjoy a picnic, cafes and fish'n'çhips and watch the sun set over the bay.
Plants and animals you may see
Animals
White-bellied sea eagles can be easily identified by their white tail and dark grey wings. These raptors are often spotted cruising the coastal breezes throughout Australia, and make for some scenic bird watching. Powerful Australian birds of prey, they are known to mate for life, and return each year to the same nest to breed.
Plants
Look out for...
Elaeocarpus reticulatus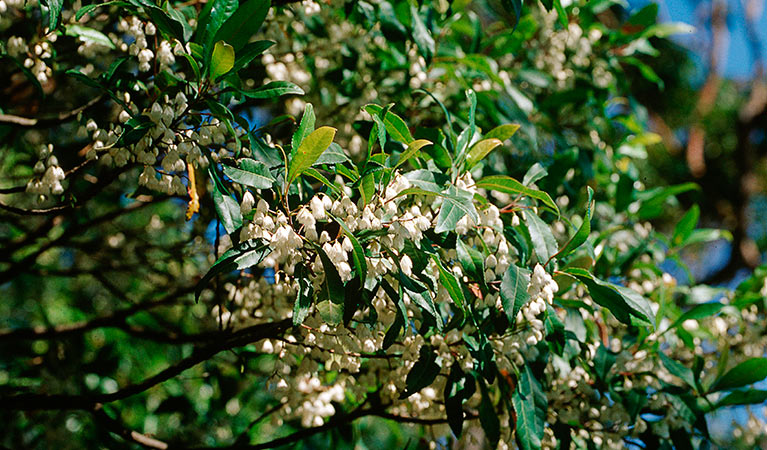 The blueberry ash is a rainforest shrub which produces blue olive-shaped berries and spectacular bell-shaped flowers, which often appear on the plant together. It is a tall slender shrub or small tree found in rainforest, tall eucalypt forest and coastal bushland in eastern NSW, south-east Queensland and Victoria.
Environments in this park
School excursions (5)
Naturescapes e‑newsletter