Towac picnic area
Mount Canobolas State Conservation Area
Overview
Towac picnic area is in Mount Canobolas State Conservation Area, near Mount Towac walk. It's a lovely spot for a picnic when you're visiting Orange. Bring lunch to enjoy before a walk up Mount Towac.
Towac picnic area is the perfect place to relax and unwind when you're exploring this park. You'll have great views of Mount Towac, its summit and the valley towards Spring Creek, Orange and Mullions Range.
It's worth doing the short Mount Towac walking track nearby. It's 1.7km (return) and takes you Towac Peak, where you'll enjoy panoramic 360-degree views of the park and its surrounds.
Nearby
This short walk will take you to Towac Peak where you can enjoy panoramic views of Mount Canobolas State Conservation Area and the scenic countryside of Orange.
These maps give a basic overview of park attractions and facilities, and may not be detailed enough for some activities. We recommend that you buy a topographic map before you go exploring.
Map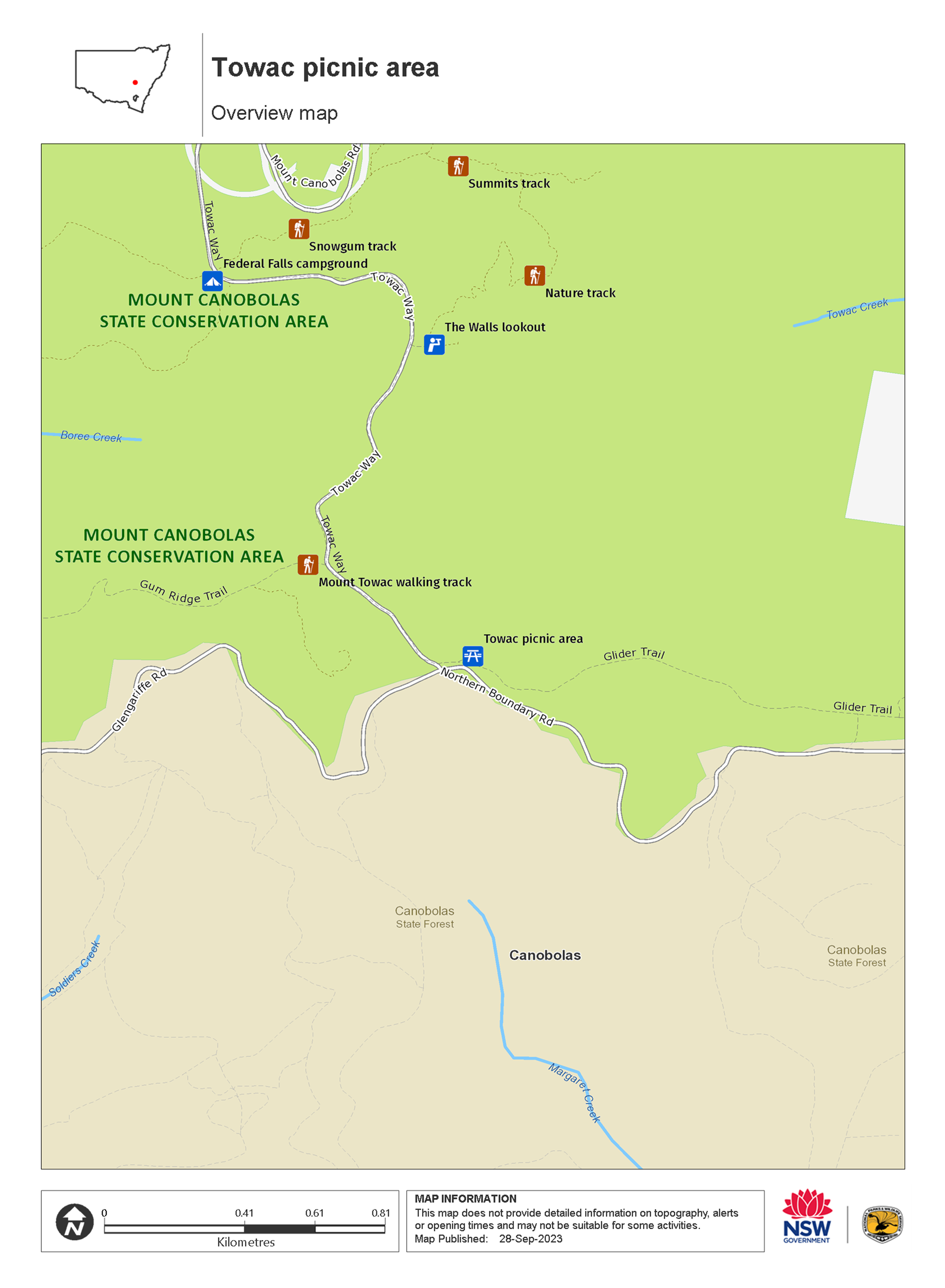 Map legend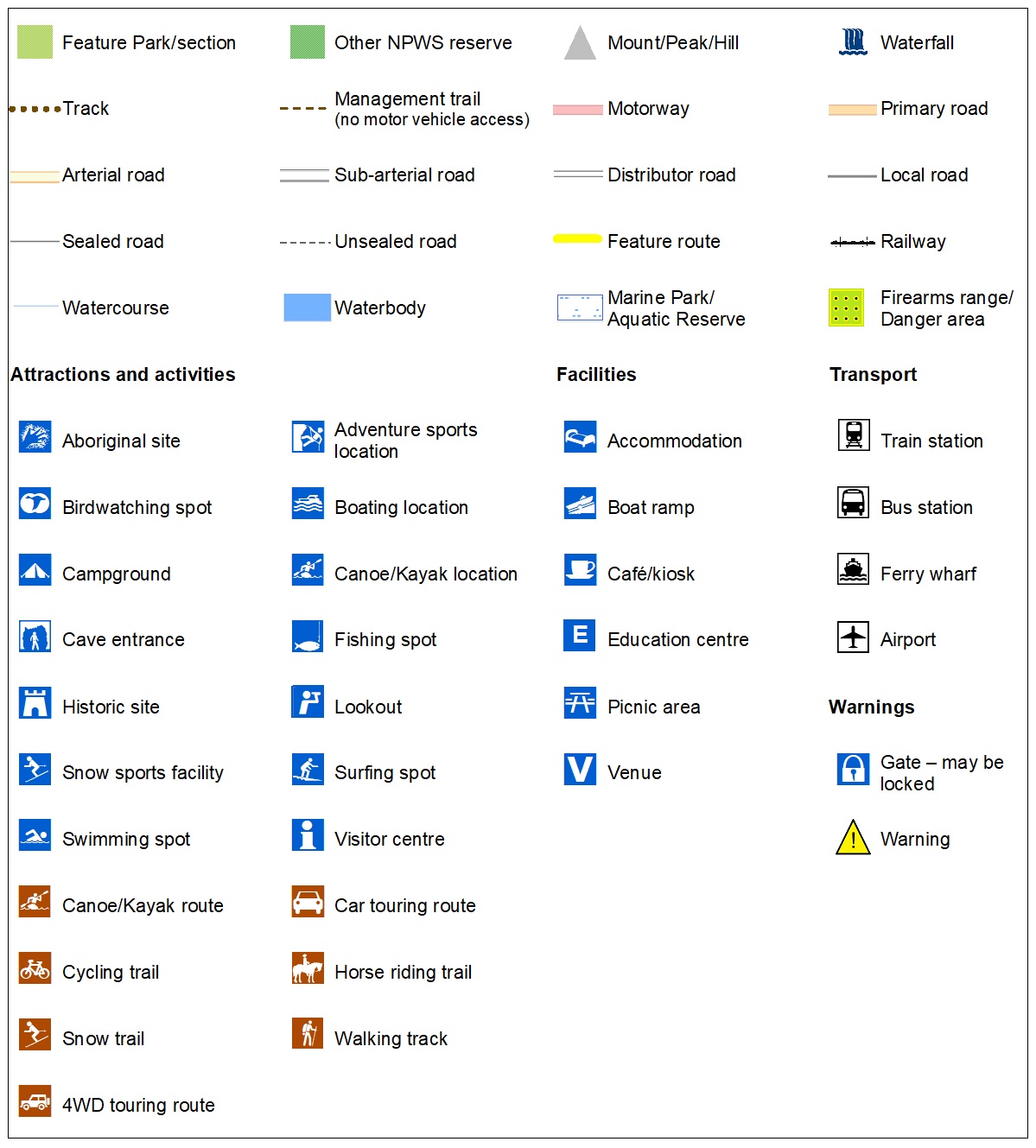 Park info
Visitor info
All the practical information you need to know about the Towac picnic area.
Maps and downloads
Learn more
Towac picnic area is in Mount Canobolas State Conservation Area. Here are just some of the reasons why this park is special:
An Australian menagerie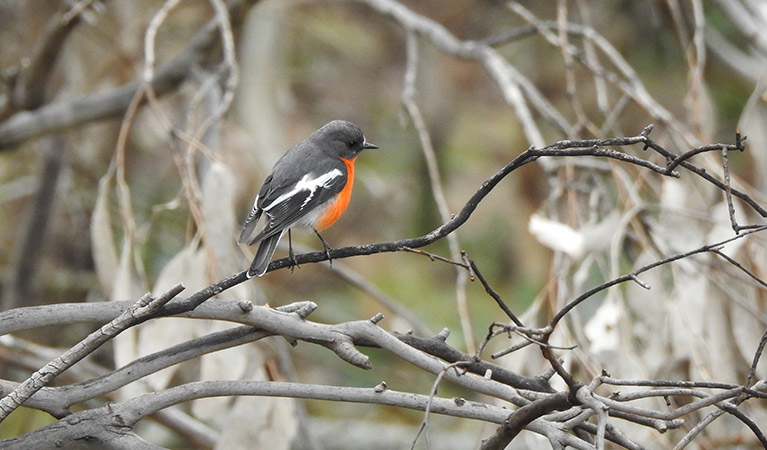 Mount Canobolas has an abundance of native animals which thrive in this special environment. Around 950 species of plants and animals have been recorded in the park, including several species that exist nowhere else in the world. Thornbills, treecreepers, flame robins, wrens and honeyeaters, as well as good old magpies, currawongs, rosellas, kangaroos and wallabies call Mount Canobolas home. Threatened and endangered species like the antechinus marsupial mouse and silver-leaf candlebark can also be found in the area. When the sun goes down, grab your torch to spot the many possums and wombats, all the while being serenaded by the southern boobook owl.
Guided nature weekend in Orange

Reconnect with nature and embrace your creative side on The Orange Wild Weekend with Lokale Blumen. Go wine tasting, forage for mushrooms and learn about the local plants and animals in majestic Mount Canabolas.

Snowgum walking track

Snowgum walking track is short and easy, it starts from the summit of Mount Canobolas or from Federal Falls campground. It's a great way to work up a hunger for a barbecue lunch.

Spring Glade walking track

Spring Glade walking track provides easy access to the summit of Mount Canobolas via a pleasant easy walk through grassy woodland, offering birdwatching and picnic opportunities.
Ancient connections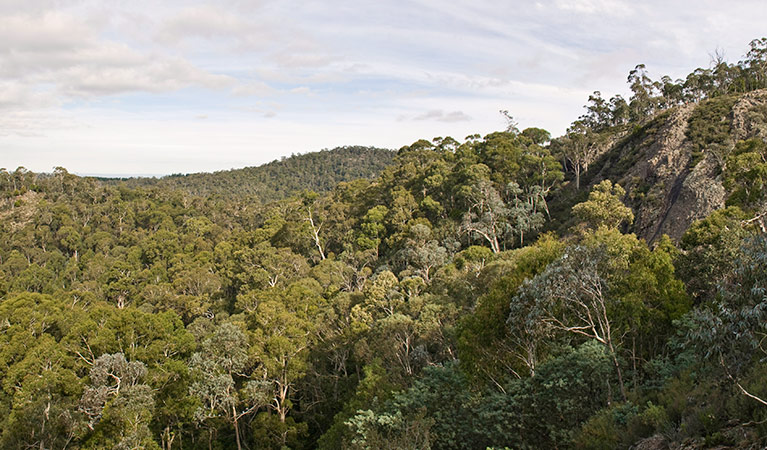 Mount Canobolas State Conservation Area incorporates the traditional land of the Wiradjuri People. The name Canobolas comes from the Wiradjuri words Gaahna Bulla meaning two shoulders, referring to the two main peaks, Old Man Canobolas and Young Man Canobolas. The area has a strong Aboriginal connection as an important place for male initiation ceremonies and stone tool making, as well as being a rich source of food and medicines. Find out more about this area's Aboriginal heritage at Federal Falls campground.
Summit lookout

Summit lookout in Mount Canobolas State Conservation Area is the highest peak in central-west NSW and offers stunning views. Just 18km from Orange and easy to get to, it's ideal for a quick trip.
Outstanding landscapes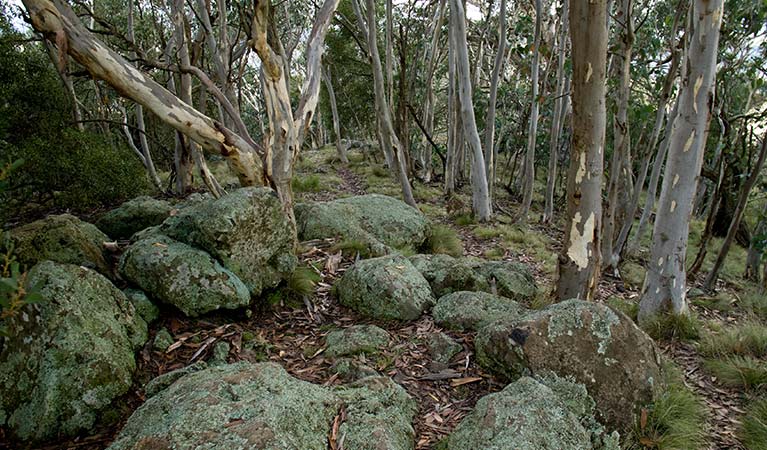 Now extinct and with a violent past, Mount Canobolas was an active and aggressive volcano responsible for creating the landscape between 11 and 13 million years ago. The result? Mount Canobolas State Conservation Area boasts vents, dykes, peaks and plugs which all can be seen here and the large rocky outcrops are home to rare lichens, towering basalt cliff lines and impressive waterfalls. The high altitude, cool climate and moist environment make this fertile ground for more than 300 plant species in the region. Large areas of snow gum subalpine woodland, grassy woodland and rocky outcrops covered with a variety of mosses and lichens make this a great place to visit. It's hard to say what is most beautiful here, but certainly the heaths in spring which burst with purple, white, yellow and red flowers are a sight to behold.
Mount Towac walking track

This short walk will take you to Towac Peak where you can enjoy panoramic views of Mount Canobolas State Conservation Area and the scenic countryside of Orange.
Rising from the ashes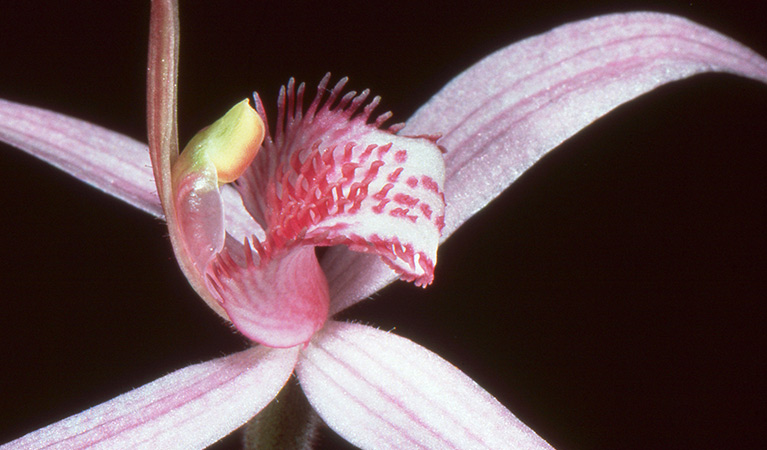 Mount Canobolas is recovering strongly from devastating fires that burned nearly 70% of the state conservation area in 2018. NPWS staff is working with the Orange Field Naturalist and Conservation Society to monitor, audit, and survey plant vegetation communities, insect and animal species, and Aboriginal sites. The park's after-fire monitoring and conservation program has increased the number of known plant and animal species in the park, including discovery of 2 new ground orchid species new to science and rediscovery of 2 orchids unseen for over 20 years. As animals return, trees sprout new growth and plants come back there's hope for the recovery of our native plants and animals.
Plants and animals protected in this park
Animals
The striking blue and black plumage of the adult male superb fairy wren makes for colourful bird watching across south-eastern Australia. The sociable superb fairy wrens, or blue wrens, are Australian birds living in groups consisting of a dominant male, mouse-brown female 'jenny wrens' and several tawny-brown juveniles.

Commonly found in forests, woodlands and leafy gardens across eastern NSW, the Australian ringtail possum is a tree-dwelling marsupial. With a powerful tail perfectly adapted to grasp objects, it forages in trees for eucalypt leaves, flowers and fruit.
Environments in this park
Education resources (1)