Borenore Karst Conservation Reserve
Overview
Borenore Karst Conservation Reserve is a scenic place to picnic near Orange. After a barbecue lunch, explore the reserve's walking tracks and ancient caves.
Read more about Borenore Karst Conservation Reserve
An inland oasis for native wildlife and protected species like the eastern bent-winged bat, Borenore Karst Conservation Reserve near Orange is a great place to get in touch with nature.
The ancient limestone caves are the feature attraction at Borenore, and there are several that are open to explore. The most popular is Arch Cave, and it's a good idea to bring a torch so you can see the stalactites, stalagmites, columns and flowstones inside.
Drive the scenic Borenore trail and finish up with a picnic or barbecue lunch at the caves. The picnic area is a large grassy area, with plenty of shady trees and space for games.
Contact
in the Country NSW region

Borenore Karst Conservation Reserve is open 9am to 7pm every day but may have to close at times due to poor weather or fire danger.

Bathurst office
02 6332 7640
02 6332 7680 To contact the KARST Conservation Unit in this office.
Contact hours: Monday to Friday, 8.30am to 4.30pm.
Level 2, 203-209 Russell Street, Bathurst NSW 2795

More
See more visitor info
Visitor info
All the practical information you need to know about Borenore Karst Conservation Reserve.
Getting there and parking
From Orange:
Take the Forbes Road (also known as the Escort Way) towards Forbes
Take the signposted turnoff to Borenore Karst Conservation Reserve just past the town of Borenore
Park entry points
Parking
Road quality
Vehicle access
Weather restrictions
By bike
Check out the Bicycle information for NSW website for more information.
Best times to visit
There are lots of great things waiting for you in Borenore Karst Conservation Reserve. Here are some of the highlights.
Autumn
Let your inner geologist loose among the limestone and see if you can spot the remnants of marble quarries and mines from the past.
Spring
Check out the wildflowers and birds in the endangered box gum woodland.
Summer
Escape the heat and step into magical Arch Cave while walking the Arch Cave loop track.
Weather, temperature and rainfall
Rainfall
The area's highest recorded rainfall in one day
98.6mm
Facilities
Toilets
Picnic tables
Barbecue facilities
Maps and downloads
Nearby towns
Orange (17 km)
The bustling city of Orange, with its many cafes, restaurants and shopping opportunities, has something for everyone, plus there's a huge range of places to stay. The real highlight is the town's food and wine, so bring your thirst and your appetite.
Molong (28 km)
Follow the heritage walking tour of Molong in Country NSW to see the many fine 19th-century buildings. Wander through craft shops or art galleries and visit nearby historic villages such as Yeoval, Cumnock and Cudal.
Canowindra (58 km)
In the red countryside of Canowindra, you can travel back 360 million years to see rare fossils in the amazing Age of Fishes Museum, where you'll encounter thousands of fossilised freshwater fish.
Learn more
Borenore Karst Conservation Reserve is a special place. Here are just some of the reasons why:
Protecting the precious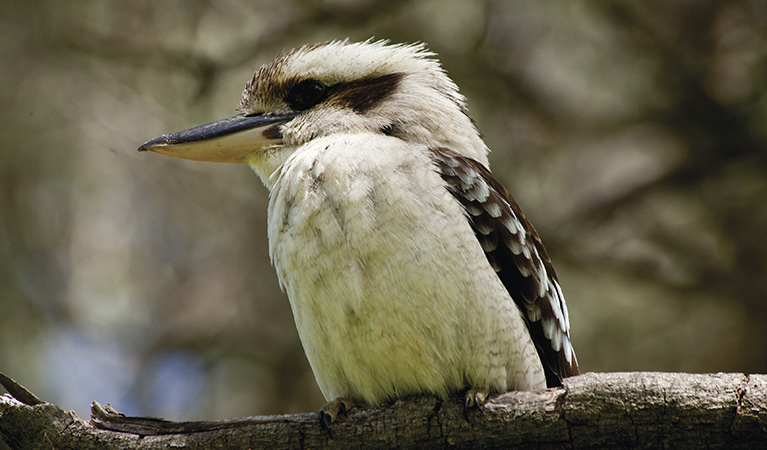 Borenore Karst Conservation Reserve plays a special role in the preservation of some of Australia's precious native flora and fauna. A haven for birds, the park is home to thornbills, honeyeaters, kookaburras, magpies, treecreepers, weebills and more. Another special flying creature finding protection here is the eastern bent-winged bat, a threatened species that spends the winter hibernating in Tunnel Cave, before emerging in spring ready to migrate. Borenore Karst Conservation Reserve also contains the endangered box gum woodland vegetation community.
Verandah Cave

Take the easy walk from Borenore picnic area to Verandah Cave, where you can explore its limestone outcrops and pools of water in Borenore Karst Reserve.
From limestone to marble
Marvel at the stalactites and stalagmites at Borenore Karst Conservation Reserve. The karst or limestone, as it is better known in the reserve, probably began life as limey mud and coral reefs some 390-400 million years ago when the area was located off the east coast of Australia. Around 12 million years ago, nearby Mount Canobolas spewed lava over the limestone, turning it into marble. Borenore marble, known as Borenore Red, was used in many public buildings in Sydney, including Transport House in Macquarie Street, and countless marble fireplaces.
Arch loop track

Explore Arch Cave along the easy Arch loop track, a short walk from the picnic area. Look for stalactites, stalagmites and columns in the cool cavern.

Verandah Cave

Take the easy walk from Borenore picnic area to Verandah Cave, where you can explore its limestone outcrops and pools of water in Borenore Karst Reserve.
Aboriginal connections
The permanent flow of Boree creek and the reliable shelter of caves meant that this area was used for thousands of years by the Wiradyuri people. In fact, the name 'Borenore' is believed to be derived from two Wiradyuri words: bora which means ceremony and nora nora meaning shelf or overhanging rock. The reserve remains an important place for Aboriginal people today and protects a number of ancient sites, including Arch Cave which is highly significant for local Aboriginal women as a maternity site.
Mystical adventure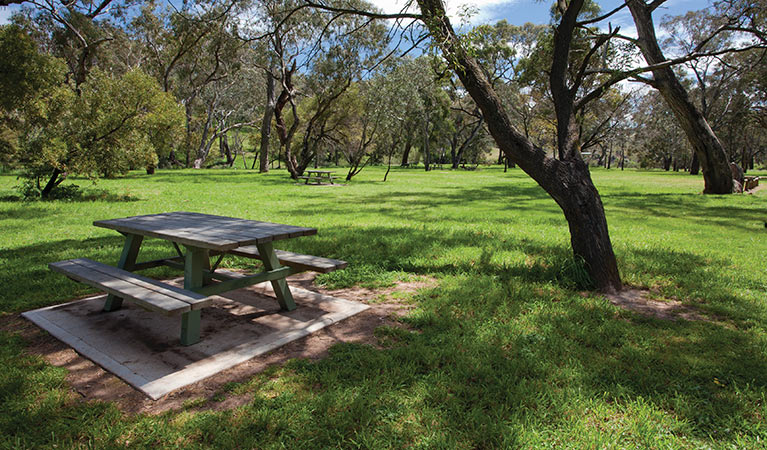 Home to the ancient Arch Cave, Borenore Karst Conservation Reserve harbours a whole world that thrives in the dark. Light up your head torch and marvel at the stalactites and stalagmites. Listen to the drips of water around you that keep the air moist, the perfect breeding ground for the mosses and lichen surrounding the entrance. The musky smell you will notice is the tell-tale sign that bats are about as the caves are a precious home to these protected species.
Borenore picnic area

With a large grassy area, barbecues and picnic tables, Borenore picnic area is a great place for a family picnic. After lunch, take an easy walk to explore Arch Cave.
Education resources (1)
What we're doing
Borenore Karst Conservation Reserve has management strategies in place to protect and conserve the values of this park. Visit the OEH website for detailed park and fire management documents. Here is just some of the work we're doing to conserve these values:
Managing weeds, pest animals and other threats
Pests and weeds have a significant impact to the ecosystems within Borenore Karst Conservation Reserve. Risk assessments for new and emerging weeds are carried out as an ongoing initiative within this park. Pest management is an important part of the work NPWS does to protect the integrity of biodiversity which exists within Borenore.
Conservation program
Weeds and pest animals cause substantial damage to agriculture and our environment, so it's essential we manage them in NSW national parks and reserves. Our regional pest management strategies aim to minimise the impact of pests on biodiversity in NSW.  We work hard to protect our parks and neighbours from pests and weeds, ensuring measurable results.
Managing fire
NSW is one of the most bushfire prone areas in the world as a result of our climate, weather systems, vegetation and the rugged terrain. NPWS is committed to maintaining natural and cultural heritage values and minimising the likelihood and impact of bushfires via a strategic program of fire research, fire planning, hazard reduction, highly trained rapid response firefighting crews and community alerts.
Conservation program
Bushfires are inevitable across fire-prone vegetation types within NSW national parks. NPWS prepares for wildfires by working with other fire agencies, reserve neighbours and the community to ensure protection of life, property and biodiversity. Every park has its own fire management strategy, devised in consultation with partner fire authorities and the community to plan and prioritise fire management.